Did you know that outdated websites with poor functionality are one of the leading causes of website abandonment? According to a study by Top Design Firms, 42% of people will leave a website because it's hard to use.
This article will explore the top 10 reasons your website may be outdated and in need of redesign services. We'll list out these top issues, explain the potential risk they pose and offer some suggestions to fix those issues.
Ready to dive in?
1) Your Users Find It Hard to Navigate the Website

The purpose of a website is to provide a user-friendly experience that helps visitors find the information they need as quickly and easily as possible. If your users are struggling to find content, then it's likely that it needs a redesign or at least a sitemap refresh.
Some common navigation problems that can occur include:
A cluttered layout
Too many menu options
A website structure that reflects your institutional structure instead of how users look for content
Poorly labeled links or overly technical terminology and acronyms
Dead ends
To make it more concrete, here's an example: let's say you're a university, and potential students come to your website to learn more about a specific program. If they are overwhelmed by the number of options presented to them in the main menu, they might not be able to find your "Programs" page, hidden in the second level under a page called "Registrar".. In a worst case scenario, this experience might dissuade them from applying.
How Do I Solve This Issue?
There are a few things you can do to make it easier for your users to navigate your website:
Simplify the layout. Remove any clutter from the page and make sure the most important information is prioritized.
Make use of menus. If you have a lot of content on your website, use menus to help users quickly and easily find what they're looking for.
Organize content with taxonomy. If you have a lot of content, make use of taxonomy terms to link pieces of content together under categories. This will alleviate the pressure of putting everything in your main navigation, while making it easier to search for content.
Use clear labels. Avoid using ambiguous terms, acronyms, or jargon, and make sure all links are clearly labeled.
Make sure that menus are easy to operate on mobile.
2) Your Website is Content-Heavy and It's Hard for New Users to Understand What You Do
If your website is content-heavy, it can be difficult for new users to understand what you do and what your organization is all about. This can lead to two main problems:
New users are confused about your purpose
Users shy away from interacting with you further because they're not sure if they're in the right place
How Do I Solve This Issue?
There are a few things you can do to make your website less content-heavy and easier to understand:
Simplify the content. Break down your content into smaller, easier-to-read chunks.
Use visuals. Incorporate visuals into your content to help explain it better.
Write shorter paragraphs and use lists. This will make your content easier to read.
Create a visual "about us" page. Instead of long text, use headlines, imagery, and facts and figures to help new users understand what you do at a glance
Focus on a few key content pieces that pull more weight rather than a lot of lengthy text to "convince" users.
3) Lack of Clear Calls to Action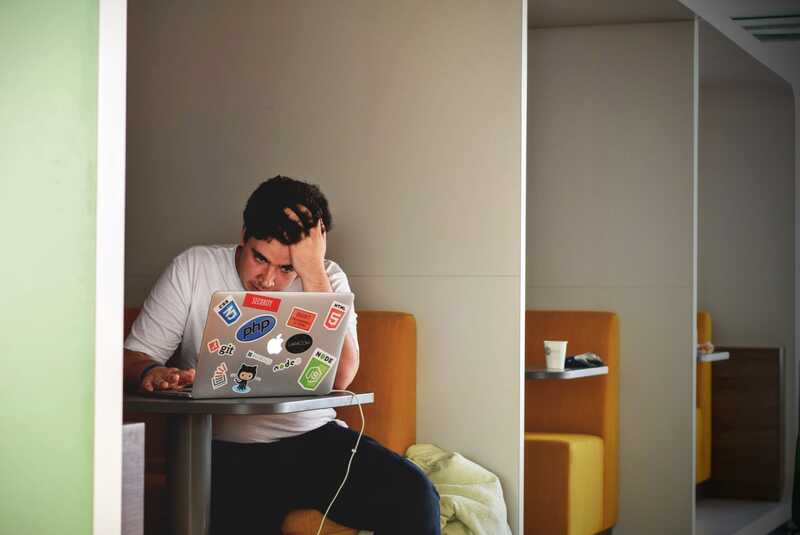 If your website isn't converting users, then it's definitely worth taking a look at all the possible reasons why. Confusing or unclear calls to action (CTAs) could be the culprit. Some common problems with unclear CTAs include:
They're not prominently placed and the user might miss it entirely
The wording is unclear and the user does not understand what the next step will be after clicking on a button
There are too many calls to action on each page, so the priority of where to go next is unclear
If your calls to action are ambiguous, then it may be putting people off from taking the next step. They might not be able to find a clear path to your desired conversion action or the design might distract them from the main goal.
How Do I Solve This Issue?
There are a few things you can do to improve conversions on your website.
Map out which calls to action are most relevant to each section or page.
Consider selecting one or two calls to action that persist as the user navigates from page to page, and style them consistently.
Improve the copy. Nail your target audience by using action-oriented verbs instead of passive language.
4) You Have Outdated or Incorrect Content
If you have outdated or incorrect content on your website, it will negatively impact your website performance. Content is one of the most important aspects of a website, so if it's not up to date, then it can hurt your business.
Some common problems with outdated or incorrect content include:
Incorrect information
Out-of-date statistics, addresses, or key data
Content feeds that are no longer updated (e.g. the last new item was added last year)
Content with an incorrect date or authorship information
Content that is missing important metadata or tags
Metadata that doesn't match the purpose of the content
Duplicate content
Low-quality content that doesn't follow brand or content guidelines
Broken links
Past events or publications that are no longer relevant
Circular click paths, so users end up back where they started when trying to complete a task
Test content that someone forgot to remove from the website
How Do I Solve This Issue?
There are a few things you can do to improve your website content:
Create a content governance plan to ensure that roles and responsibilities are defined.
Create a content calendar so that there's a clear schedule for updating static information and adding new, dynamic content.
Take advantage of subject matter experts to ensure that content is accurate. If you have a great deal of content, you can prioritize based on content that is accessed more often.
Add "Updated date" information so that it's clear if content has not been updated recently.
Perform a content audit so you can identify and remove duplicate content while making sure content provides value to your audience.
This will help to improve the overall user experience and make your website look more professional.
5) The Search Results on Your Site Aren't Relevant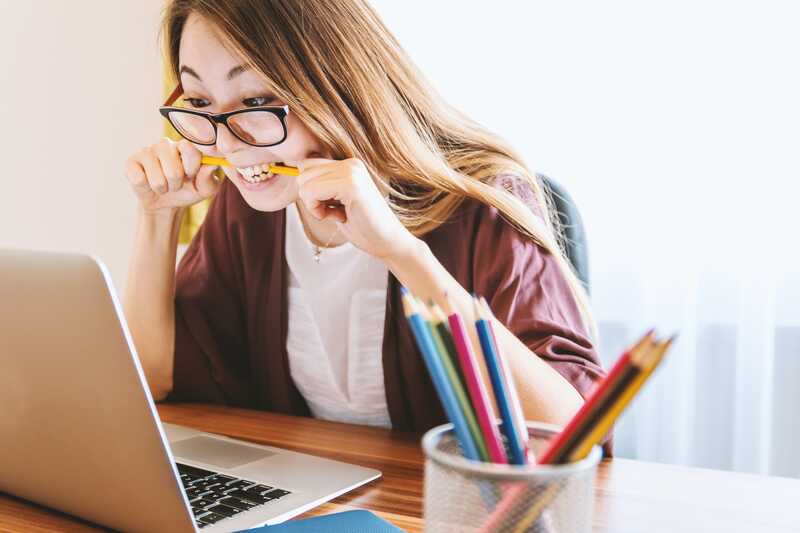 If the search results on your website don't return useful results, then it's not very useful. It's not often thought about, but you'll want to createa site search experience that users will love.
Some common problems with search results include:
The most relevant content items don't show up at the top of the list.
The search results are not complete because some content is not indexed.
Filtering by a tag or category doesn't show all the content related to that term.
The full-text search doesn't look for the search terms in PDFs or metadata associated with your content.
How Do I Solve This Issue?
There are a few things you can do to improve the search results on your website:
Make sure the search results are relevant. Test the search interface using realistic searches to see if the most important content shows up first.
Review the tags and categories of your content to ensure that they are complete.
Make sure that the search index on your website is refreshed regularly.
Make the search results more helpful. Add summaries or key metadata to help users determine if each result is relevant to them.
If possible, configure your search engine to "boost" selected fields, so that content will be prioritized if search terms appear in these fields.
Use a faceted search interface, to avoid empty search results if a user's criteria are too specific.
6) Your Website Page Load Times Are Too Slow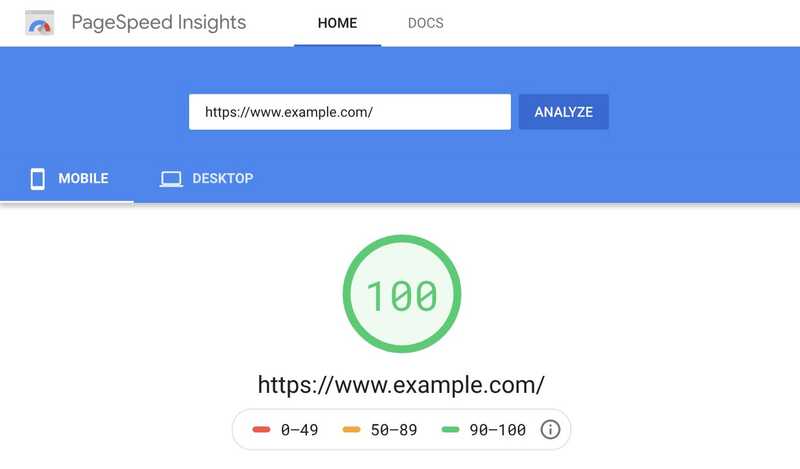 The longer it takes for a website page to load, the more likely people are to leave. In fact, the first 5 seconds of page load time have the highest impact on conversion rates.
Some common problems with slow page load times include:
There is an iframe or content embedded from another website that is a dependency for loading the full page.
Pagination, search filters, and other controls trigger an extra page load.
Images are not optimized at all or are not optimized for mobile.
Pages are extremely long or contain too much media.
How Do I Solve This Issue?
There are a few things you can do to improve the page load times on your website:
Optimize images. Make sure to optimize your images so they don't slow down the load time. You can use a tool like TinyPNG to compress them.
Minimize HTTP requests. Reduce the number of HTTP requests that are being made, so the pages can load faster.
Cache static content. Cache your static website content so it doesn't have to be loaded every time someone visits the page.
Use a content delivery network (CDN). This will help to deliver your website content more quickly, by caching it closer to the user.
Implement lazy loading. This is the practice of waiting to load or initialize resources or objects until they are needed. This improves performance and saves system resources.
7) You Need Developer Help Anytime You Want to Make a Change
An essential part of having a CMS-based website is being able to make changes easily, without having to wait for someone else to do it for you. So if you find yourself needing developer help anytime you need to make a change to your website, it can lead to content and design issues.
As the company grows, additional demands are put on the website and it can quickly become difficult (and expensive) to make updates by relying on your development team.
Some common problems with needing developer help include:
It's a signal that HTML is "hand-coded" which also might lead to inconsistency in the visual design.
Making changes is expensive, which can lead to content being out-of-date more frequently.
It takes a long time to make changes, and bottlenecks can occur more easily if resources are stretched.
Content editors aren't always able to preview how updates will look before they're published
For example, if you have to bug your developer team every time you need to update copy on a landing page or swap out an image, then it will take forever to get anything done. This also places a lot of pressure on your developer team, and actively pulls them away from working on new features or keeping the website secure.
How Do I Solve This Issue?
There are a few things you can do to improve the ability to make changes to your website:
Use a modern content management system (CMS). A CMS should allow content editors and administrators to make changes to the website without needing developer help. Drupal, for example, is much more than a CMS—it's a digital experience platform that can give your organization a larger presence on the web.
Ensure that your CMS provides a page-building tool for creating landing pages and marketing content
Use a front-end development framework. Using a front-end development framework (e.g. Bootstrap) combined with a component-based approach to design typically results in more consistent website output
8) You Have Too Many PDFs or Content That's Not Accessible
Website accessibility should always be top of mind. That said, outdated websites often suffer from content that doesn't meet accessibility standards. This can be compounded by a large number of PDFs that need accessibility remediation.
Some common problems with having PDFs or content that's not accessible include:
PDFs don't follow a template, don't use semantic headings and links, and lack the tags needed for screen readers to interpret them
It's difficult for content editors to updated PDFs and editors lack the skills or software needed to make the needed updates
Content editors write HTML by hand and don't use semantic markup, leading to content accessibility issues
How Do I Solve This Issue?
There are a few things you can do to improve the accessibility of your website:
Use web content instead of PDFs when possible.
When using PDFs, use templates that have been reviewed for accessibility.
Use a content compliance tool like Siteimprove to test content accessibility and PDF accessibility.
Adhering to Web Content Accessibility Guidelines (WCAG) helps to ensure that your material is accessible to as many people as possible. To discover how to make your Drupal site more accessible, download our free booklet with 18+ practical tips.
9) Your Website Design Doesn't Allow You to Implement SEO Best Practices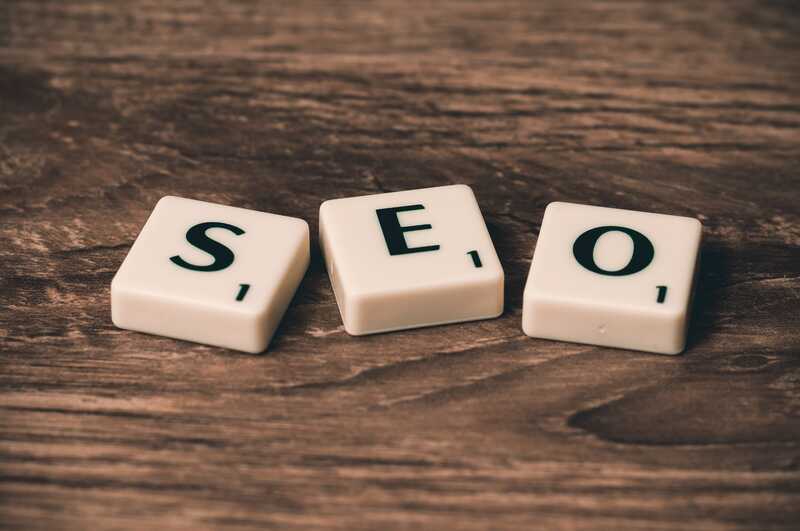 SEO, or search engine optimization, is the process of optimizing your website so that it appears higher in search engine results pages. This is important because the higher your website appears in these results, the more likely people are to find and visit your website.
But if your website design doesn't allow you to implement SEO best practices, then it will be difficult for you to improve your website's ranking.
Some common problems with website designs that don't allow for SEO best practices include:
There's a disconnect between the content on the page and the metatags that appear in search results.
Your website doesn't appear in search results, even when users are looking for your organization specifically.
Some pages on your website are simply not indexed by search engines.
How Do I Solve This Issue?
There are a few things you can do to improve the ability to optimize your website for search engines:
By using the right keywords, titles, and descriptions, you can optimize your website for search engines. Using tools like Moz or Ahrefs can help you conduct keyword research to help you understand what your target audience is looking for.
Use semantic markup and use logical defaults for metatags.
Implement a readable URL architecture.
Ensure that redirects are set up for content that's removed or when a URL changes.
Add an XML sitemap, to make sure that search engines find and crawl your content properly.
Make your website mobile-friendly — making your website mobile-friendly will ensure that it looks good and functions well on different devices.
Use a content compliance monitoring tool like Siteimprove to create a review process for improving SEO.
Implement analytics and create event tracking to find out what content is the most successful at attracting and converting users.
10) Website is Not Optimized for Mobile Devices
While most websites are responsive, the experience on mobile is often less optimized, and can feel like an afterthought.
Some common problems with websites that are not optimized for mobile devices include:
The website is difficult to navigate on mobile because the menu system is complicated.
Full-sized images are loaded on mobile.
Ambient videos play automatically and slow down the loading time.
Content is communicated through tables and PDFs, which are harder to read on mobile.
Landing pages are extremely long.
Decorative elements are not removed on mobile, adding extraneous clutter to the user interface.
Interactive features like maps or forms haven't been tested and are harder to operate than on desktop or tablet devices.
How Do I Solve This Issue?
There are a few things you can do to optimize your website for mobile devices:
Take a mobile-first approach to design if users are primarily accessing your website on mobile.
Convert PDF content to web content as much as possible, or provide summaries of PDFs as text.
Set aside time to test any interactive features on mobile.
Use a testing platform to expand the number of devices and browsers you can test on.
Identify decorative elements and media that can be removed from the mobile experience.
Consider the mobile experience when designing menus and other navigation features, and test that controls are large enough and follow user expectations and standard practice.
Use a content management system (CMS) that's mobile-friendly even from the back-end, since content editors often want to make changes on the go.
Add a mobile preview option to the editing interface of your CMS. This will make it easier for you to optimize your website for mobile devices.
Thinking About the User Experience
At the end of the day, your website is meant to provide a great user experience for your visitors, specifically by putting their needs first. If your website is outdated, then it's likely that user needs have changed since the last redesign. It's a good opportunity to revisit the priorities of users and redesign with their needs in mind.
If you recognize any of the signs that your website is outdated, you could consider a redesign or look for ways to make continuous improvements to your website. By addressing these issues, you'll be able to create a website that is not only beautiful and user-friendly, but also effective in helping you achieve your business goals.