Maximizing Your Investment
The launch of a new website is always exciting. It's empowering to work with a platform that is built around your needs and leverages the latest features. And as time passes and your needs evolve, we can also work with you to help maximize your investment. Through continuous improvements, we ensure that your website continues to transform as your needs change. And through our support and maintenance plan, we ensure the stability and security of your platform.
Wether you built your website with us or not, we'll help you through:
Training and knowledge transfer
Support and maintenance
Strategic upgrades
Functional QA
User acceptance testing
Accessibility
Performance optimization
Image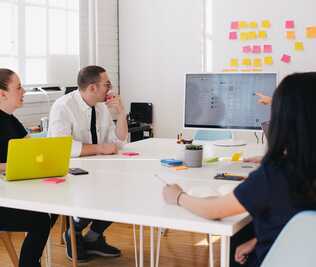 Extend The Life Of Your Site
Maintain to Stabilize
Security audits and updates at the application level
Accessibility monitoring and remediation
Performance testing to improve page-load times
Drupal migration and upgrade
Analytics to evaluate your content efforts
Optimize to Improve
New features such as search interfaces, content personalization, page-building tools, CRM
New apps and microsite that integrate with your main website
Multilingual digital experiences
SEO and SEM optimization
Train to Evolve
Custom training programs and courses adapted to your specific requirement
Single or multiple remote courses for punctual needs
Full training tracks for a holistic approach to Drupal based on your site's users
Supporting Our Clients
Our team has been supporting enterprise-level projects since 2007, and have the expertise in security, accessibility, and performance to prove it.


Image

Image

Image

Image Image

Image

Featured Case Study: Yukon Government
We work closely with the eServices team at the Yukon Government, to assist with the digital transformation of government services and improve the online services they provide to residents. In addition to the maintenance of multiple Drupal sites, we are improving the government's main public-facing website: yukon.ca. These include:
New blog section with a distributed publishing feature, allowing government agencies and departments to easily communicate with the public about their progress
Ensuring WCAG AA Accessibility
Preparing for upgrade to Drupal 9
We are also working on the redesign of the Road Trip app, to help visitors and residents plan their trip across Yukon.
As part of our on-going support package, we give our clients access to our public training program. Our training courses, offered each month, empower content editors, developers, marketing managers, and other team members. We teach everything from content strategy to development workflows, so you have a solid understanding of what's possible with your Drupal platform.
Available training courses:
UX and Content Strategy for Drupal
Drupal Theming
Drupal Module Development
Web Accessibility for Drupal
Drupal Development Workflows
... more courses listed on our training page