Developing Effective Healthcare Websites and Apps
As digital is both the gateway to health information and access to health services, the quality of your digital experience is tightly coupled with the quality of service you provide.
Evolving Web has extensive experience helping healthcare clients:
Design clean websites and native apps with simple, intuitive navigation
Identify and bring top content forward
Focus on search experience to optimize visitor satisfaction
Create customized intranet portals based on staff or member needs
Build patient-centric tools such as online scheduling, messaging capabilities or virtual appointments
Image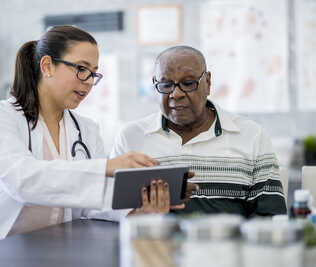 Healthcare providers and medical care organizations we've worked with
Evolving Web has equipped many healthcare and medical service organizations with the digital tools and training to serve their communities.


Image Image

Image

Image Image Image Image Image Image Image Image

Image Featured Case Study: Looking Forward
A mobile-first, assistive website for recovering cancer patients
A questionnaire for patients to build their own recovery roadmaps anonymously
More streamlined, more available information for users
Seamless experience, with an instantly loaded interface
Compliance with accessibility standards
A visual design that explores colour to evoke change, energy, hope, and joy
Featured Case Study: Santé Montérégie Health Portal
A new Drupal 8 website
A mobile-first, responsive theme
Directory for residents to find services by location and type
A careers section
Fully bilingual (English/French) content and navigation
A content editing interface that's easy-to-use for editors to use
Conformity to WCAG AA accessibility standards
Training for the team to migrate their content and maintain the platform internally
A custom content moderation workflow for staff to edit their own content
Featured Case Study: The Order of Optometrists of Quebec
Improved access to information for the public 
Self-service features for the Order's members
Optometrist locator
Member access to continuing education, membership registration and renewal forms
Digital verification of member qualifications
Online registration process that enables the Order to validate new clinics
Featured Case Study: McGill University Health Centre
Built a flexible mini-site structure to integrate McGill's network of 5 hospitals
Showcased dynamic content (articles, audio, and video) produced by the MUHC's communications department
Enabled staff to maintain their own content, post blogs, and publicize news and events
Advanced search engine capabilities helped users navigate and filter the vast amount of content
Accessibility for All
While accessibility standards have become the norm for websites, we recognize that healthcare providers are held to higher expectations to ensure that visitors of all abilities receive the same standard of care.
Our team considers accessibility from the beginning of the project through to the development and QA process We design to conform with accessibility from the start, selecting readable typography and high contrast colour options, and planning interactive features so that they are compatible with screen readers.
Accessibility and usability testing is performed by end users of all abilities to ensure the effectiveness of our product.
Image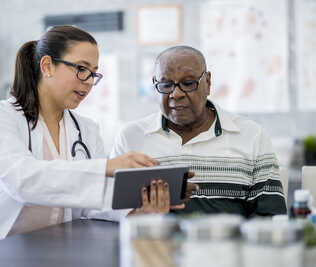 Customizable Templates and Landing Pages
Working to understand your team's needs, we develop customizable templates for your services, products and content needs.
Intranet and Private Pages
We can help you design and develop private portals for your staff or patients, providing a centralized and secure location for your information.
Content Optimized for Search Engines
Our in-house experts can work with you to create an SEO strategy that will help your website appear at the top of the search engines.
Healthcare Insights
Evolving Web is passionate about digital strategies that work to service your patients. 
Empowering Your Team
Having worked with clients like yourselves for over 14 years, we understand the challenges you're up against:
Highly regulated environment with strict privacy and security requirements
Patients with varied abilities, ages and technical abilities
Medical content that needs to be updated, written for the general audience and redesigned to be optimized for web
Robust governance standards
Multitude of systems that need to be connected
We work to give you the tools to succeed, regardless of your technical skills.
From strategy to execution, our team can take the lead and deliver a turnkey website to meet your needs.