The Right Training for Everyone on Your Drupal Team
Our Drupal training program makes it easy to learn the skills that matter most to your real-life job. Pick and choose from our individual course catalogue, enroll in one of our multi-lesson training packages, or have us build your team a fully customized curriculum.
Why Train With Evolving Web?
Our trainers are experienced, web developers and strategists.
Over the last decade, we've helped countless teams in higher education, government, healthcare and beyond adopt Drupal.

Learn by Doing
Our training philosophy focuses on hands-on learning, dynamic demos, and instructor-led exercises.

Reach Goals Faster
Benefit from a curriculum specifically designed to help you succeed.

Gain Independence
No more relying on outside help. Build valuable Drupal skills in-house and take control of your digital platform.
Multi-course Training Packages
We offer a complete 13-course Drupal training package and several role-based training tracks designed for content editors, developers and more.
Custom Drupal Training
Need help reaching a specific goal? Join the likes of Princeton University and Health Canada by having our team design a training curriculum tailor-made to your team's goals.
Image

Image Image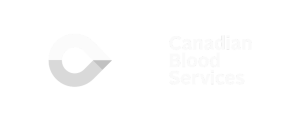 Image Image Image

Image Image We're Ready to Support You From Start to Finish in Your Drupal Adoption Journey
Evolving Web's comprehensive training program has everything you need to master Drupal within your organization.