Our open source experts share their years of experience through our world-renowned training program
Own your own platform
Empower your in-house team with the technical skills to take ownership of your digital platform, now and forever.
Design for accessibility
Upgrade to Drupal 9 or 10
Increase your site's engagement
Boost your SEO strategy
Extend your site's functionality
Develop a custom theme
Develop and deploy smoothly
Live sessions + self-paced learning = best of both worlds
We're with you every step of the way. Our industry-leading instructors are technology, content, and design experts and will guide you through hands-on learning, dynamic demos, and instructor-led exercises. We focus on teaching how to avoid common pitfalls, and how to get support from the open-source community.
Small classes
Interactive sessions over Zoom
Resources for self-paced learning
Personalized 1:1 sessions
Slack channel
Certificate of completion
Image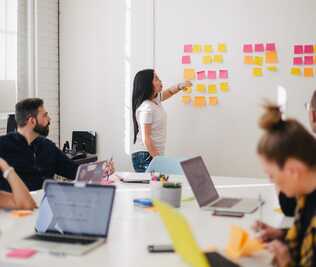 3000+ people. Infinite possibilities.
Since 2011, Evolving Web's training program has empowered thousands of content strategists, project managers, site administrators, designers and developers.
See what possibilities our training opens for you and your team.
Multi-lesson packages
Excel in your role with one of our training tracks. Great for site builders, content editors, designers, and developers who want to gain relevant skills, or generalists who want the complete package
Custom Curriculum
Quickly acquire the skills your team needs to succeed. Let us design a tailored curriculum to help you and your team build knowledge and confidence.
SELECT PARTNERS
Our clients exist to make an impact.
We exist to help them do just that.
Image
Image
Image
Image
Image
Image
Image
Image
We're Ready to Support You From Start to Finish in Your Drupal Adoption Journey
Evolving Web's comprehensive training program has everything you need to master Drupal within your organization.