Why Acquia
Acquia is the only open-source digital experience platform on the market today and is the only one designed solely for Drupal. It gives Drupal development teams access to targeted solutions, allowing site owners to run services that are more complex than their team would otherwise be able to support. 
The Premiere Drupal Platform unrivalled in its expertise.
Best-In-Class Security thanks to added support features
Low-Code Tools so developers can create visual, component-based pages using little to no code.
Faster and More Reliable thanks to its network and storage locations.
Image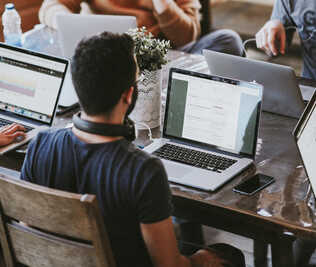 OPTIMAL HOSTING FOR DRUPAL
Acquia puts a lot of time and resources into improving its stack to provide optimal hosting for Drupal websites. This allows their team to provide situation-specific support and refined hosting environments for hundreds of clients.

TECH WITH A HUMAN TOUCH
Acquia offers global support, learning services, and expertise to help you get the most out of your experience with the platform.

ADDITIONAL SUPPORT PROVIDED
Acquia maintains servers 24/7, and their added reliability features and tools can drastically improve the user experience on your site.
Marketing Cloud
Acquia's Marketing Cloud is built on a foundation of unified customer intelligence to allow organizations and businesses to connect with their customers and drive ROI for their business.
With Acquia's Marketing Cloud, you can:
Make marketing simpler for you and your team with one unified marketing solution
Easily create multi-channel, automated campaigns
Produce more dynamic and creative content and create a more consistent brand identity
Eliminate silos and create hyper-relevant customer journeys across all touch points
Use predictive intelligence to better understand your customers, drive effective campaigns, and boost revenue
Generate concise insights that help you build stronger relationships with your key audiences
Image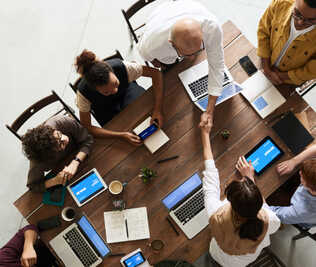 of the world's top 10K websites hosted on Acquia
See what we can build with acquia
Beneva
Evolving Web collaborated closely with Beneva—a newly created giant in Canada's insurance sector—to launch a new Drupal-based website that is accessible, performant, and built according to Drupal best practices.
Our experts worked as an extension of the client's team of developers, content specialists, and scrum masters, providing technical assistance and guidance throughout the project.
Services: Web Development, Maintenance and Support
Princeton International
Evolving Web worked with Princeton University to build a new website—Princeton International—that showcases and encourages students to explore international learning opportunities available through the university. We collaborated with the university to define the user needs, designed and built the website in Drupal, created an automated synchronization to display international programs on the website, and created an interactive feature for students to build their own learning itineraries.
Services: Web Design, Web Development
Princeton University School of Public and International Affairs
We created a new user experience for Princeton's School of Public and International Affairs (SPIA) and redesigned its digital identity to highlight both the international reach of the school and the pragmatic nature of its curriculum and programs. We also moved the website to Drupal 9 and upgraded its integrations with the Princeton University ecosystem.