A dynamic and adaptable digital presence is the most powerful way for organizations to connect with their audience. Our ever-growing team of 100+ technologists, storytellers and creatives will help you do just that.
We Build It Right the First Time
Whether your mission is to inspire, empower, inform, or connect with your audience we help you turn those goals into a solid digital strategy. We value learning and keeping up with the latest technologies and trust our team's wide-ranging expertise and diverse backgrounds to help you turn your strategy into accessible, secure, and stable technology that scales.
We Provide The Tools To Sustain Your Growth
Digital independence is one of our core values. We aim to give every organization we work with, the tools to make the digital experiences we create together theirs. We don't just build digital platforms, we make sure you have all the support and training you need to make the very most out of every project. And we partner with key technology providers to further strengthen our ability to empower your team.
Image

Image

Image

Image

Image

We Collaborate With You Every Step Of The Way
Collaboration leads to better results. That's why we work as an extension of your team, helping you make the right decisions. And by using open source software and through our training program, we will openly share our best practices with you.
We Help Build Inclusive Communities
We are big believers in an open and equal web. With a focus on accessibility, we help our clients build inclusion and diversity into their digital content. We collaborate with clients and team members around the world and benefit from a wide range of skills and perspectives.
Image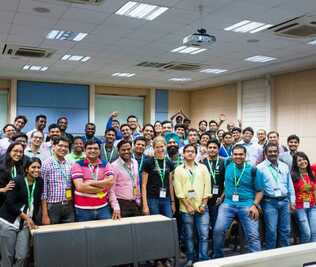 We ❤ Open Source
The Evolving Web team is proud to be among the top contributors to the Drupal project and an active member of the larger open-source community. We speak, write, share our knowledge and encourage every team member to do the same. And we give back to the community whenever we can, whether it's through training scholarships, workshops and events, or work with the Drupal Association.