Make Your Message Go Further
There's no shortage of opportunities in the ever-changing digital landscape. But enterprises need to adapt quickly and strategically to thrive.
Evolving Web empowers you to meet challenges head-on and harness them for profit. Our team of 80+ strategists, creatives, and technologists have a track record of taking ambitious enterprises to new heights.
Strategic guidance. We help you make smart, bold decisions that set you apart and boost your bottom line. 
Balanced project. Our team carefully aligns your business goals, stakeholder priorities, and user needs. 
Lasting success. We build dynamic platforms with your long-term vision and continuous growth in mind. 
Digital independence. We set your team up for ongoing success, with the tools they need to confidently own and grow your platform.
Image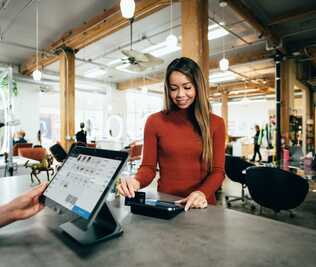 Image

Discovery & Strategy
Through extensive research, we learn about your audience and uncover innovative ways of engaging them. Our insights are documented and built upon at every stage.
Image

Design & Development
Users are at the heart of everything we build. We focus on their needs and test our work to create highly valuable and accessible experiences.
Image

Support & Training
We're always on-hand if you need additional support with updates and governance. Our experts can also coach your team towards digital independence.
Featured Case Study: Beneva
Redesigned and rebuilt the website in Drupal.
Created 20 new components for greater flexibility. 
Provided consultancy and QA to ensure accessibility.
Improved workflows and automated data synchronization. 
Transferred knowledge and provided a comprehensive UI guide.
Image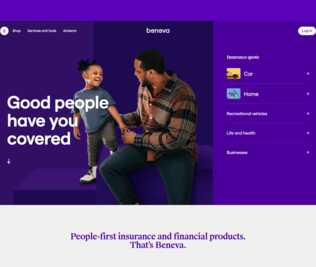 Featured Case Study: Englobe
Built a decoupled Drupal back-end for Englobe's new website.
Revamped the content strategy and site architecture.
Enabled end-users to see content relevant to their location. 
Empowered Englobe's team to independently update the site.
Image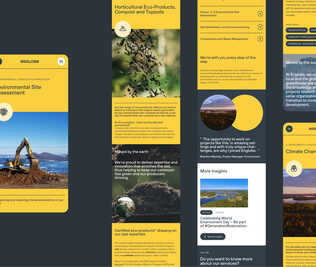 Why choose Evolving Web?
Experienced. We've been collaborating with clients on complex projects since 2007. Our trainers have delivered courses to more than 3,000 people. 
Expert. Evolving Web is a Drupal Certified Partner (Platinum Level) and we've built strategic partnerships to build solutions that are effective, and sustainable. .
User-centric. Our work is grounded by a deep understanding of your audience. This ensures we build valuable experiences that help you create deeper relationships.
Collaborative. Our team works side-by-side with yours. We leverage and build on your knowledge and vision for the best results. 
Diverse. We hail from 20 different countries, speak 14 languages, and represent a variety of backgrounds. Our diverse perspectives empower us to be more innovative and inclusive.
Image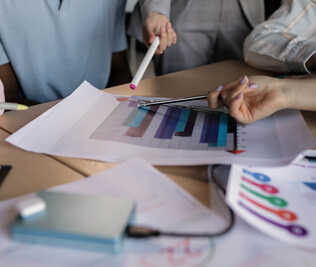 The dedication of Evolving Web's teams greatly contributed to the fulfillment of our ambitions and the meeting of our goals. Thank you for your excellent work!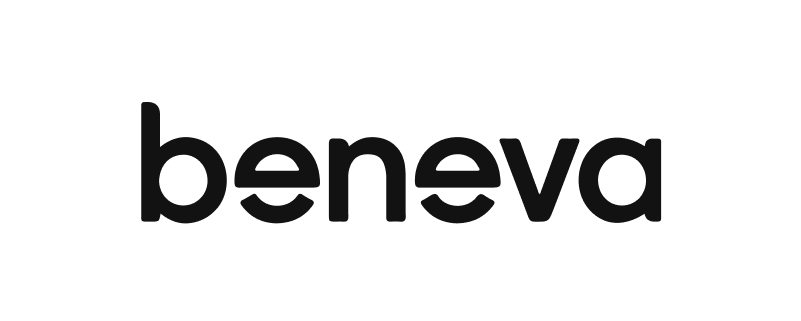 Catherine Desgagnés-Belzil, ASC
Executive Vice-President, Business Performance and Information Technologies Leader
Beneva
Partners in Your Team's Success
Some agencies seek to create dependency. We do the opposite. Our team empowers clients to own their digital platform and leverage its full potential. 
Want to build your in-house expertise? Our custom training helps your team members add even more value. Together, we craft a tailored curriculum to enhance their skills and close any gaps. 
Our tried-and-tested methods ensure you get the most from your investment. Everything is designed to accelerate learning and provide actionable knowledge.
Live, expert-led sessions.
Hands-on exercises and demos.
On-demand materials.
1:1 sessions with your instructor. 
Dedicated Slack channel.
Image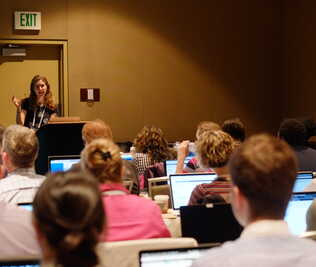 Government Insights
We look forward to taking this conversation to the next step and collaborating with your team on your next project.