Bibliothèque et Archives nationales du Québec (BAnQ) is making strides to create a more user-centric and accessible website so that archivists, researchers, and the public can take full advantage of the plethora of cultural resources and knowledge materials that are available to them. By partnering up with Evolving Web, BAnQ benefits from our Drupal expertise to build content blocks as well as their central portal that connects users to all of the resources and services that BAnQ provides. 
Services: Web Development, Maintenance and Support, Discovery, SEO audit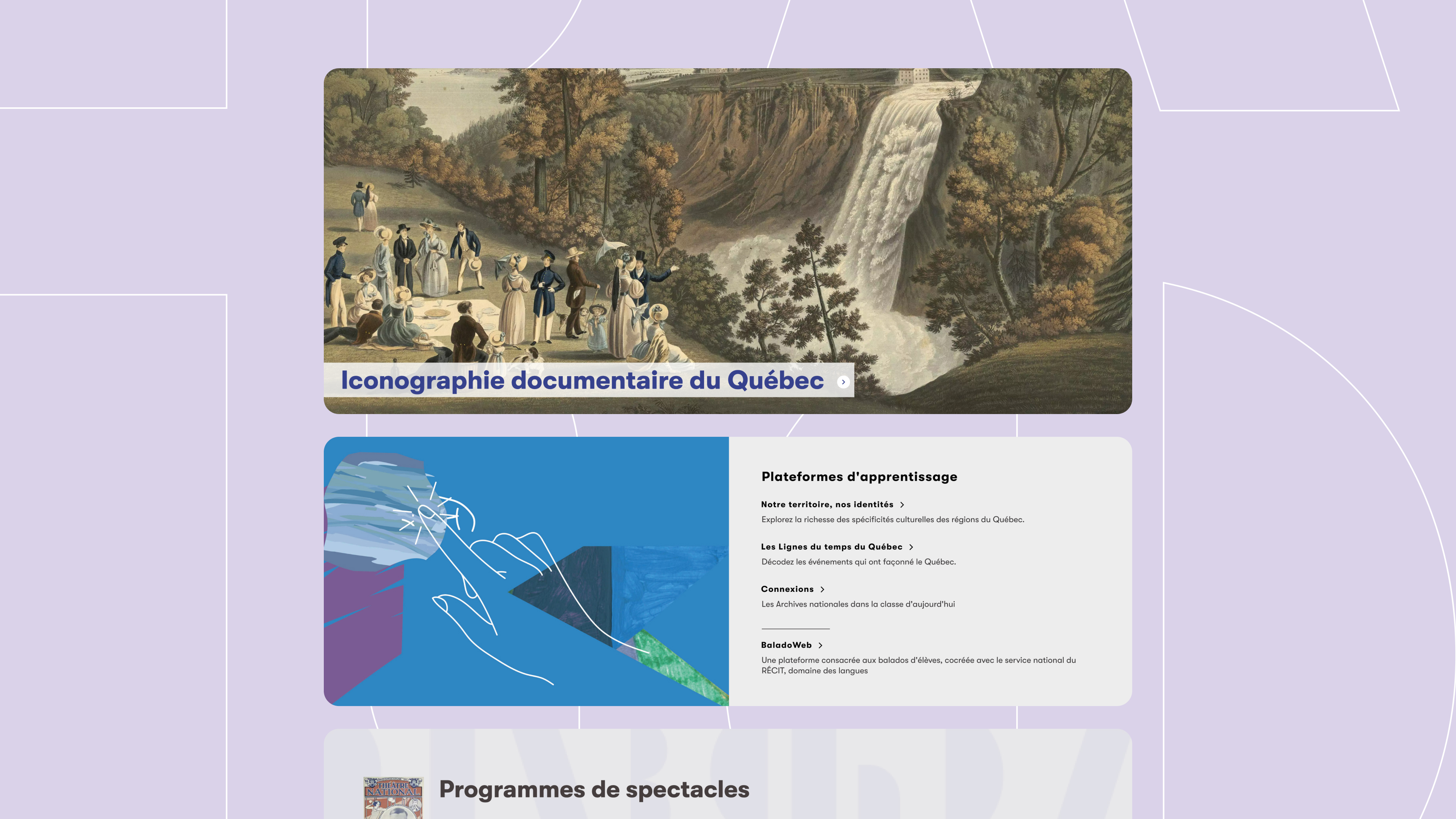 Bibliothèque et Archives nationales du Québec (BAnQ) gathers, preserves, and promotes provides citizens with democratic access to culture and knowledge. As a prominent cultural hub and institution in North America, BAnQ strives to democratize access to knowledge. BAnQ is spread across 12 public facilities in Québec including the National Library, National Archives, and the Public Library located in downtown Montréal.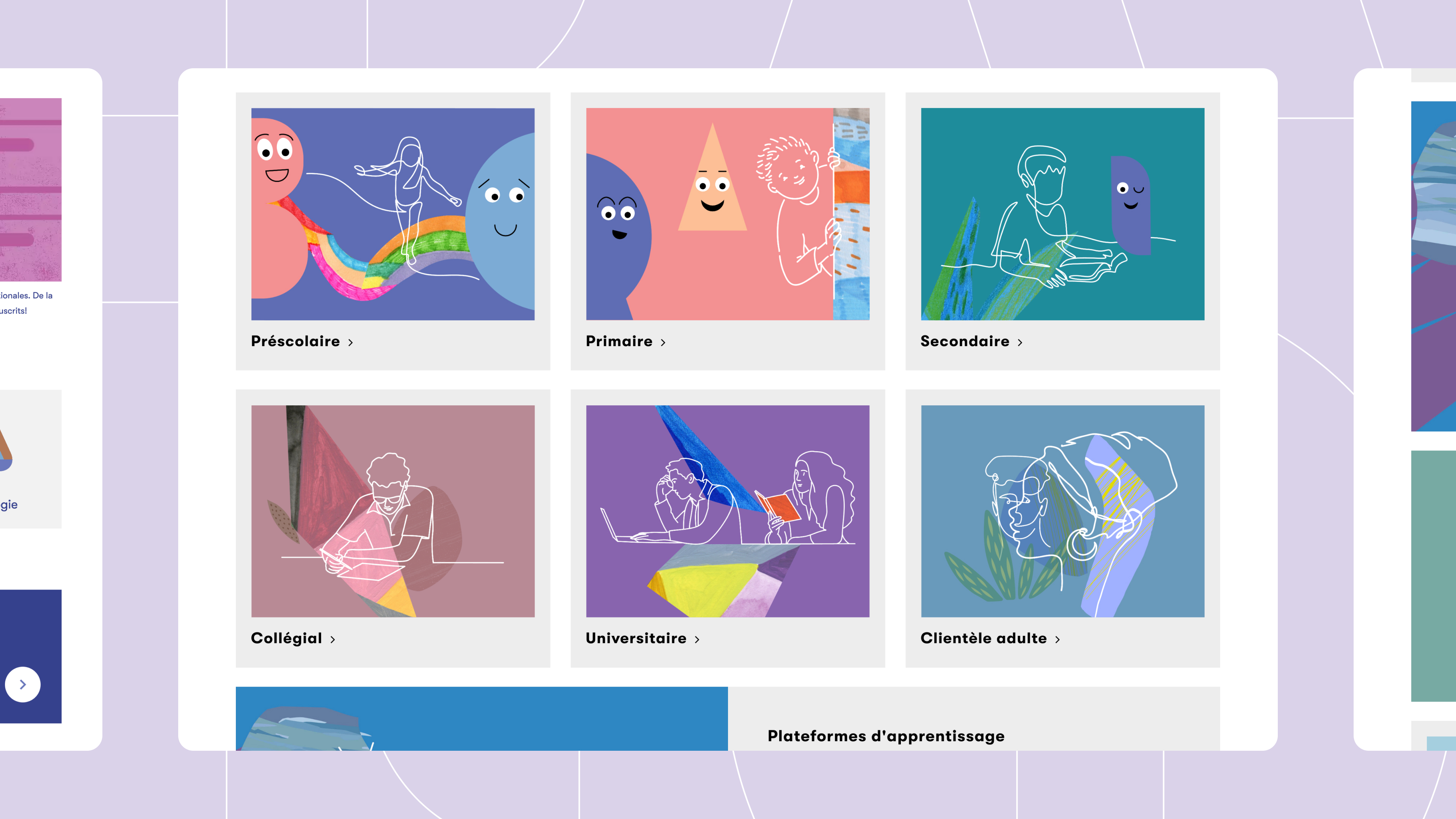 BAnQ's goals for their new website include: 
Revamping the site into platform where employees are able to curate and update content regularly 
Making improvements to the overall functionality and searchability of the site
Adding optimal accessibility in addition to WCAG compliance
Deployment on Acquia Cloud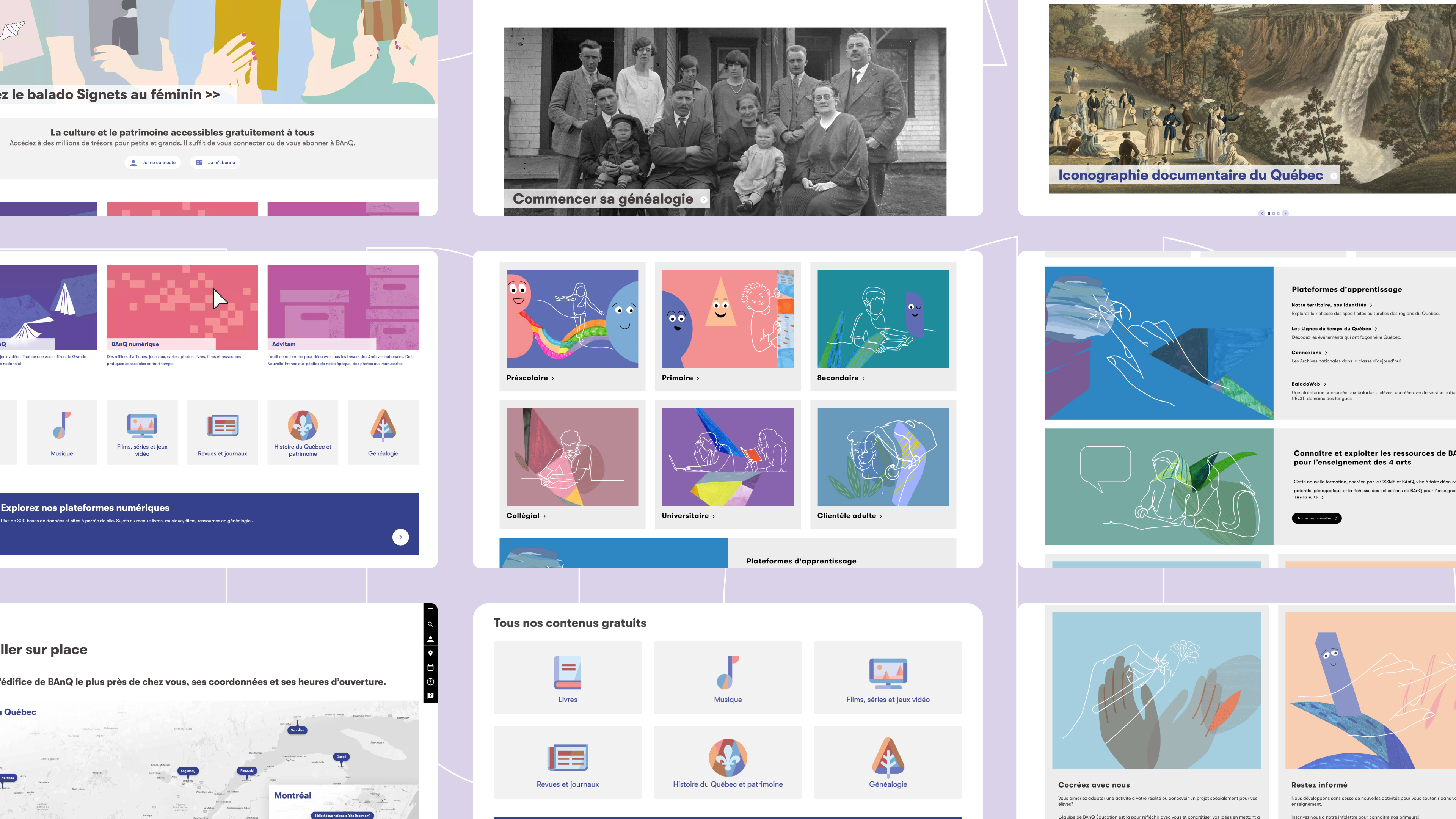 Having previously conducted their UX discovery and wireframes, BAnQ sought Evolving Web's Drupal expertise to develop the platform and components for the site rebuild. 
Challenges during the project include: 
Implementing content entry in existing wireframes with newly-created features like content blocks, buttons, titles and headers
Anticipating and determining technical specifications for new content types between backend development and frontend requirements 
Integrating a seamless and sustainable workflow for content creation and site management in a Drupal CMS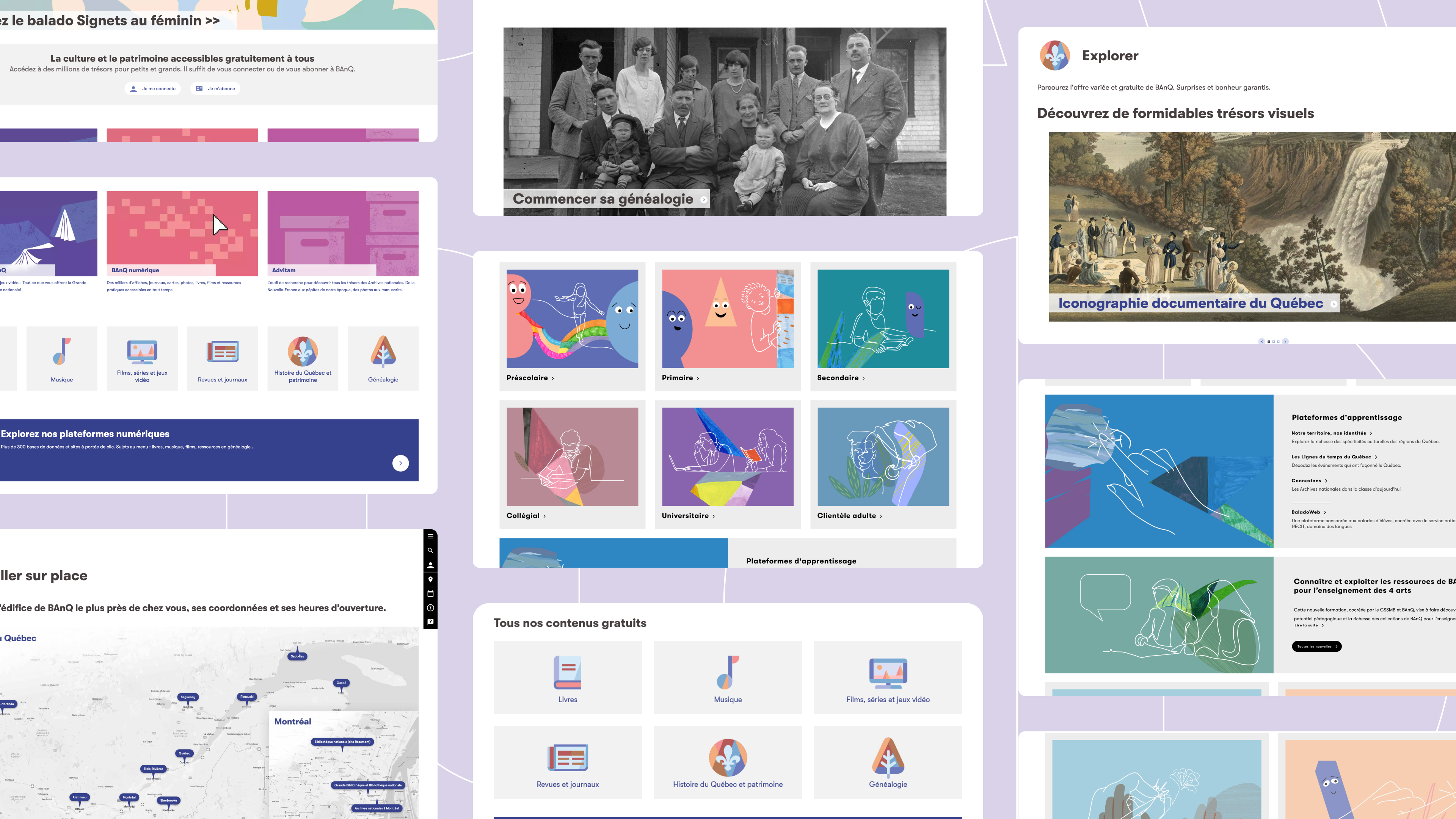 By meeting challenges head-on in collaboration, BAnQ's user-centric website and portal privileges easy navigation and highlights the cultural richness of the institution. 
Our work includes:
Building a custom Drupal admin interface for teams to manage and deploy content on the website 
Enabling Layout Builder for content editors to create custom layouts in Drupal for content types, individual entities, and features
Integrating optimal accessibility features such as the ability to adjust the size of text, to customize the colors and contrast of the website, and to select default captions in all video assets 
Training and consultations for content entry and governance best practices in the Drupal CMS
Custom integrations for API-connected Drupal forms and Azure AD identity management 
Assisting with Google Tag Manager and Search Engine Optimization (SEO) best practices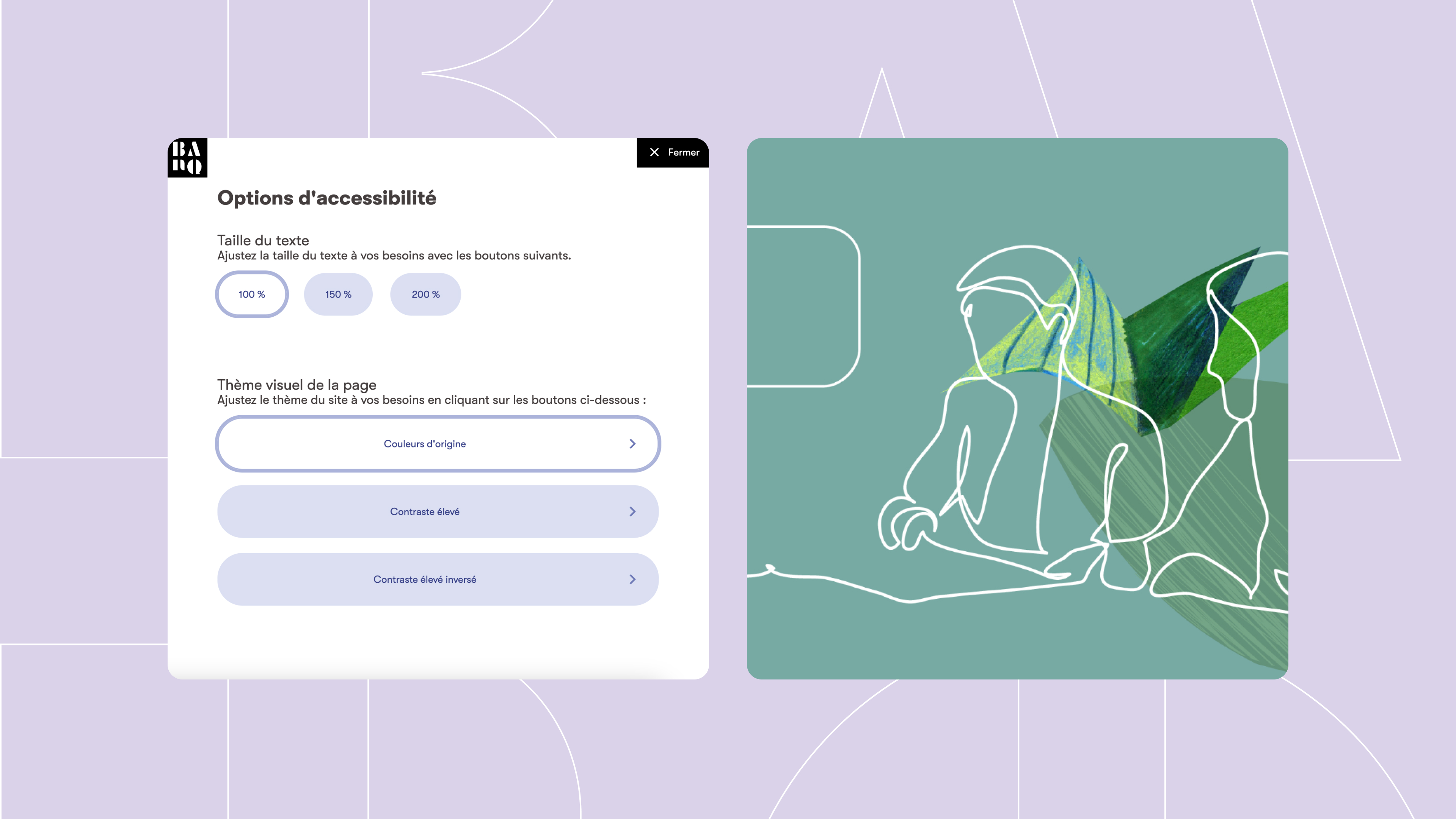 With over 14 content types and 17 components that were customized for their Layout builder, the new BAnQ website has a fresh design and information architecture that is user-centric and accessible. Since the migration to Drupal, organic traffic to the website has stayed consistent, and the number of users has risen by 15%, with a 56% increase in page views per session and a drastic 71% reduction in the bounce rate.
As their trusted Drupal experts, Evolving Web's team works closely with BAnQ's stakeholders and staff to enable the technical components that are essential to keeping their valuable digital assets and resources at the forefront of the user experience.