Trent University is a public liberal arts university in Peterborough, Ontario, with a satellite campus in Oshawa. Trent is known for its Oxbridge college system and small class sizes, and seeks to foster a collaborative and engaging learning environment so students can grow as individuals and professionals.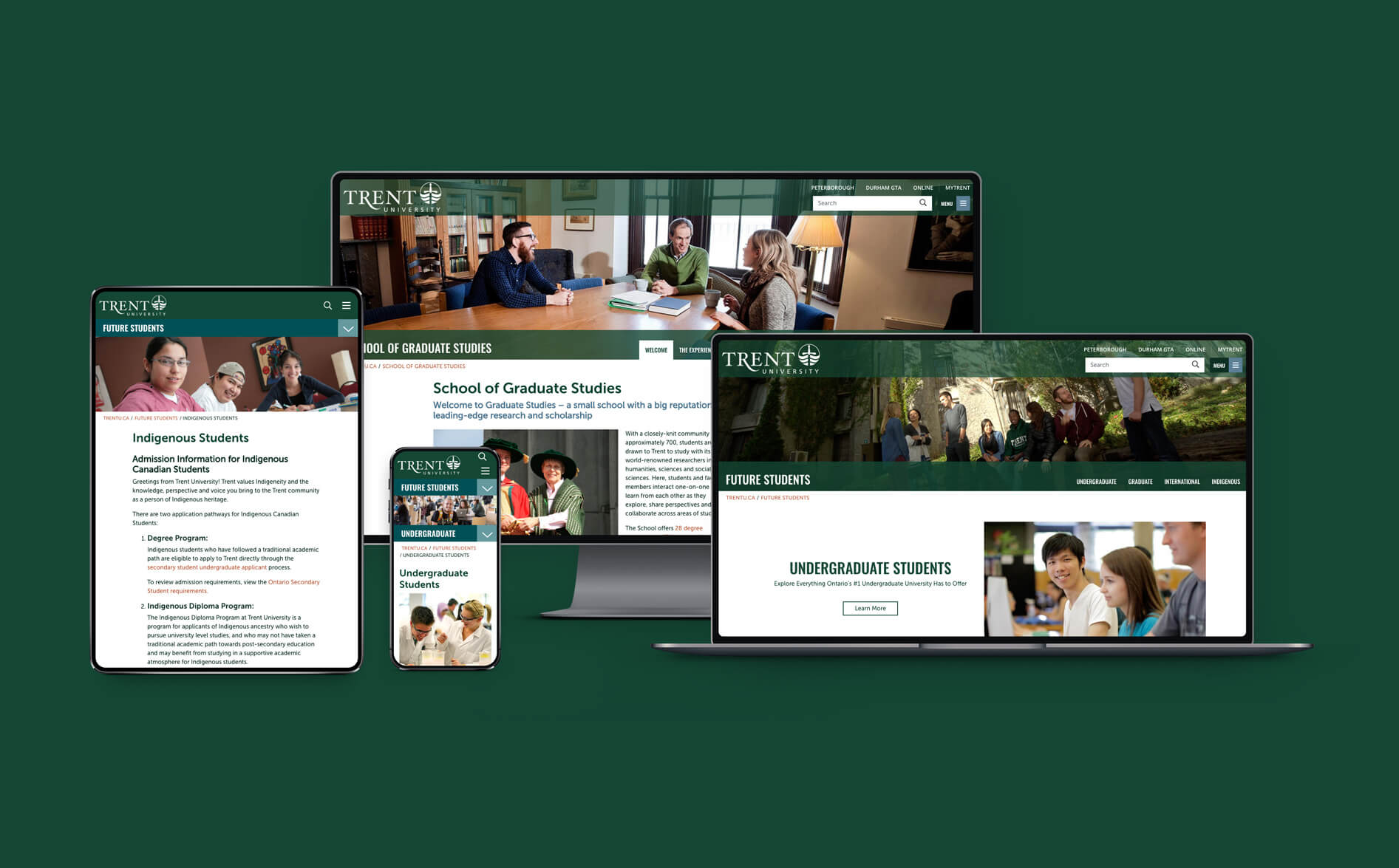 Trent decided to use Drupal to create a more consistent student experience across campus. They wanted to add unique features to their homepage and future students' websites, while keeping the overall look and feel inline with their brand and style guide. They wanted a platform flexible enough to adapt to their array of communications goals. With the Future Students website, they wanted to recruit the best candidates for their programs, and import a fresh set of programs and faculty content, all on a short timeline.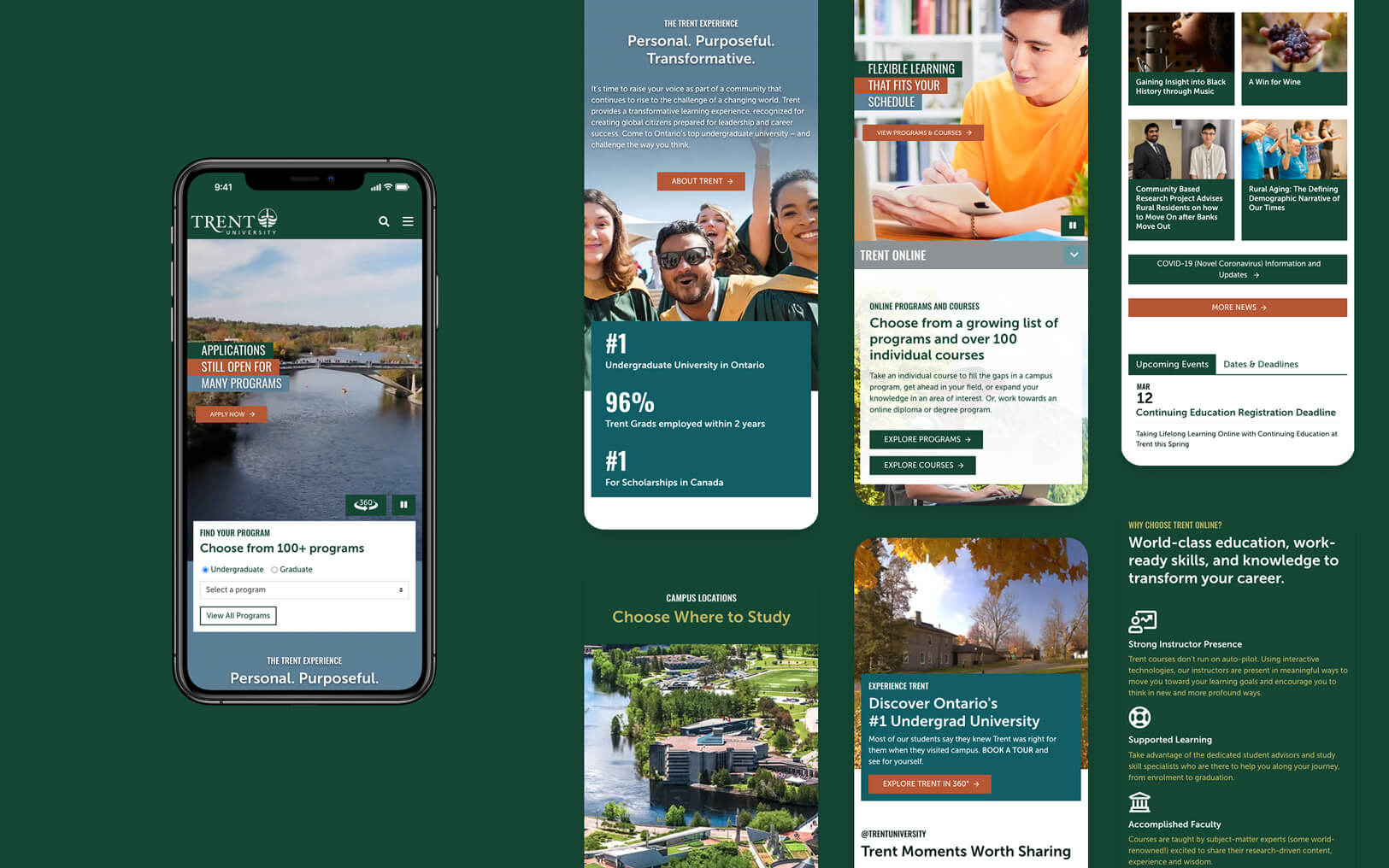 We worked with Trent's web services team to assess the requirements for their multisite infrastructure and created a customizable install profile for building out Trent websites on Drupal.   
Each website starts off with a base set of configurations, and site administrators can select styling options and populate the site with content. The sites all share the same theme, and configuration options allow users to update theme settings as needed. Select sites, such as Future Students and the homepage, have sub-themes to further distinguish them.   
We also developed a Future Students portal that allows prospective students to discover Trent University, search for academic programs, and learn about the admissions process. This included a sub-theme, customizing the configuration of the site, and creating a content migration to pull the programs data into Drupal. 
Provided consultancy to adapt the install profile to the content of their approximately 100 websites

Helped the dev team set up an automated deployment procedure to roll out the new websites across campus

Provided training and documentation for Trent staff

Planned and implemented the information architecture of the Future Students website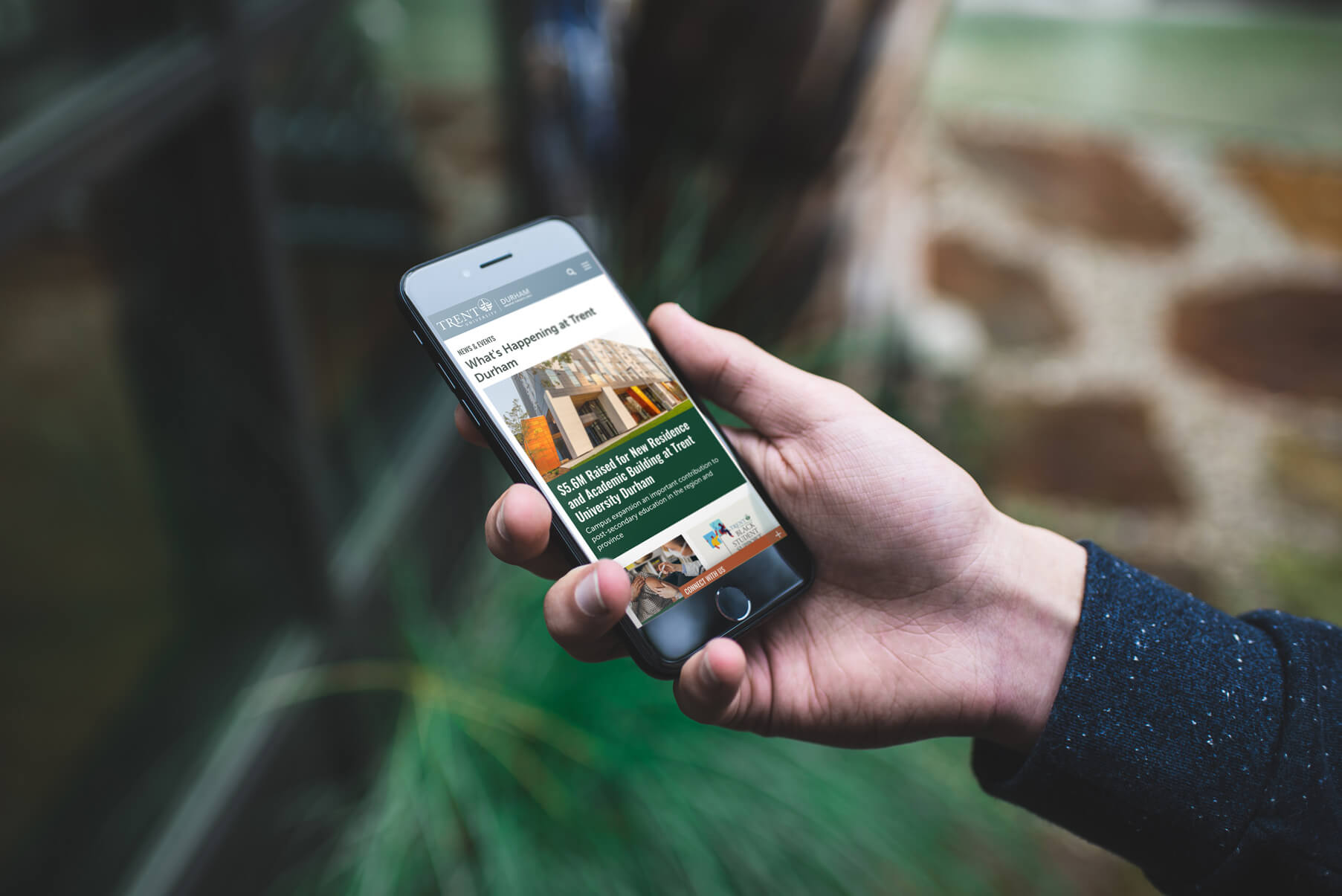 We created a base theme for Trent to use across their web properties, and built a customized installation that was deployed across Trent's approximately 100 websites. We provided training to help their team develop features in-house, refine their deployment process, and update the install profile to develop additional features.   
We successfully implemented the Future Students design and migrated programs and faculty data into the site. We created separate sections for undergraduate, international and graduate sections of the website to personalize the experience, and built flexible landing pages to showcase the school's key differentiators. Trent staff were trained so they can update the structure, content, and display of the website.