Let's get to the heart of your audience's needs and develop a roadmap to evolve your digital presence.
What We Do
Evolving Web empowers organizations to adapt to the ever-changing digital landscape. We'll craft a solid strategy to help you realize your goals and cultivate valuable relationships with users through: 
User research
Content strategy and governance
Information Architecture
Technical discovery
Digital governance planning
Image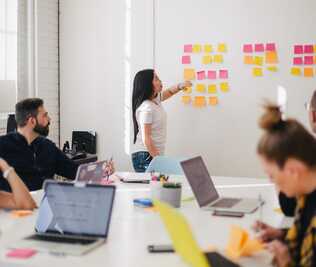 Our Strategy Process
Discovery
In this initial phase, we deep-dive to understand your organization and its needs. We hold workshops with your team to assess your site, content, and analytics.
Audience Analysis
We research your target audience and gather insights from important stakeholders. Our team develops user personas outlining user pain points and needs.
User Journey Mapping
We work closely with representative users to identify typical pathways through the website and propose a new information architecture.
Content Audit
We assess your existing content and identify opportunities to improve, add, update, and retire content. We also assess your content governance workflow and roles.
Content

STRATEGY
We collaborate with your team to create a solid content strategy, generate a refreshed style guide, and build a new governance plan.
Success Measurement
Together, we determine KPIs to measure success and ensure the implemented strategy achieves your business objectives.
Our Philosophy
We have a distinct philosophy that shapes our strategy work and sets it apart. This philosophy is built upon our team's shared and deep-seated values:
Smart & Actionable
No fluff in our strategy work. We bring you intelligent insights, innovative ideas, and robust strategies, backed by meticulous research and analysis.
Balanced & Aligned
We balance your business priorities with user needs. For every project we take on, we assign an owner who's responsible for aligning the strategic objectives with the deliverables.
Collaborative & Sustainable
Rooted in the open source community, we're natural collaborators and tap into our clients' teams' knowledge for even-better results, with long-term vision in mind.
Image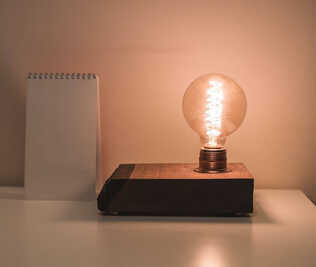 Benefits of Working With Our Strategists
Tried-and-true approach
We have a defined process that documents and builds on our insights at every stage. This ensures everything is aligned and working toward the same goal.
Guidance you can trust
Make big decisions with confidence. We have a 15-year track record of delivering ambitious projects and our work has been recognized by many partners.
Own your vision
We involve clients at every step and share knowledge openly, empowering your team to successfully implement your strategy while adapting to your needs and priorities.
Featured Case Study: Canada Foundation for Innovation
Evolving Web partnered with the Canada Foundation for Innovation to roll out a new content strategy and rebuild its corporate website. We worked with stakeholders at the Foundation to understand their organizational objectives and the content needs of their specific academic audience, institutional administrators, and the general public. Our strategy work included: 
Tone and voice guidelines that enable the Foundation to communicate better with both non-technical and technical users. 
A content governance plan that allows the Foundation to publish and maintain content in a consistent and coherent way.
A new information architecture that aligns with current best practices and accessibility standards. 
A strategy to streamline and automate aspects of the migration while leaving room for content improvements.
Recommendations about usability improvements for both end-users and the Foundation's staff.
Featured Case Study: UW College of Education
We worked with the University of Washington's College of Education to build awareness of its mission and programs. Our team developed a robust strategy to help the client strengthen its core messages and provide an intuitive user journey. 
Our strategy team delivered:
Extensive research on the needs of the college's various audiences. 
Brand strategy to effectively communicate the client's vision.
New sitemap and ready-to-implement wireframes.
Program page template to help staff ensure consistency across the site.
Best practices to guide content governance and site maintenance.