WordPress is a simple, user-friendly content management system with powerful out-of-the-box functionality. Its themes and plugins allow you to build a website that will evolve with your needs.
Get Your Website Up And Running Fast
Thanks to the rich ecosystem of ready-made themes available with WordPress, it's quick and easy to get a fully-functioning website up and running. Most WordPress themes support common plugins, which means you can build your site so it works for your needs today and then add new features in the future.
Image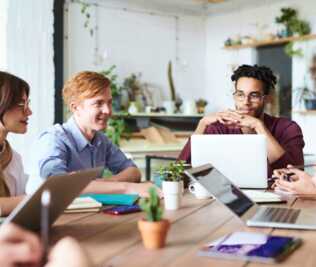 Pre-made solutions to common problems
WordPress provides excellent out-of-the-box functionality, making it an excellent CMS for businesses with restricted budget and little custom design needs.
Easy to use for non-technical staff
WordPress is extremely user-friendly, and comes with a large, supportive global community who can answer your questions. Its massive plugin community also results in lower development costs and makes it one of the most flexible CMS platforms.
Tools Your Content Editors Will Love
WordPress is easy to run with out-of-the-box, and if you're willing to pay for premium plugins, you can get most things done without writing any code. Some tools your content editors will love include:
Drag-and-drop page editing experience gives users the ability to update their own content and make layout changes.
Nearly 60,000 plugins to choose from to extend your website's functionality, and Evolving Web will help you figure out which ones to pick.
Easy integration with third-party tools like Zapier, PayPal, Constant Contact, Mailchimp, and Google Analytics.
Support for long-term security upgrades.
Posts, videos and other social media content can be easily embedded into the WordPress editor without any code; just paste the link and WordPress does the rest.
The media library allows you to easily manage, edit, and embed images and video content into your webpages
Image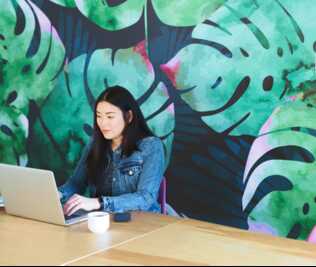 See What We Can Build With WordPress
York University
Evolving Web created four new WordPress websites for York University's Faculty of Health that are more visual, engaging, and consistent with the other York undergraduate program websites. Visual improvements include:
Embedded videos about the programs to increase user engagement

Updated colour palette that adheres to York's brand guidelines

More imagery on the homepage, landing pages, and key internal pages, creating a more engaging, streamlined experience

Prominent "Discover" and "Apply Now" links and contact information, providing readily-available next steps for potential students
Journeys by Van Dyke
Evolving Web created a fresh brand identity for Journeys by Van Dyke's renowned travel agency, redesigning and rebuilding the website from the ground up using WordPress. Key features of the new website include:
A new identity, look and feel for the website that is accessible and enhances the user experience 

Tools for site managers to easily customize, re-order, and restructure pages

High resolution images and videos, optimized across all devices so that the website loads as quickly as possible

A mobile-first, responsive design, so that the website can be browsed on any device, regardless of screen resolution
of the Web Uses WordPress
New Registered WordPress Domains Every 6 Months
Is WordPress Right For You?
We recommend WordPress to our clients when there is a small and simple content model, when there is less need for complex third-party recommendations, or for smaller teams that want to manage their website in-house using a friendly interface. The WordPress ecosystem has developed third-party plugins for events, forms, and much more that can help to create a website quickly and easily. At Evolving Web, we'll work with you to determine if WordPress is the best solution for your needs.
Image