We at Evolving Web had plenty to write about in 2021. From technical tutorials about Drupal 9 to articles about accessibility and inclusion, we aimed to deliver relevant information and useful insights to the developers, content strategists, designers, marketers, and technologists who follow us.
If you missed some of it, we'll save you some time and walk you through Evolving Web's ten most-read articles from 2021, from #10 to #1!
More than a module, Taxonomy in Drupal is key in helping users make sense of content. It lets you assign labels to whatever you publish, driving the search experience, content recommendations, and dynamic content aggregation into lists and landing pages.
This post looks at the different ways you can leverage taxonomy within a Drupal website and presents some best practices that help you build a more useful framework of terms and vocabularies.
Drupal 8 end of life was a big topic in 2021. Evolving Web's co-founder Suzanne Dergacheva set up this list of frequently asked questions to help site owners understand the impact on their website and how to plan for Drupal 9.
---
👨‍💻 Need assistance with upgrading to Drupal 9? Get in touch with us!
---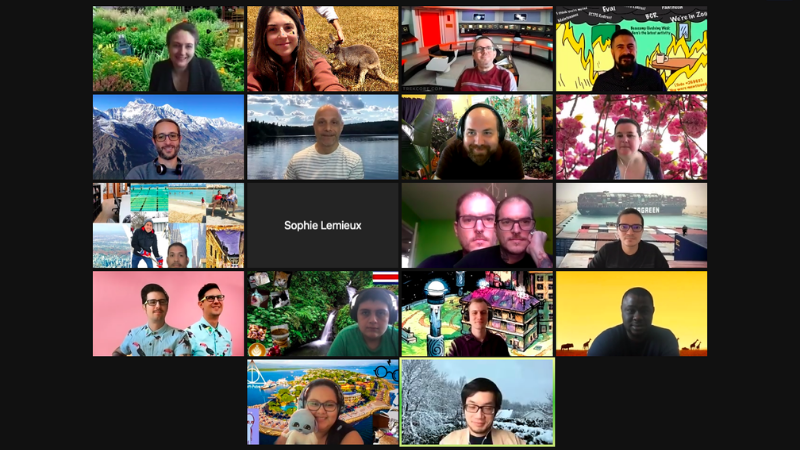 Evolving Web's Growth Marketing Manager Andrea Cohen wrote this article a few months after joining us. She wanted to give our readers a glimpse into what it's like to be in the Evolving Web team and the forces that drive the agency forward.
She discusses Evolving Web's cool work atmosphere, collaborative culture, big-name clients, and multicultural quality, which really makes us proud. ✊
If you're just getting started with using Drupal in your web content work, this article is for you. It guides you through tips and insights broken down into five key themes—Drupal basics, accessibility, UX, information architecture, and SEO—to navigate Drupal more easily and improve your content strategy.
---
👩‍💻 Join our Drupal training for Content Editors and Digital Marketers!
---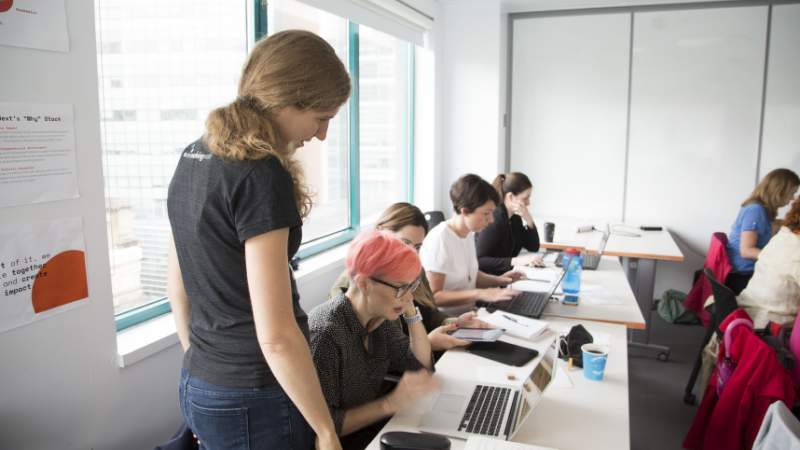 In 2021, many initiatives and projects emerged within the Drupal community to make it more inclusive and diverse. Suzanne Dergacheva wrote this article about Promote Drupal, Discover Drupal and the Drupal Diversity and Inclusion Camp and their impact on the Drupal ecosystem.
Evolving Web's UI engineer Firat Ikiler is one of our leading experts on accessible design. His background as a designer and front-end developer allows him to review the accessibility of a website holistically. This article is based on a video chat we had with Firat, in which he discussed his background, his achievements with Evolving Web and his vision about what building web accessibility is about.
---
💻Want to learn more? Download our ebook about building accessibility with Drupal!
---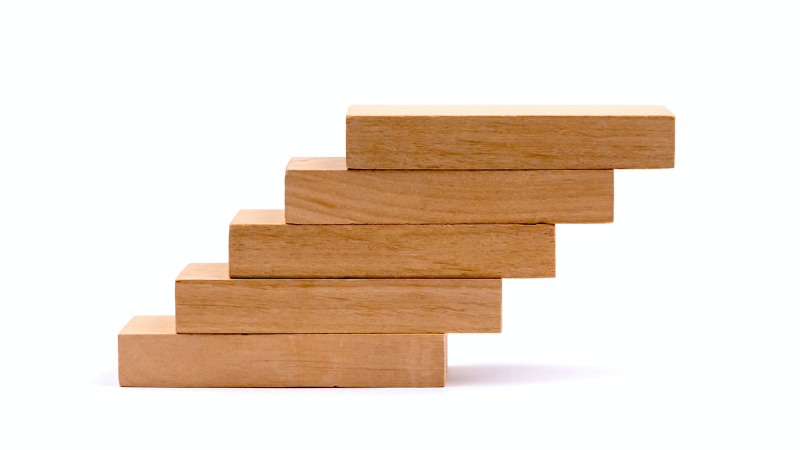 Here, we set up a round-up of must-have Drupal modules based on the input of the whole Evolving Web team. This list provides you with a few staples that can benefit any Drupal project. And if you don't see your favourite Drupal 9 module in this list, you can leave a comment in the post, so you have a chance to see it featured in our 2022 version of the article!
WordPress and Drupal are two of the world's most popular open-source content management systems. However, when it comes to choosing one over the other, digital strategists should take the time to understand what pros and cons each CMS presents to its ultimate users—the content editors.
This blog post presents the critical differences between Drupal and WordPress from a content editor's perspective. It compares the administrative interface, taxonomy and content types, media handling, multilingual capabilities, content workflows, and more.
Accessibility was one of our main topics in 2021, rightfully so. It comes hand in hand with inclusion, since building accessible experiences is about making it easier for everyone to engage in online conversations. And since those conversations take place more and more on social media, it's our job as digital communicators to make social media more accessible and inclusive. In this article, Suzanne Dergacheva presents you with some best practices for creating accessible social media content.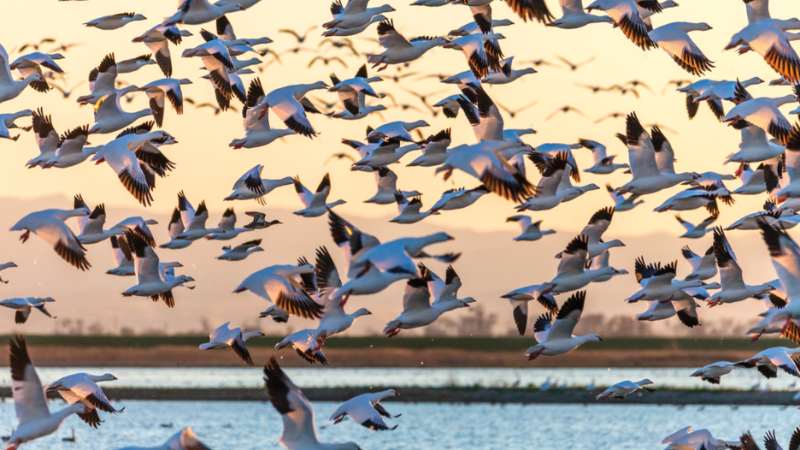 As Drupal 7 reaches end of life in 2022, it's no surprise that one of our top articles in 2021 was about migrating to Drupal 9.
This blog post is the first part of a series about Drupal migrations, and it provides you with a detailed guide on how to import basic data to your new Drupal 9 website from a CSV source. As the whole series it belongs to, this article can be a huge help to developers looking for assistance to migrate content efficiently.
---
👩‍💻 Need support to migrate your website to Drupal 9? Download our D9 migration eBook now!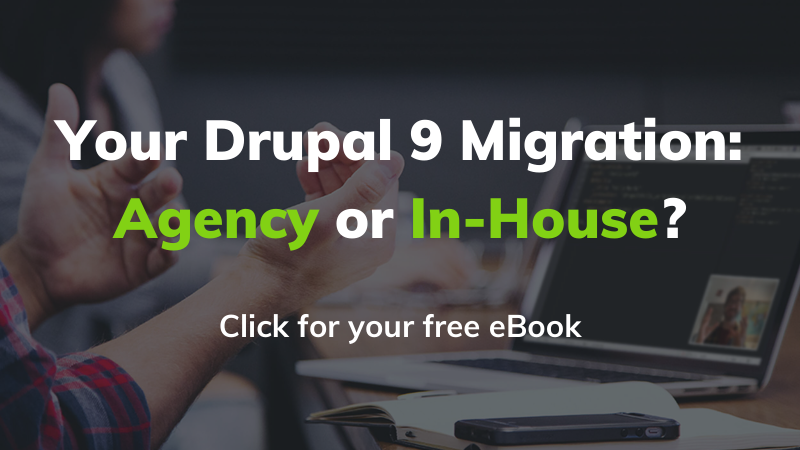 ---