Releasing quality content is still the end goal of organizations, but as digital assets start to pile up and fly across your design, marketing, and content teams, how will you know when it's time to adopt DAM (Digital Asset Management) as your source of truth for rich media over your standard Drupal Media Library?
I'll walk you through the key differences between Drupal Media Library and Acquia DAM (Widen) to help you make the right call for your content management, organization, and publishing workflows. 
See also: "Managing your Content Smarter (Not Harder) with DAM" 
Acquia DAM by Widen 
The Digital Asset Management (DAM) platform is designed to manage a brand's vital assets throughout the content lifecycle. 
Acquired by Acquia in 2021, the Widen DAM product was one of the pioneers of DAM technology. Now known as Acquia DAM, it serves as a central hub and primary source of truth that facilitates the efficient management, organization, and distribution of digital assets with speed, intention, and control.
When asked what DAM does most effectively for day-to-day content and branding workflows, Nathan Holmes (Sr. Product Marketing Manager at Widen) attests to the impact of implementing DAM for your media-rich content: 
 "There's a lot of questions when it comes to working with creative files. Where is it? Do we have the rights to use it? What audience is this for? DAM is designed to answer these and many other questions for our teams."
Drupal Media Library 
Drupal Media Library is a module in the Drupal content management system that provides a central repository for storing and managing media assets such as images, videos, and audio files.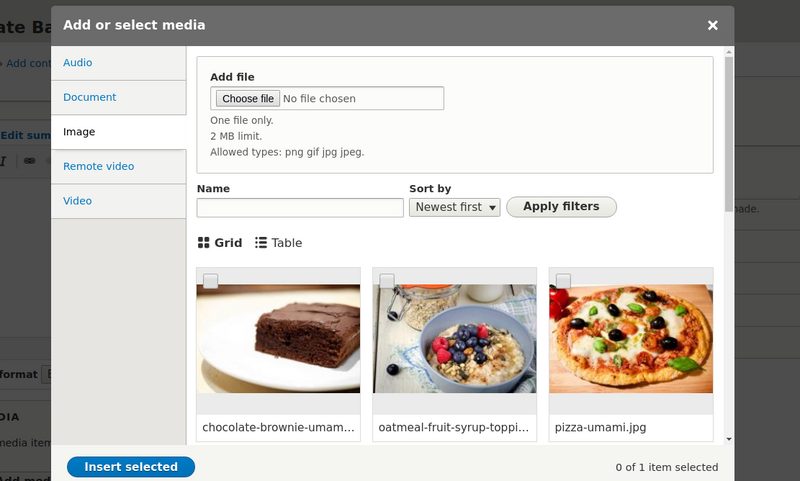 Image Source: Drupal.org
It provides an easy-to-use interface for selecting and inserting media assets into content, as well as basic editing functions. It also integrates with other media management tools for added flexibility and customization.
Why DAM and Drupal Make Sense Together
If you're using Drupal as your CMS and Content Editor, then you're already halfway to using Acquia DAM since it's such an easy integration. 
Acquia DAM makes integrating assets into your Drupal web pages seamless, ensuring that multiple teams have access to the same assets from a centralized location. Goodbye to those back-and-forth messages in search for the correct file. 
Here's what you can do with Acquia DAM + Drupal: 
Search and select assets from DAM in the Drupal WYSIWYG editor
Position and align images from DAM through embed codes
Track and manage which assets are being used where across your Drupal site(s)
Configure and govern granular permissions to manage access to assets in Drupal
Save storage space in Drupal by storing your assets as media entity references linked back to DAM
Support requirements for SEO, site responsiveness, and accessibility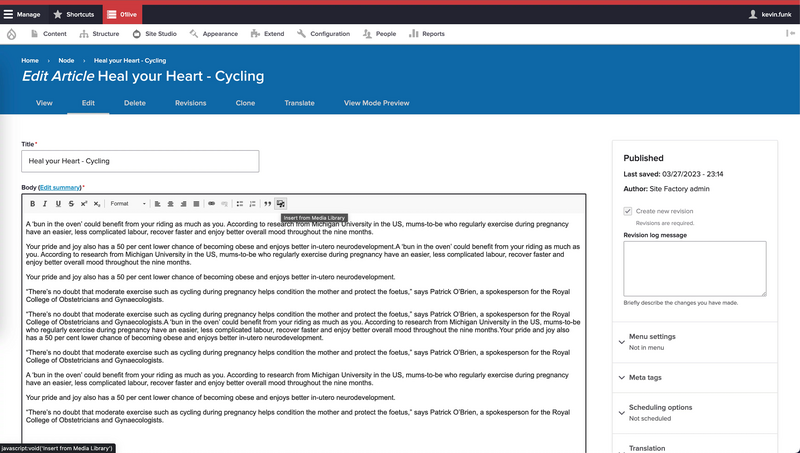 What the DAM module looks like in the WYSIWYG Editor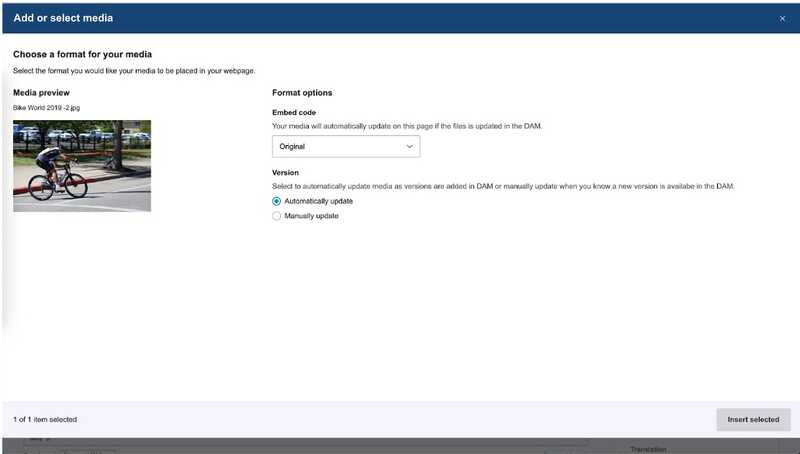 Formatting an image in the DAM module for Drupal's WYSIWYG Editor 
To DAM or Not To DAM? 
Let's start off with what kinds of questions we need to ask ourselves when considering whether to stick with Drupal Media Library or integrate DAM into your workflow. 
1. How many people need access to your assets? 
Depending on how granular you need to get, combined with the number of assets you're dealing with, DAM can make sense, especially if you have longer workflows and multiple types of roles, from asset creators and approvers to content publishers. 
Acquia DAM can accommodate even the most fine-grained permissions. Via the Admin settings, you can assign specific permissions for adding, editing, and managing categories, metadata, and more within an intuitive interface. 
You can also provide access to users inside or outside of your organization via Portals, sharing selected assets with consultants, branding agencies or any other collaborators with a link, an access code, or a user login for added security. 
With clear channels of collaboration and full control over permissions, outside collaborators could even upload project files and final versions to an asset group for easy access and governance.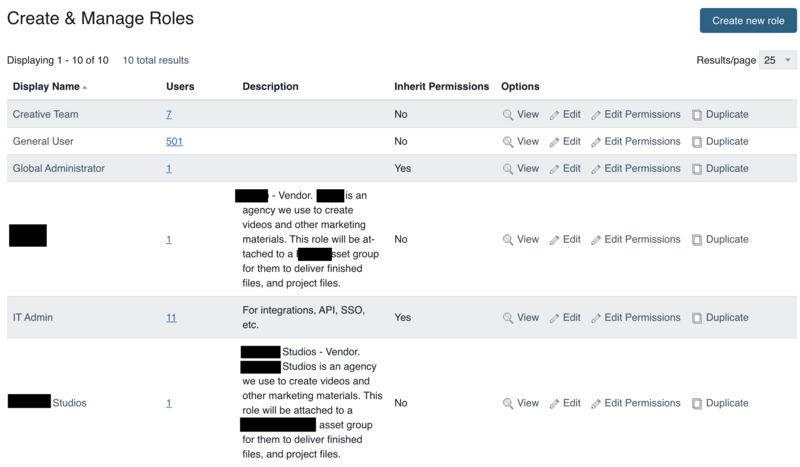 Creating & managing user roles with associated permissions in Acquia DAM's administration panel
2. How fast do you need transformation? 
If your teams are regularly publishing assets to multiple platforms, from social media channels to print campaigns, you're probably spending more time converting, resizing and testing your assets for quality. 
With Acquia DAM, you can convert assets on the fly by selecting from a number of predefined formats (for example, Facebook, Instagram or Twitter) as well as defining your own dimensions. Drupal can do some of that, but expect to rely on additional contributed models via source plugins, as these extra formats are not part of the Drupal core.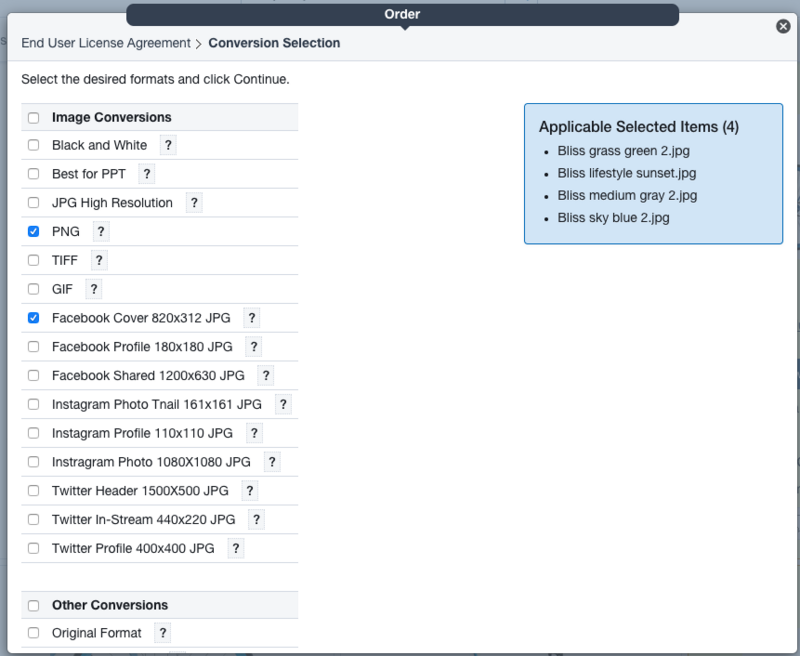 Conversion Formats for assets in DAM to maximize usability across platforms 
Source: Widen Community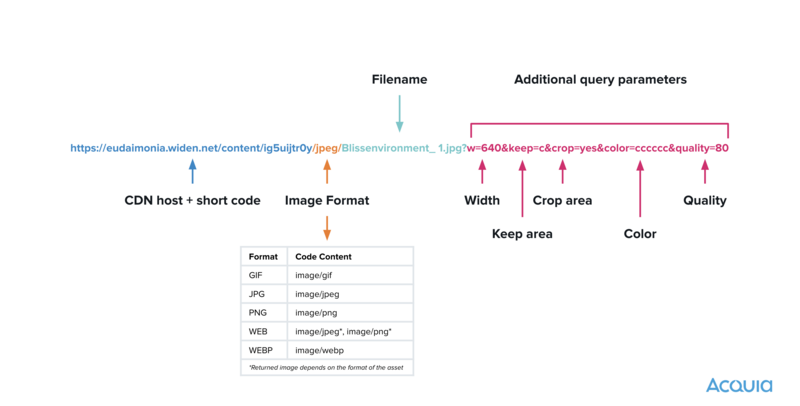 Dynamic embed codes in DAM for programming tasks such as changing file formats, adjusting the size, setting the crop ratio and background colour.
3. Do you know how your assets are being governed across departments? 
If you've ever hit "Publish", only to realize that your content contained an out of date asset, you'll know the importance of strong version control. We've all been there!
Version Control is built into Acquia DAM, and includes the option to either store multiple versions of assets, ensuring the most recent one is available for use, or to simply replace assets with the same file name to avoid conflicts or the infamous naming conventions "color-logo-DO-NOT-USE". 
Even better, by allowing you to select which users can view versions, you can prevent content mixups and ensure that your publishing team only has access to approved or finalized assets, saving everyone time and headaches.
Furthermore, DAM administrators can also monitor asset use to gain valuable insights on the number of views, plays, average time watched, and geolocation data (among others).
"When your goal is to craft better content and campaigns, DAM is better to understand and measure the value, impact and engagement of individual assets to drive data-informed decisions."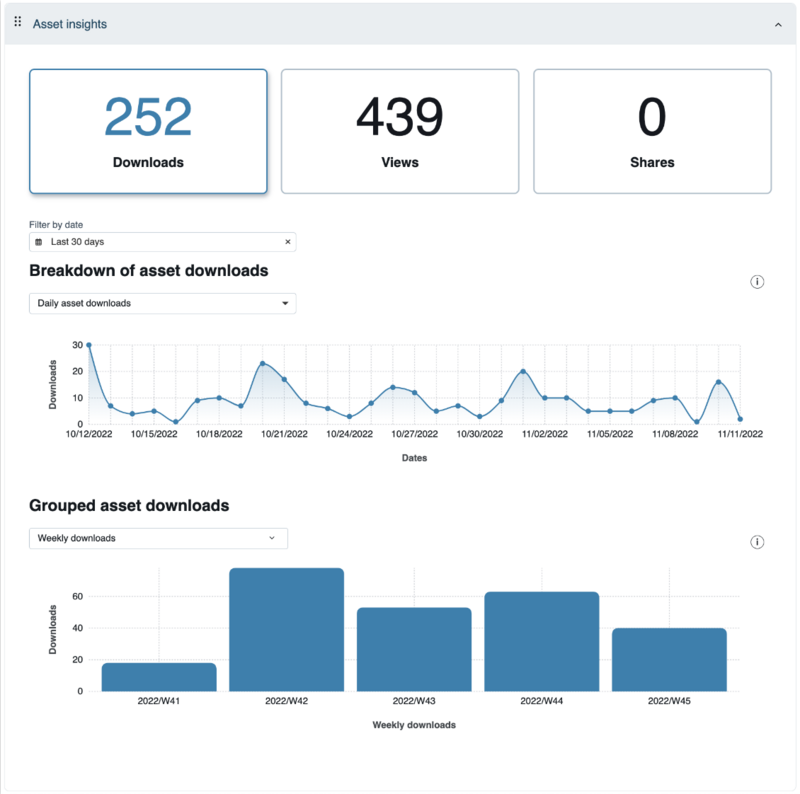 Real-time asset insights within DAM 
4. Is your storage busting at the seams? 
Depending on the volume of assets you're managing, storage costs and performance times can become an issue when you're relying solely on Drupal's Media Library. 
Because Acquia DAM relies on embed codes in Drupal, serving them through a content delivery network (CDN), you can reduce storage space - not only for assets, but for all associated metadata, versions and accompanying information. 
Embed codes mean that there is no additional storage space required in Drupal, and you can benefit from the full suite of DAM functionalities available in Acquia's product.
If you find yourself weighing your options for whether to just pay for more storage space or invest in DAM, consider some of the ways that DAM helps cut down on storage costs: 
It reduces duplicate asset storage costs by helping you identify duplicate files and store the highest resolution version, and transform as needed.
It enables a centralized repository of accessible assets across your organization rather than duplicating storage in shared servers. That way you're only investing in one storage location within the DAM system. 
Acquia DAM's storage costs are competitive with what's out there since they prioritize the value of the system versus high volume of assets and storage 
The Flexibility of Drupal, the Power of DAM
Whether DAM is the right call right now or in the future, the good news is that the benefits of leveraging Drupal's scalability and flexibility as an open source technology include its seamless compatibility with the power and control of Acquia DAM (Widen). 
Making the call between using Drupal Media Library or switching to Acquia DAM boils down to the needs of your organization and just how much content needs to be managed, organized, and governed across your content teams.
Ready to know more? We're here to help.