On October 14, 2020, Google introduced the new Google Analytics (dubbed V4).
Even though the App + Web property was introduced in Beta in 2019, most marketers were still using the universal Analytics and will need to adapt to this major update.
In this article (the first in a series), we'll get you up to speed on three major changes in Google Analytics V4:
We'll also guide you through the latest must-have features you should start using today.
Sessions evolve, Users become the central metric
Sessions were introduced 6 years ago in a major update from the Analytics UI. At that time, Google decided to stop using the Visits metric, while a Session was redefined as a "group of user interactions".
Sessions have evolved in Google Analytics V4, and they're likely to carry less weight in reporting and insights moving forward. We'll get to why that is in a bit.
Introducing Engaged Sessions
In this update, Google also made segmentation easier with the introduction of Engaged sessions.
How is an engaged session different from a regular session?
Previously, single-page sessions were counted automatically as a bounce. A user could scroll down to the bottom of the page and spend several minutes reading an article, and their session would still be considered a bounce. This skewed bounce rate data quite a bit.
Engaged sessions are "the number of sessions that lasted longer than 10 seconds, or had a conversion event, or had 2 or more screen or page views."
In other words, Engaged sessions will help you obtain a much more accurate bounce rate that better reflects how your visitors interact with your content.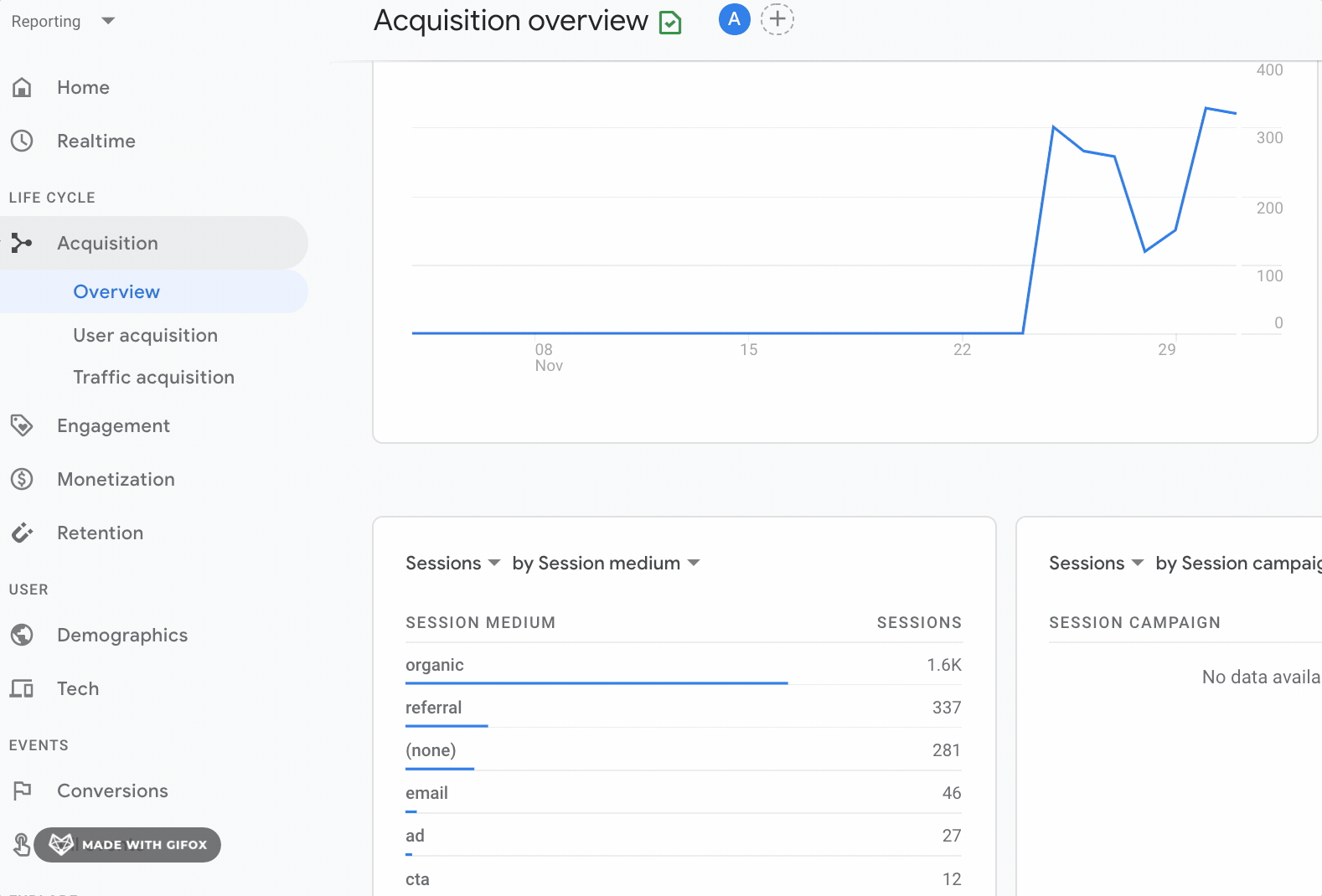 Users as reference metric
A majority of marketers and agencies have long used Sessions as a reference metric. This, however, no longer holds up with Google Analytics' new configuration, which combines traffic data from both apps and web properties in order to unify user journey information.
---
📖 Read next: Understanding Core Web Vitals
---
So what should the next go-to metric be? The likely answer is Users.
Why? Well, many of the recent changes to Google Analytics have focused on shifting from device-centric reporting to a more accurate and valuable customer-centric approach. For example:
With this update, Google Analytics tracks users across devices and unifies the user journey to provide a more comprehensive overview of visitor behaviour.
There's also deeper audience integration for Google Ads—and audiences are made of users.
Data accuracy in a cross-device world
There were previously several platforms to track different data streams: Google Analytics for Apps, Firebase, and Google Analytics for Firebase. Thanks to Google Analytics 4, all those data sources (website and mobile apps) are now centralized in a new unified platform.
New Events-based model
Gathering data from a mobile app and a website on the same platform is tricky, as the data sets are completely different. To make better cross-device reporting a reality, Google Analytics needed to step away from standard familiar metrics such as page views.
This was achieved by rethinking data collection around a new unifying system: Events.
An event can be anything. If you want to track page views, then you can use an event.
When you create a new property, Analytics will suggest basic premade events that are relevant to your marketing insights and reporting needs.
(Note that page views cannot be unchecked, as "This event is collected automatically. You cannot turn off collection.")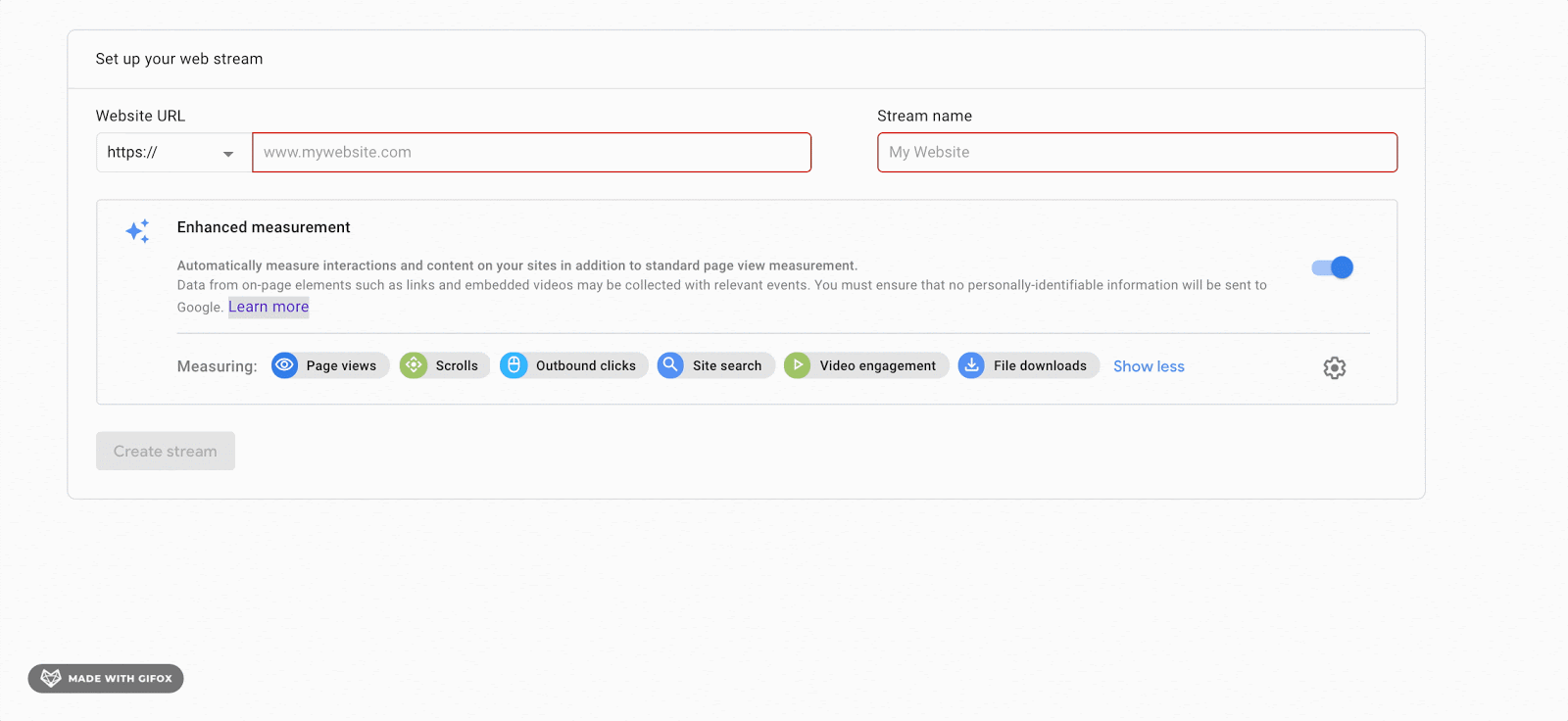 Smarter user-centric reporting
With all the data collection systems revolutionized, Google had to adapt its reporting system.
Remember, an Event can now be anything. Therefore, standardized, one-size-fits-all reporting is no more—customization is now the name of the game. 
---
📖 Read next: How to turn events into goals in Google Analytics
---
Analysis hub
In Google Analytics V4, the Analysis hub is where you'll build your reports and funnels, analyze traffic, create cohorts, and gain better insights into your website traffic as a whole.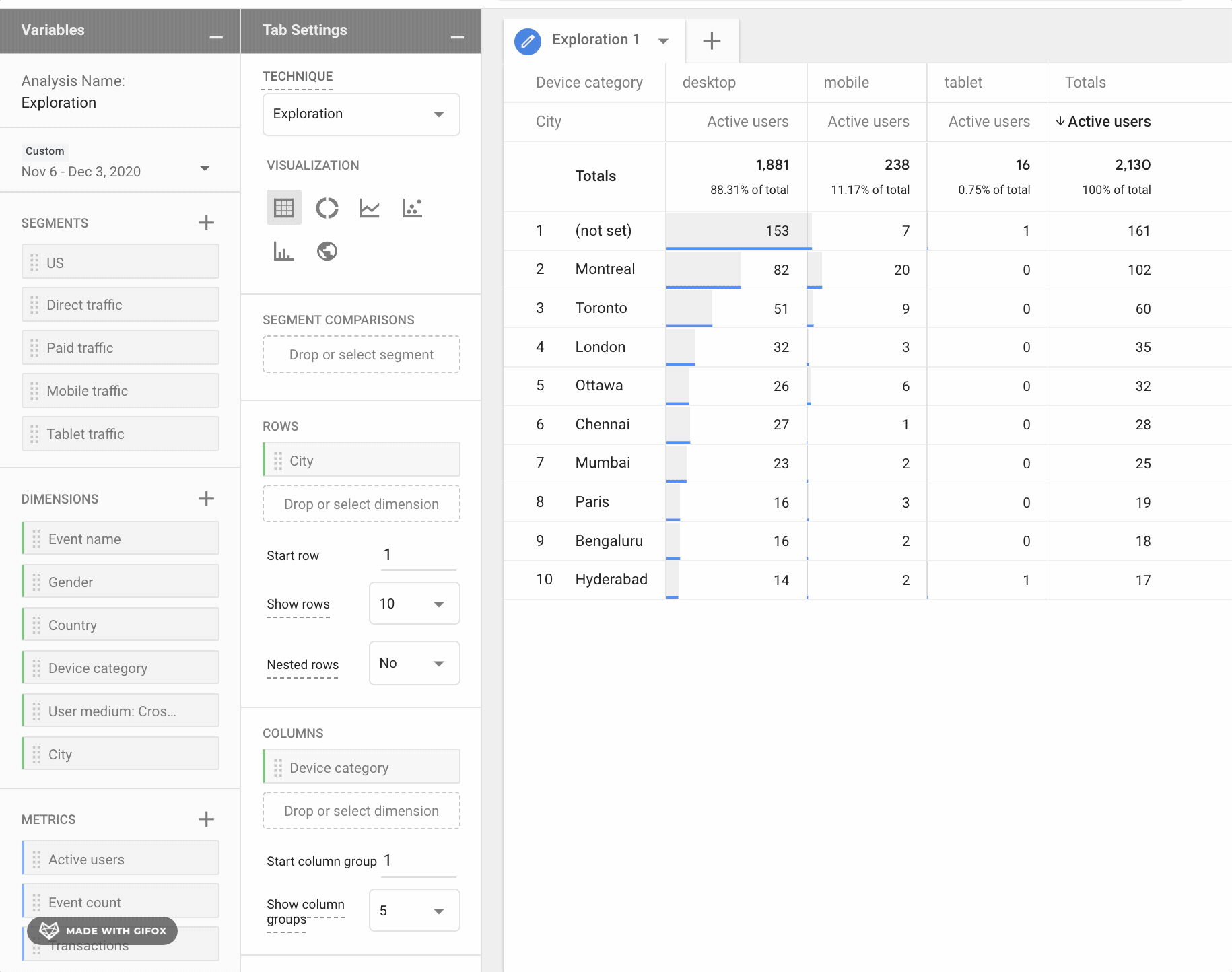 Keeping with the general shift to greater customer-centricity, the new reporting interface has been designed to segment many aspects of the user journey.

Consent mode
The introduction of Consent mode should help advertisers align with data regulation legislation such as GDPR. From Google:
Consent mode (beta) allows you to adjust how your Google tags behave based on the consent status of your users. You can indicate whether consent has been granted for Analytics and Ads cookies.
This should allow businesses to help users with their data deletion requests.
What's next for Google Analytics?
Fully accurate cross-device support is a digital marketer's dream. Now that it's finally available in the new version of Google Analytics, marketers will need to adapt their approach accordingly and start getting used to the changes involved.
Getting ready for a digital world without 3rd party cookies also requires dramatic changes—if this is not an immediate revolution, it will inevitably become one over time.
We'll explore the new platform in more detail in upcoming posts dedicated to Google Analytics V4.
Meanwhile, check out these other articles, or leave a comment below to tell us what topics we should cover next!