Designing and building an effective public sector or municipal website is a complex process. While private sector websites can be geared toward serving the most lucrative customer, well-designed government websites must meet the varied needs of all citizens who come to it for help.
Key Features of Successful Public Sector Websites
With that in mind, we've created a list of six qualities we believe efficient government websites should include. These are the standards we build to and evaluate our work against.
User-centric architecture: Content is organized based on user needs and into customized pathways for each audience group 
Search-centric: Search is centred so users can quickly find the content they need
Accessibility: Websites need to be WCAG AA and AAA compliant to ensure users of all backgrounds and abilities have access to the content
Multilingual: Content is produced in every official language in both copy and interface
Inclusive design: Websites should be representative of, and speak to, all citizens
Security and privacy: Security and privacy of users are prioritized to create a worry-free experience
Choosing the Right Platform
Choosing the best Content Management System (CMS) for your public sector website is a key step in any website redesign project. We often choose to use Drupal, an open-source CMS, as it offers the flexibility needed to keep pace with the rapidly changing digital landscape. Rather than being an artifact put on display behind glass on launch day, Drupal allows your website to easily evolve and grow as the needs of citizens change and new technologies and services are made available.
Find out if Drupal is the right choice for your website
Top Picks From Our Team
We recently had our team share some of the best municipal websites and best public sector websites they've encountered to help you see what the best government website design looks like in action.
Alberta Municipalities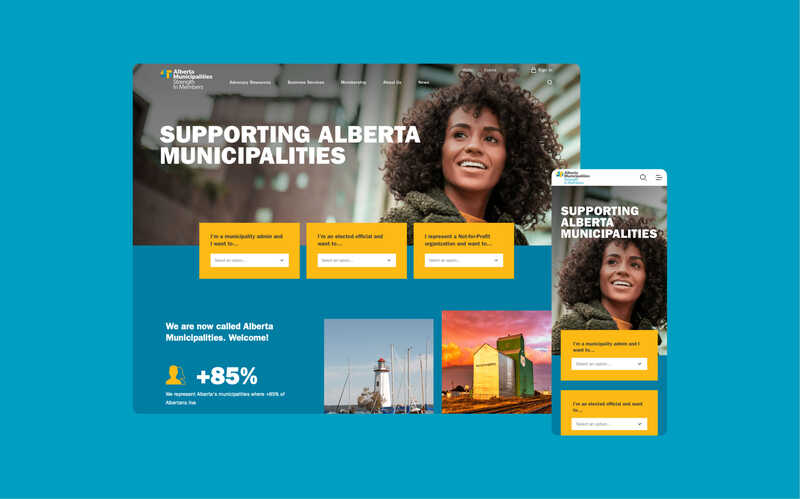 Representing the municipalities home to 85%+ of Alberta's population, Alberta Municipalities advocate for solutions to municipal issues and provide services to communities. Its streamlined user experience and bold visual design let it go head-to-head with the best municipal websites out there.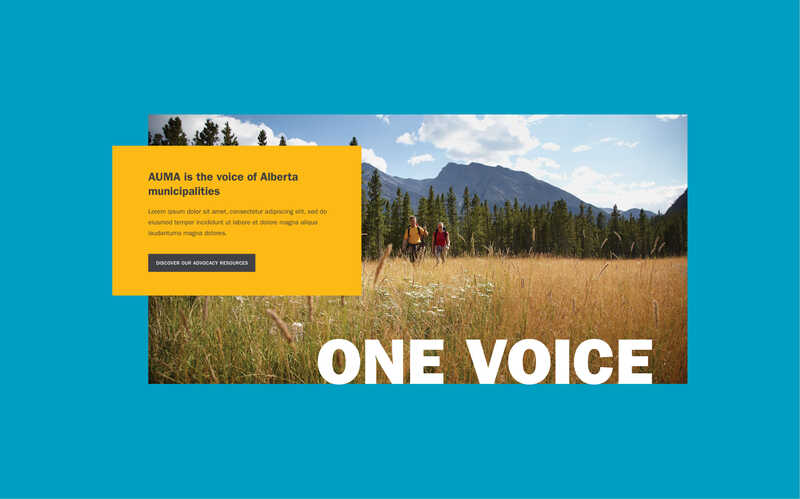 The homepage immediately lets users choose from three different pathways into the site: citizens, elected officials, and not-for-profit organizations. Each option uses an action-inspiring "I want to" statement and then a dropdown menu with the most popular tasks users want to complete. A prominent search feature lets users quickly search for information by keyword and the entire site is WCAG AAA compliant for the best accessibility for users with disabilities.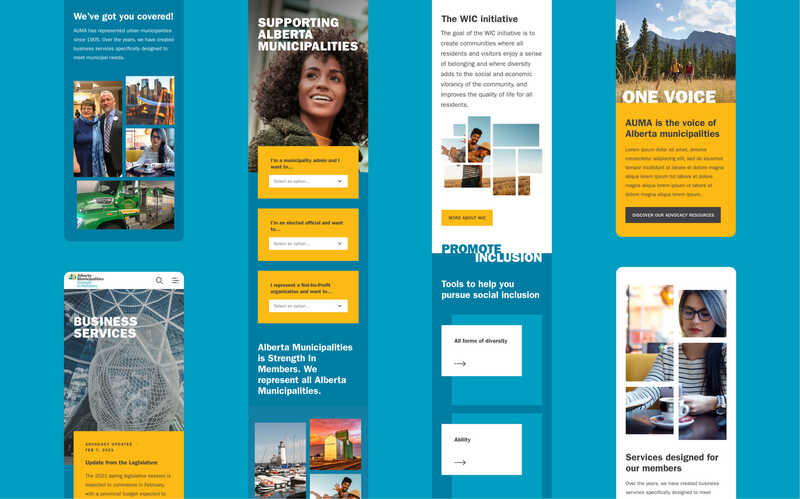 Saint Paul, Minnesota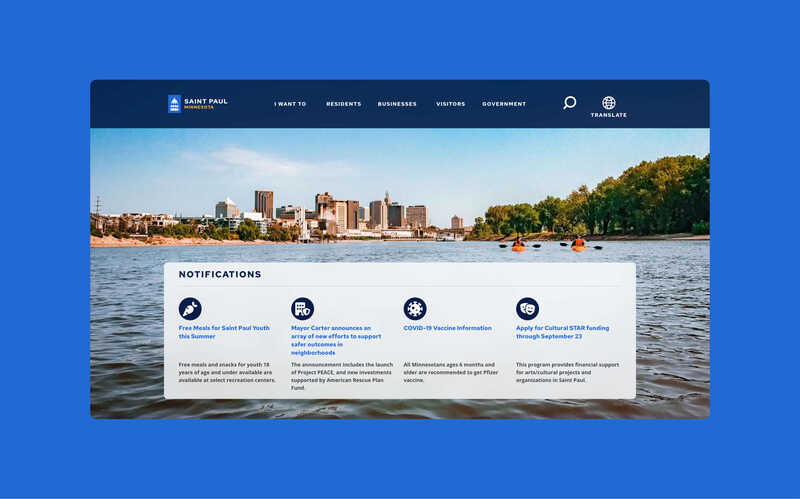 The state capital of Minnesota, the city of Saint Paul is home to more than 300,000 residents. Its municipal website has to balance the needs of distinct user groups looking for information as diverse as business award nominations to mortgage foreclosure help to registering for swimming lessons.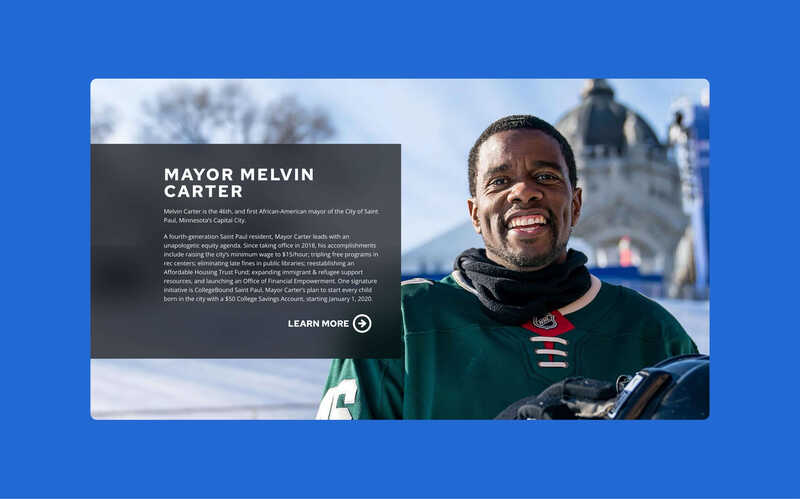 The website includes a prominent "I want to" dropdown at the top of the page, making taking action clear and easy. It also separates out the pathways for residents, businesses, and visitors. A very prominent search button at the top of each page offers up a list of popular topics to help users get started. New and timely content is highlighted in an expandable Notifications tab at the centre of the homepage. While Google Translate is the only way to access the entire site in languages other than English, key content on the website (such as emergency housing information) is provided in various languages reflective of the city's demographics.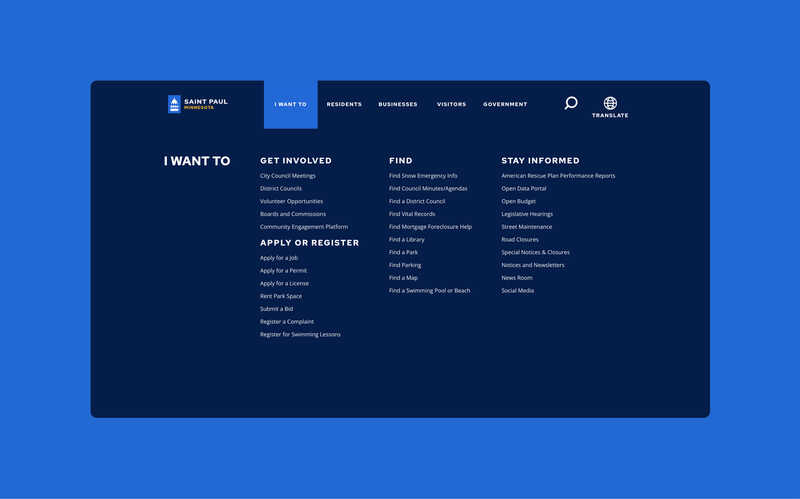 Bonjour Quebec
Bonjour Quebec is the tourism website for the province of Quebec. Quebec is Canada's second most populous province and maintains a culture distinct from its neighbouring provinces due to its history and heavily Francophone population.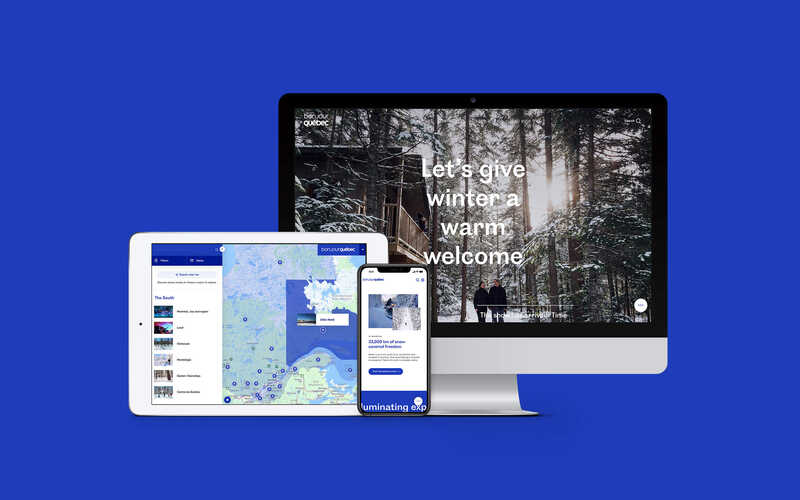 When the Bonjour Quebec website needed a redesign, Evolving Web was tapped to improve the user experience to highlight the vast array of things to do and places to see in the province. The redesigned site needed to help visitors with their vacation planning, surfacing the right content at the right time in their planning cycle through search and discovery.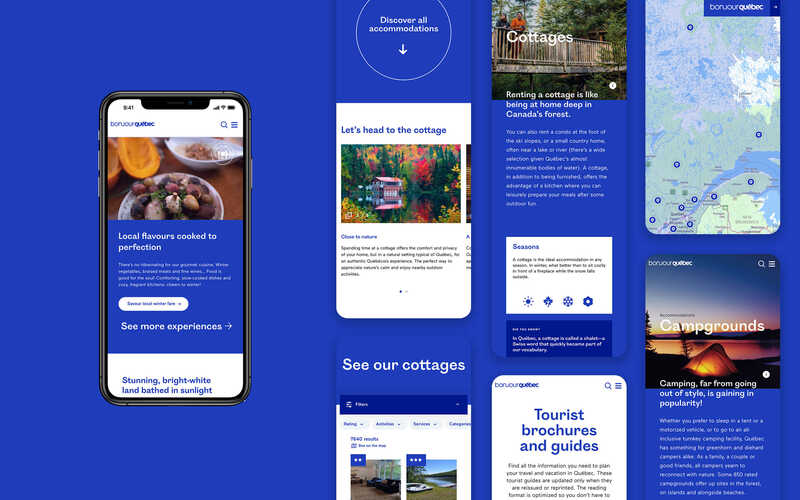 We're particularly proud of the drag-and-drop itinerary planner and customizable mapping capabilities - technically complex functionalities on the back end that are incredibly user friendly on the front end.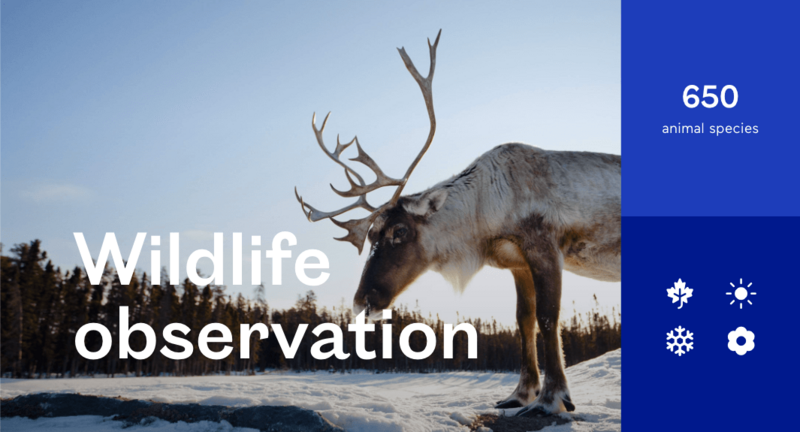 The Best Public Sector Websites
NASA Earth Sciences Applied Sciences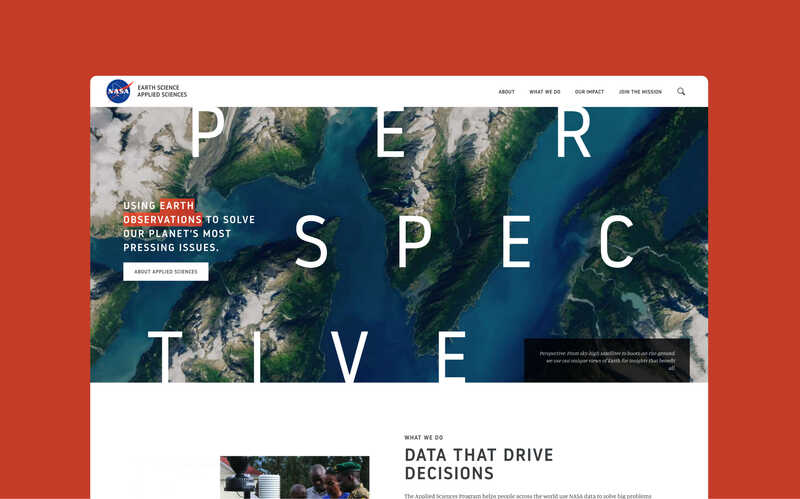 Part of NASA's Earth Science Division, NASA Earth Sciences Applied Sciences (ESAS) develops and operates NASA's Earth-observing satellites and uses the information they collect to better understand earth and its interconnected systems.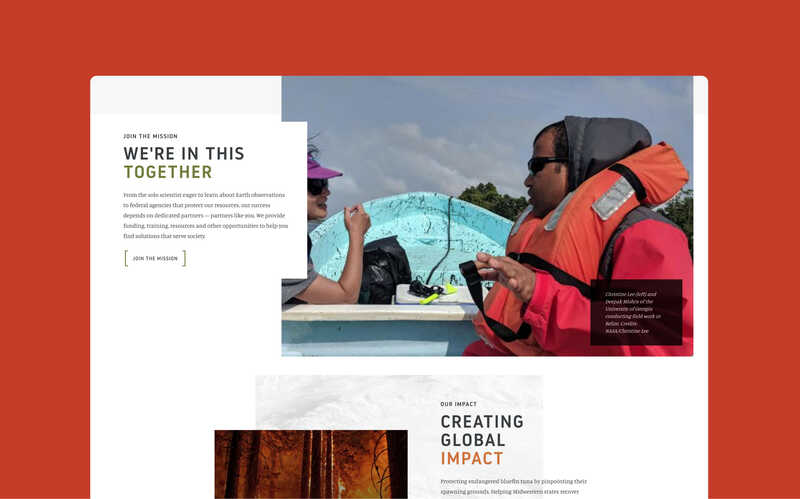 The NASA Earth Sciences Applied Sciences website focuses on the real-world impact their work makes, explaining in layman's terms the scientific and highly technical work of their scientists. While the website can be text-heavy, the copy is given plenty of room to breathe through generous amounts of white space and photos from NASA satellites feature as banner images on many pages.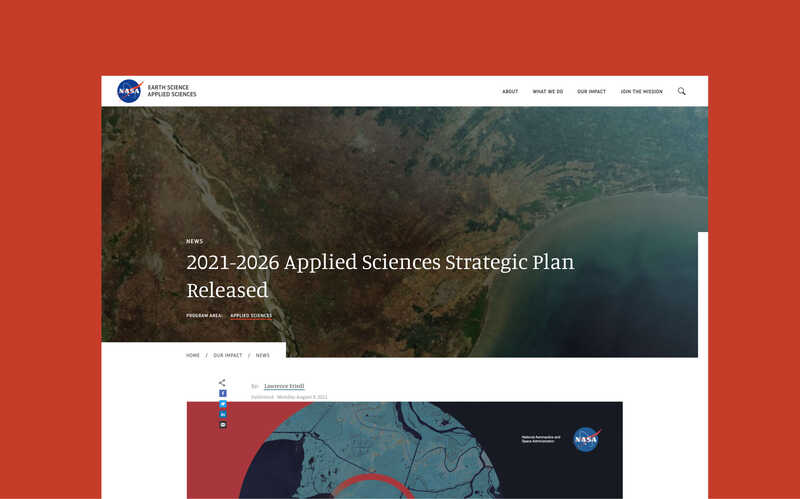 Canada Foundation for Innovation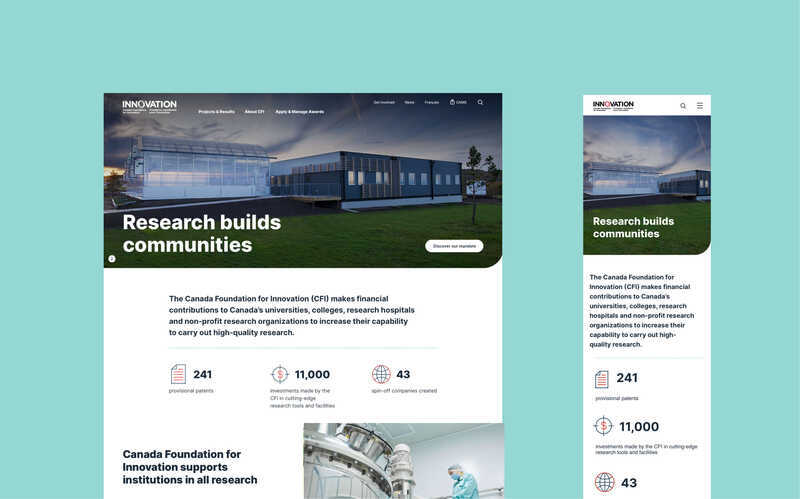 The Canada Foundation for Innovation is a non-profit corporation that invests in research infrastructure at universities, hospitals, and other institutions across the country. They wanted a new website to celebrate their 25th anniversary, and Evolving Web came on board to deliver.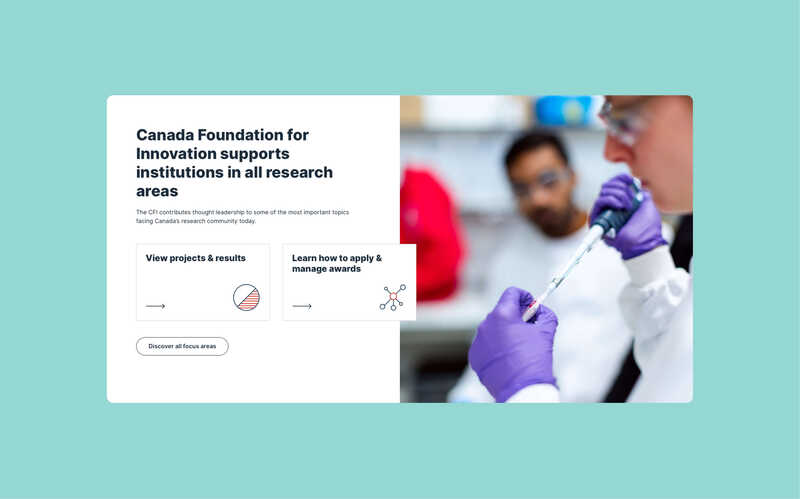 We built them a clean, bilingual website in line with technological and accessibility best practices. Content is neatly divided into three sections at the top level, making it easy for users to find, apply for, and manage awards, as well as learn about the CFI and the work they've funded.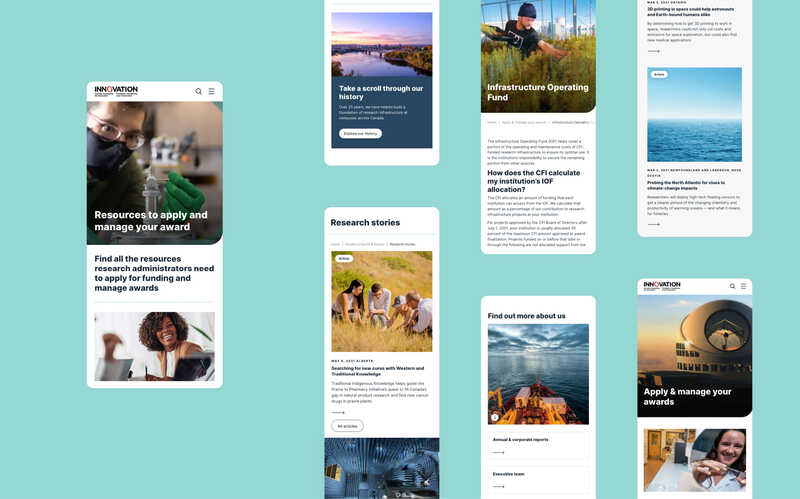 Conclusion
Balancing the needs and goals of the vast array of users for government and public sector websites can be daunting, but prioritizing the user experience and an inclusive design that focuses on search, accessibility, privacy, and multilingualism will set you on the right path.