The purpose of this redesign was, first and foremost, to improve the end-user experience to better showcase the province's wealth of tourism opportunities. Moreover, it aimed at providing useful tools to help visitors get the most out of their trip, surfacing relevant, up-to-date information at the right time. This aspect would optimize content search and discovery, which was also a priority.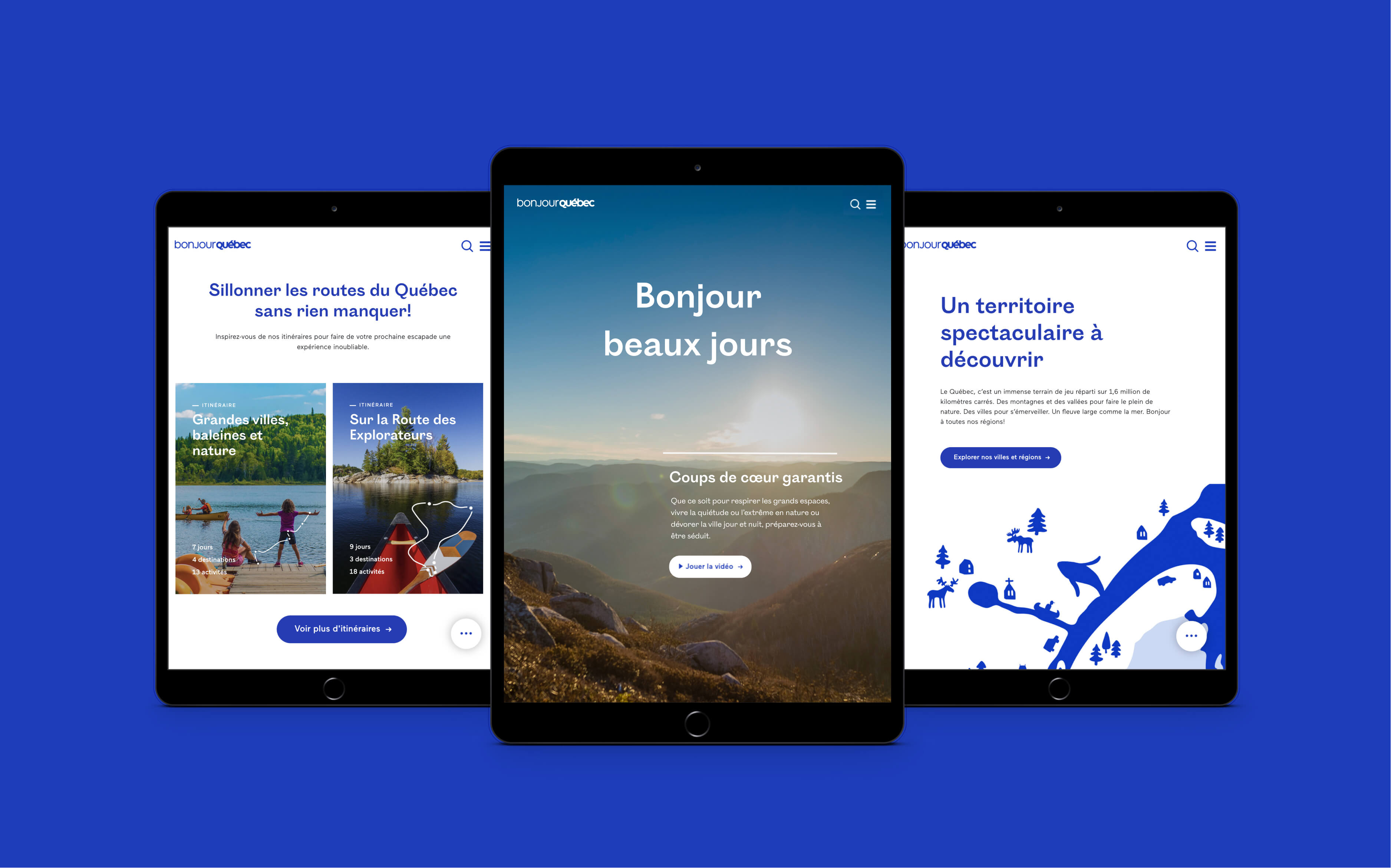 With the emergence of a global pandemic and its ensuing travel restrictions, the BonjourQuébec.com platform has become even more vital for the province's tourism providers. Restaurateurs, entertainment venues, tour operators and hospitality establishments need a strong, unified digital presence that enables them to connect with new, often more local audiences in innovative ways.
Redesigning the Bonjour Québec website had its share of intricacies, including:
A highly complex information architecture comprising more than 30 distinct content types
Content editors required a great deal of flexibility for data entry 
The cutting-edge visual design of the site, created by partner agency LG2, introduced a host of development complexities
A large number of animations presented significant challenges on the accessibility front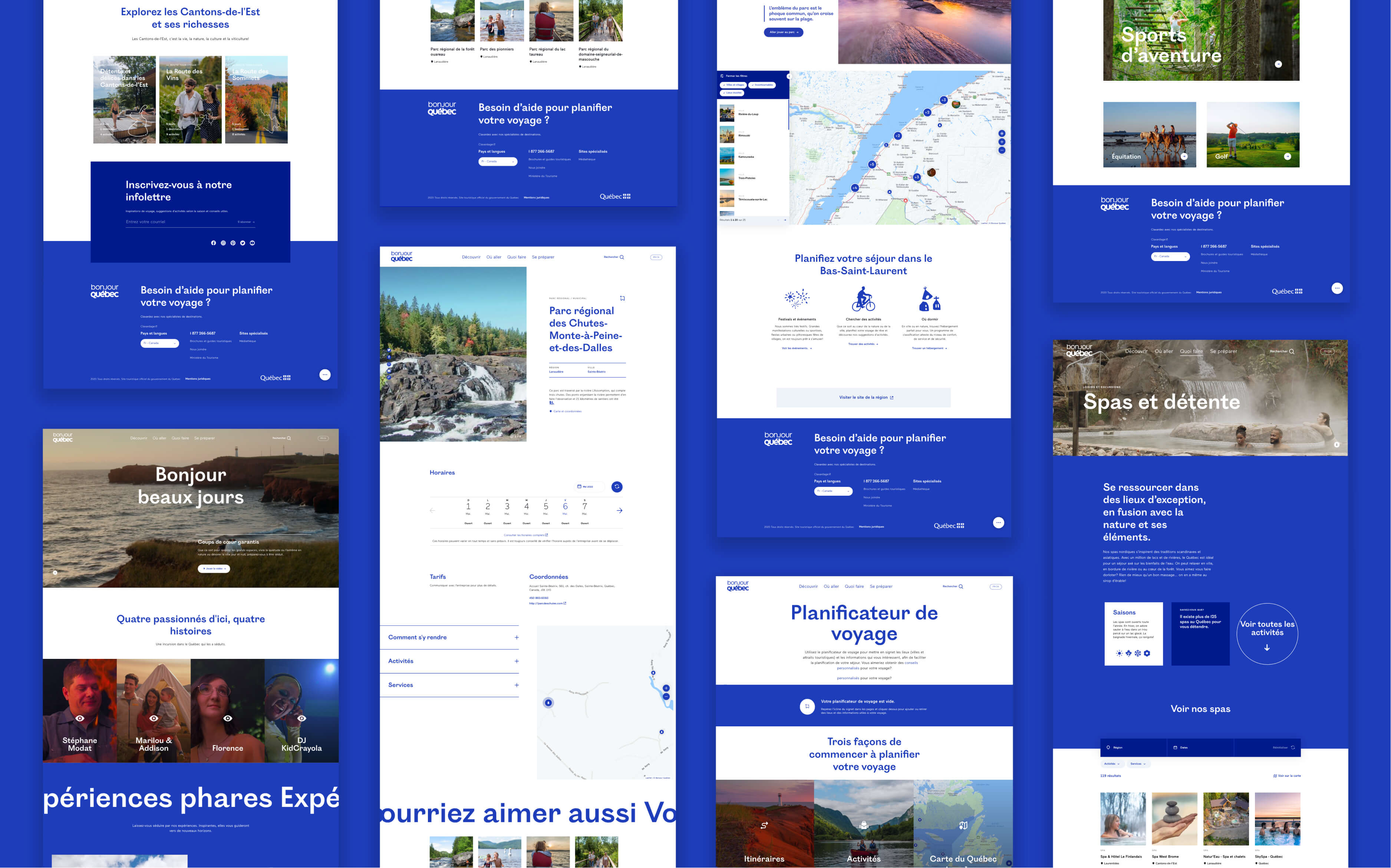 Evolving Web held a dual role in this large-scale project. In addition to leading the development work and migrating the original site from Drupal 7 to Drupal 8, we performed extensive functional analysis for key features such as the interactive trip planner.
Key features of the completed site include:
Custom, fully searchable interactive map system integrating data from numerous sources
Powerful custom search engine 
An interactive trip planner that offers powerful features to the public, including a drag-and-drop itinerary builder, custom calendars, and personalized maps
Full multilingual capabilities, including a complex fallback system that ensures relevant results even when an exact translation is unavailable 
Audience-based content prioritization showcases different activities and establishments to different visitors according to relevant market data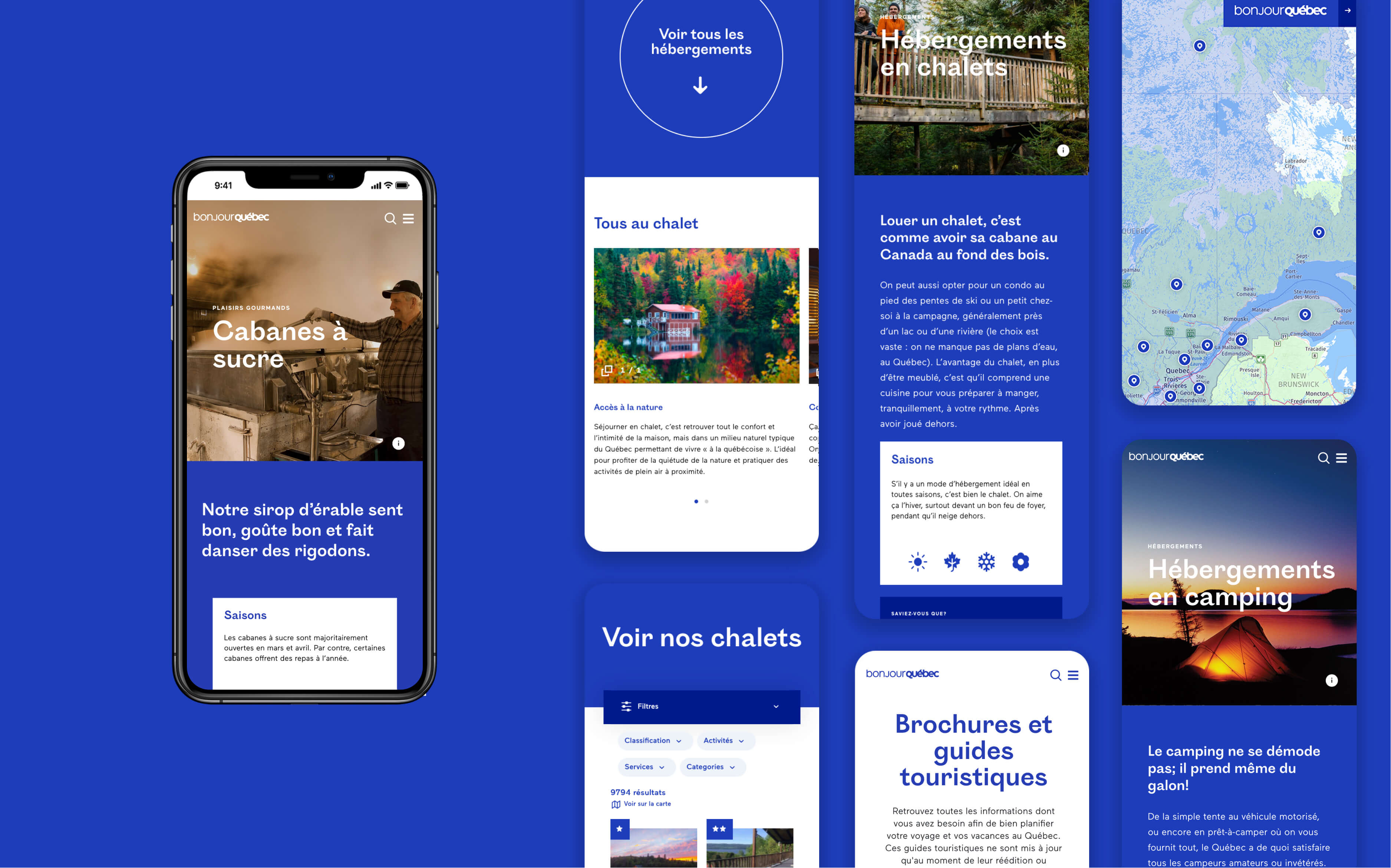 Drupal is the perfect fit for this type of large-scale, complex platform, which needs to be able to pull data from a broad range of sources and transmit it in real-time. Its drag-and-drop content editing interface gives Tourism Quebec staff the ability to create, publish, and edit content quickly and easily, despite the site containing more than 30 different content types. Drupal's superior handling of translated content was another clear fit for the platform, which targets a multilingual audience from around the world.
Find out more about why we use Drupal.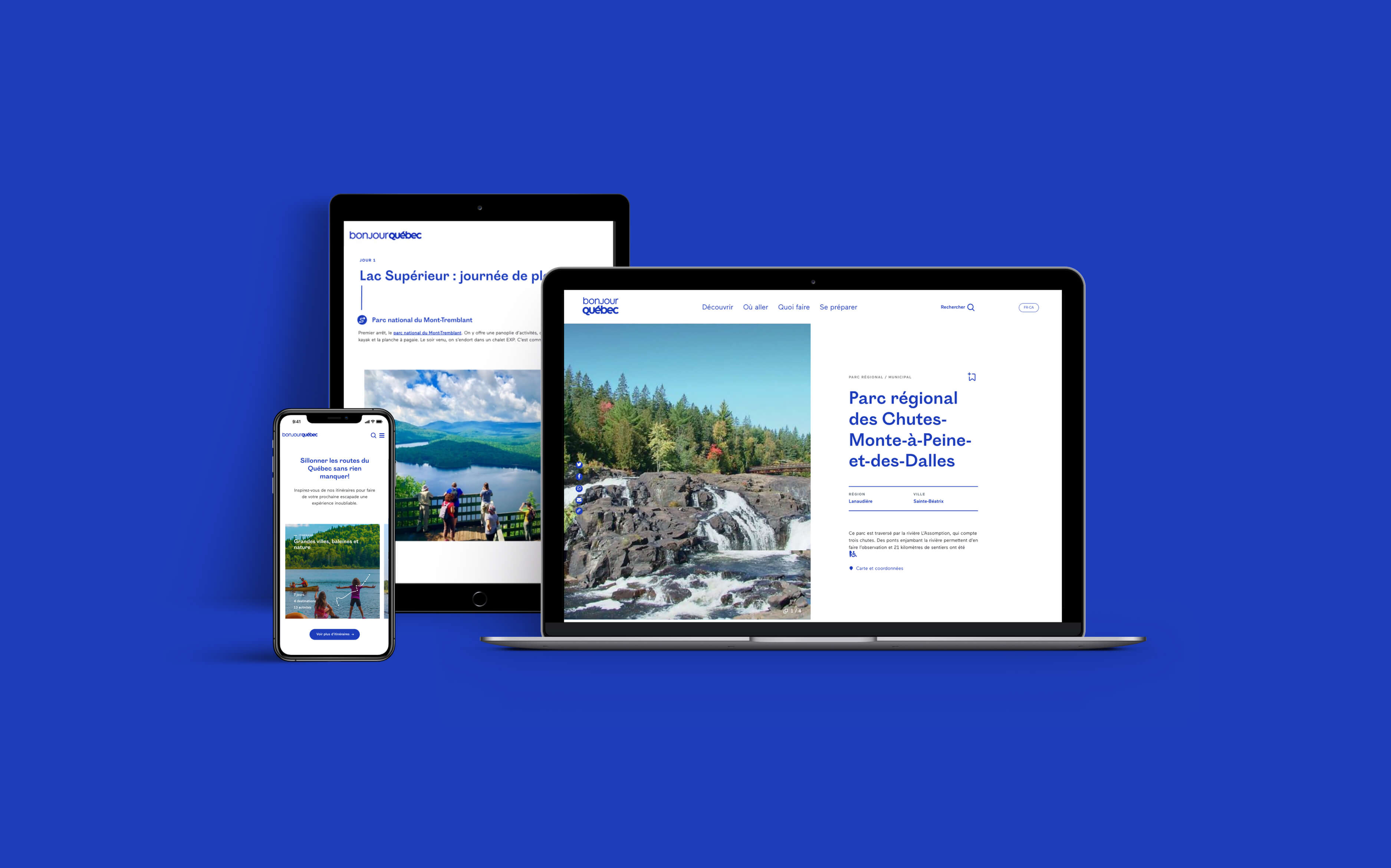 The final website shines a bright light on the diversity of Quebec's tourism landscape and makes finding and discovering relevant, practical information easy—and enjoyable—for end users. It has the ability to deliver contextually relevant content to visitors of all types, from residents looking for their next day trip to international travellers in search of adventure (or leisure) in the province. The platform allows users to interact with the content via features such as fully customizable mapping and a drag-and-drop itinerary planner, which were designed for maximum user-friendliness despite their underlying technical complexity. 
For Tourism Quebec and its partner associations, the ability to aggregate and serve data from such a large number of sources ensures the accuracy and timeliness of all content. Content editors now have tools that allow them to publish a wide variety of content according to their needs without requiring technical assistance.