At Evolving Web, we're committed to sharing our expertise and insights so that you can remain productive while working remotely.
Here are some things you can consider doing—and examples of how we've been doing them—to help your clients, your teams, and your community.
Jump to: 
Adapt Your Offering
If you haven't had the chance to yet, take some time with your team to reflect upon the different ways in which the current global situation has affected your clients' needs.
If you're a clothing retailer who's gone from having a physical storefront to selling 100% online, have you thought about updating your exchange policy to accommodate shoppers who'd rather try before they buy, but can't anymore? If you're a healthcare provider, have you considered adding remote options to your list of resources?
More likely than not, whether you do business with the Fortune 500 crowd or directly with consumers, your audience's needs and priorities have shifted due to the current context. Be sure to adapt what you have to offer—and the messaging you use to promote it—accordingly.
At Evolving Web, we design and develop large-scale web projects, and had to rethink the ways we do business in order to accommodate these changing times. Since the COVID-19 crisis began, we helped two organizations go through major digital transformations despite the scope of the launch having been significantly impacted by the virus.
Sollio Cooperative Group Digital Rebranding
One example is our recent digital rebranding of Sollio Cooperative Group—originally named La Coop Fédérée—a major leader in the Canadian agriculture industry with 50 cooperatives, 3 divisions, and more than 122,000 members.
The Evolving Web team helped the Group digitally adapt its new Sollio branding across desktop, tablet, and mobile channels, enabling a seamless online experience for its corporate and intranet users.
We migrated Sollio's intranet onto Drupal and introduced features to improve collaboration and user management, such as personalized homepages, a publication scheduler, the ability to comment on internal events, and improved global search. These improvements make daily workflows more productive (especially as teams are forced to work remotely) and allow Sollio to pursue the development of agribusiness practices and the improvement of global well-being with greater clarity and ease.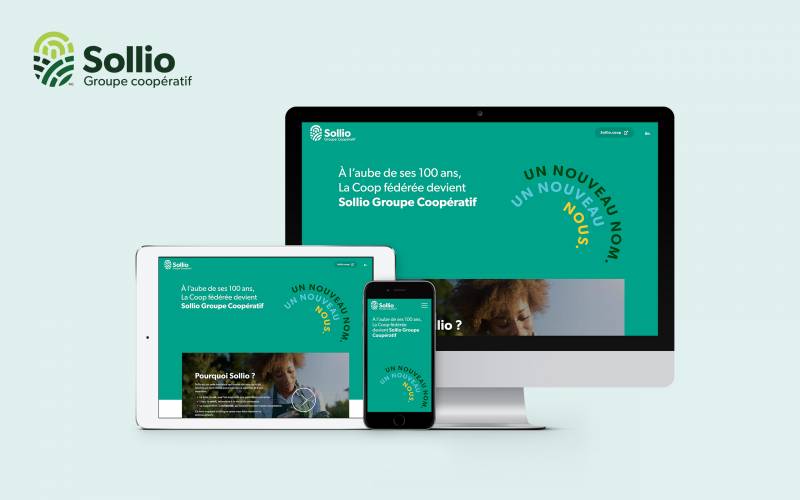 Pierre Elliott Trudeau Foundation Rebranding
Another project we completed recently despite the lockdown situation was reimagining the Pierre Elliott Trudeau Foundation's digital presence. By redesigning their site from A to Z, we helped the Foundation attract more members that align with its mission thanks to a more modern and intuitive UI design and well-constructed information architecture.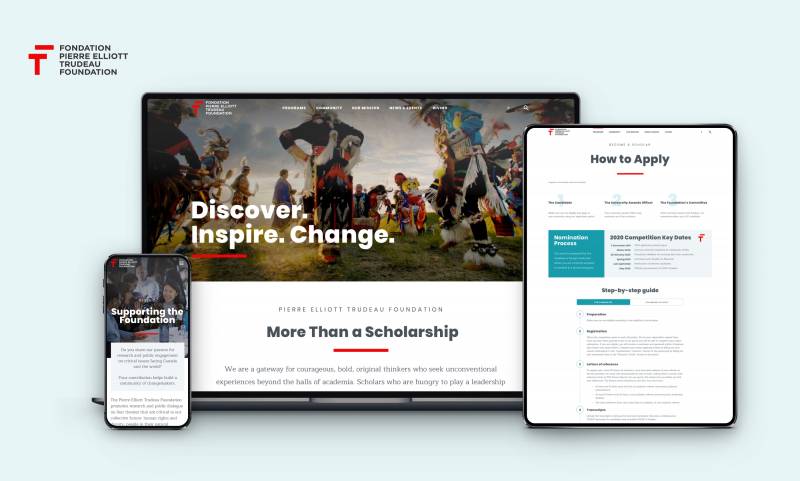 Give Back to the Community
Helping your community will benefit your business well beyond the initial PR boost. No matter how you choose to give back, do it sincerely, and your audience will remember for a long time. It'll also make you feel great!
At Evolving Web, we've made some commitments to give back to the Drupal community:

We've seen incredibly positive results by our actions, and encourage you to assist in any way they can. Every gesture, small or large, makes a difference.
Produce Useful Content
Stay connected with your clients and community by publishing content that your audiences will find useful while working remotely. To inspire you, here are a few examples of what we've been putting out during lockdown: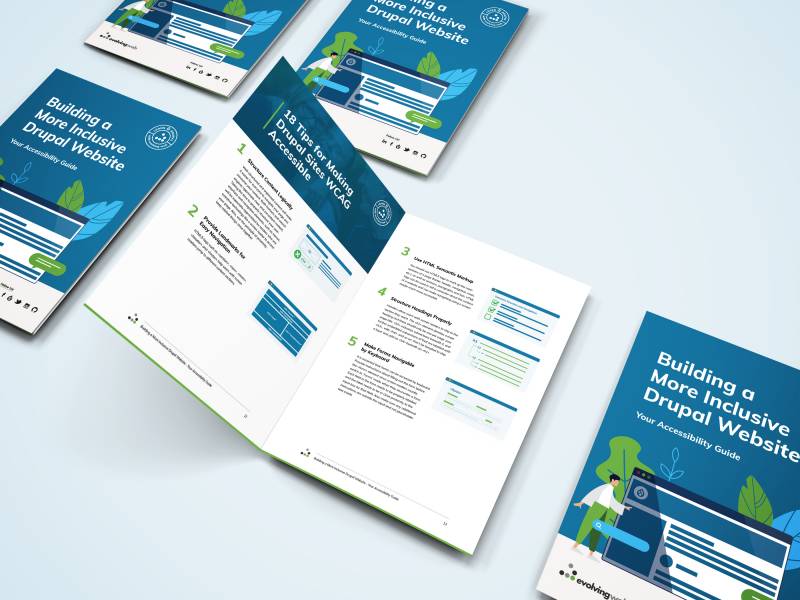 Rethink Your Workflow
Here's how you can help your own business thrive as a remote organization. Remember, adapting takes time. Let this guide act as a blueprint and use it to build a process that gradually meets all your needs—a process that's unique to your organization.
Process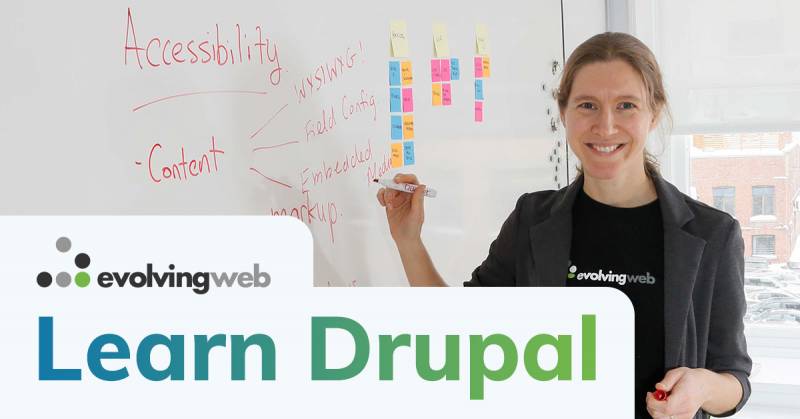 Communication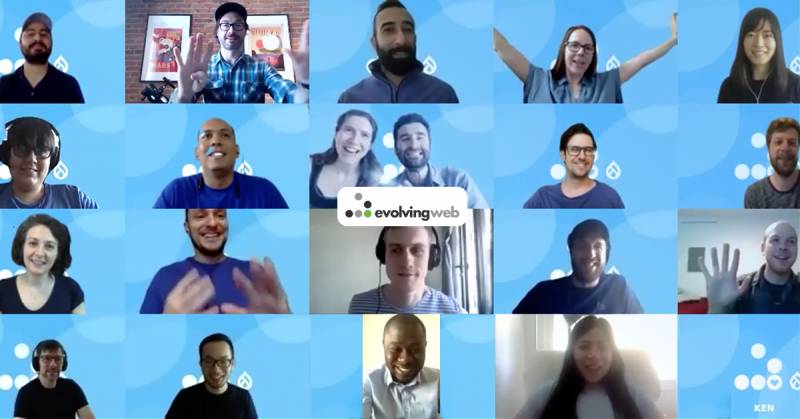 Psychology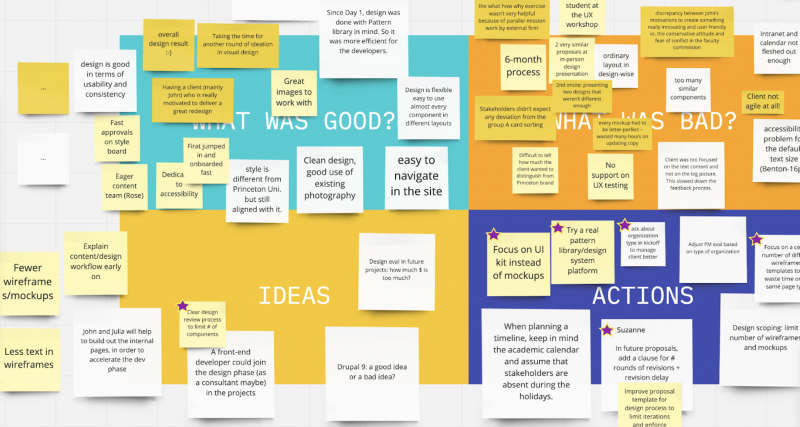 Reimagining Ways of Working
We continue to deliver work seamlessly for our clients and remain optimistic about the future. We conducted meetings that would normally be face-to-face virtually. Instead of cancelling events or training sessions, we moved them online. And we didn't work in isolation. We collaborated and brainstormed over virtual sessions. In fact, it's during challenging times that organizations get stronger!
We hope you find these ideas useful. If you have any specific challenges you would like to discuss, please get in touch. We would be more than happy to assist.