Sollio Cooperative Group
Evolving Web helped Sollio Cooperative Group digitally adapt its new brand identity and migrate its intranet to Drupal. Sollio is one of the world's biggest agricultural cooperatives and the only nationwide Canadian agricultural cooperative. Our design team worked in collaboration with K72 to adapt the new Sollio brand across its main corporate website and intranet, and delivered an improved user interface design. By moving its intranet from SharePoint to Drupal, we gave Sollio's employees better access to information and resources relevant to their needs and transformed the intranet into a tool that promotes connection and productivity. 
Image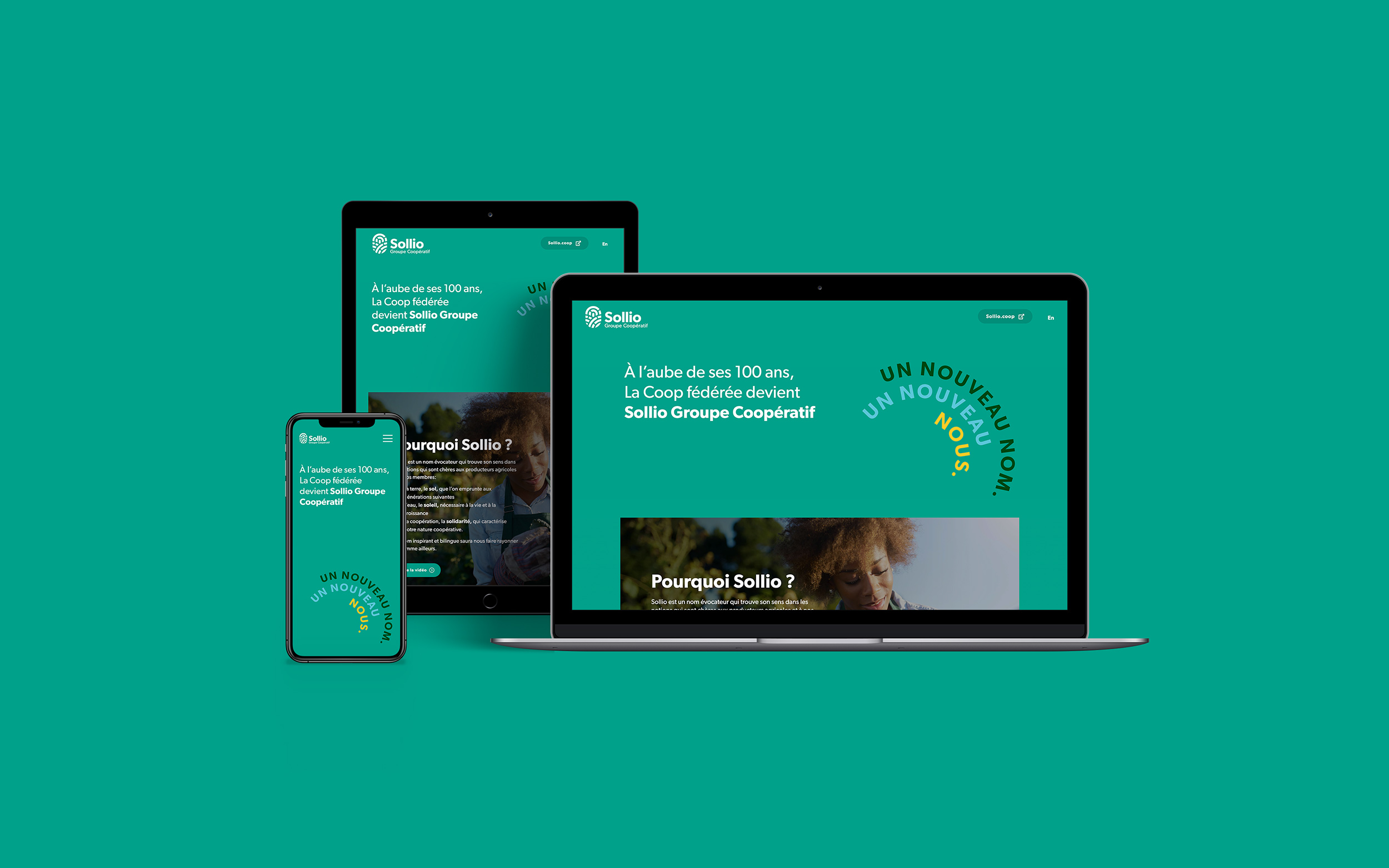 Sollio Cooperative Group, formerly known as La Coop Fédérée, is a major leader in the Canadian agriculture industry. Founded in 1922, the cooperative group represents more than 122,000 farmer and consumer members across Canada, employs over 15,000 people, and has sales of $7.2 billion (2019). It is a key driver of growth and innovation in the agriculture and agri-food industry.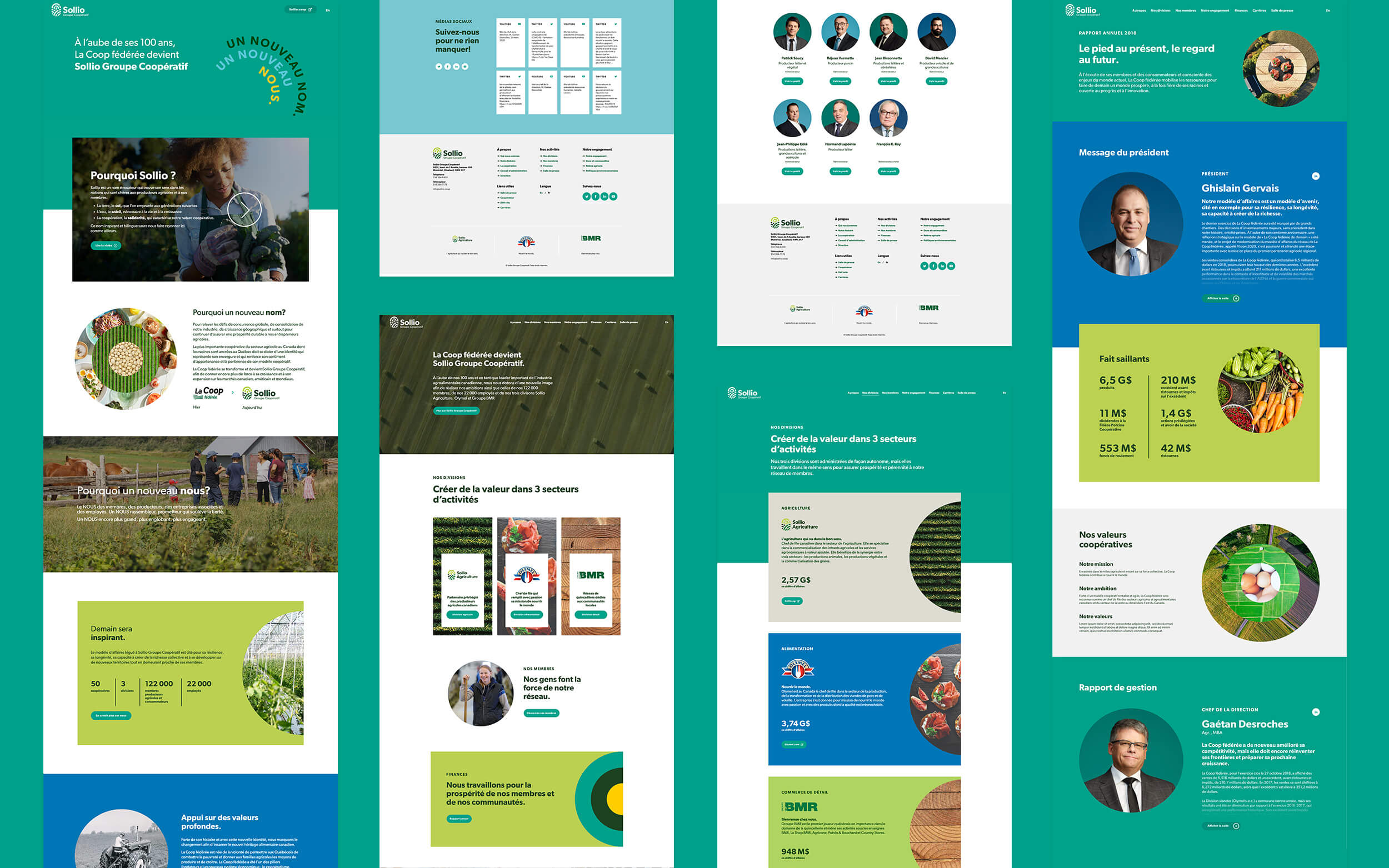 La Coop Fédérée rebranded as Sollio Cooperative Group to better support their cooperatives and strengthen their identity as an organization that values sustainability, growth and collaboration. Evolving Web's first mandate was to digitally adapt the new Sollio branding, which included converting these branding elements into digital formats that could be used to build a unified user experience.
Our second mandate was to improve the intranet and increase its adoption rate. The existing intranet, built on SharePoint, was unable to handle the daily needs of Sollio's many departments. The content architecture was disorganized and the user interface was difficult to use. We needed to move the intranet to Drupal, improve the content structure, and add additional functionalities to better serve its users.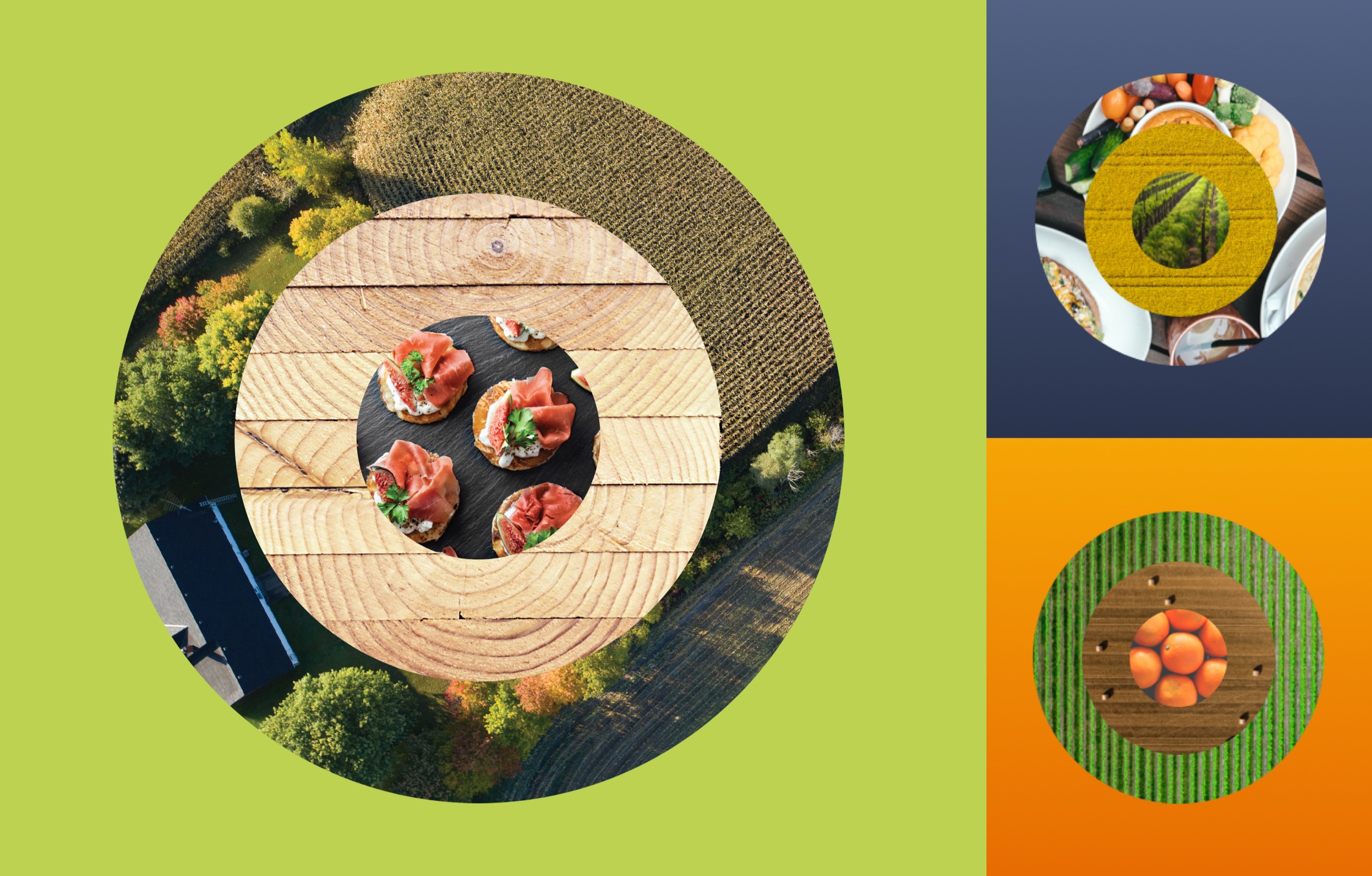 The previous version of the intranet had no clear site map and was confusing to navigate. We needed to define the goals of its many users and create user journeys around the most useful content and features. We collected a wealth of information during the discovery phase and worked with members of the IT, Communications and Human Resources teams to account for everyone's needs. This allowed us to better restructure the intranet and present its content to appeal to different types of users: occasional users, newcomers, and super users alike.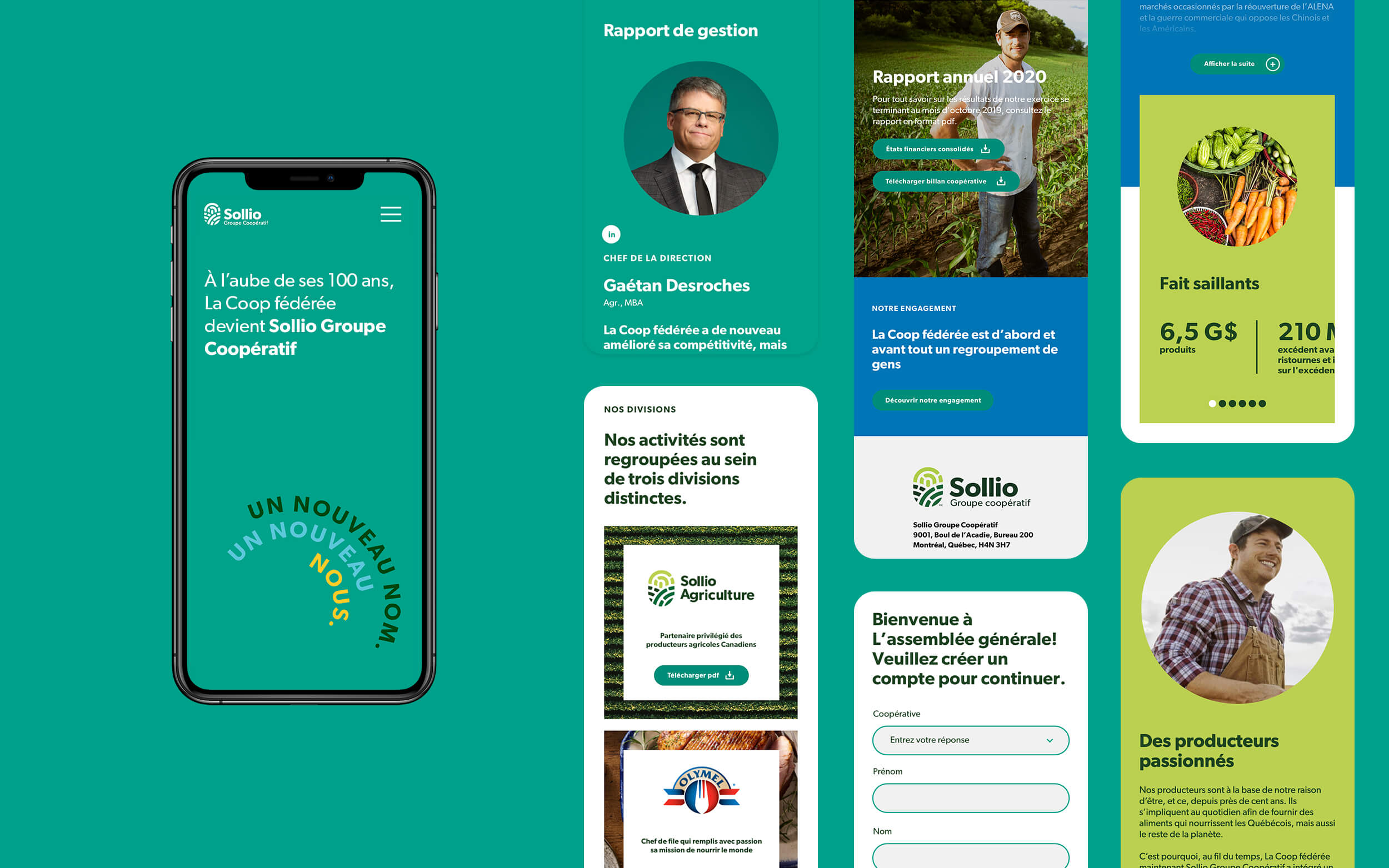 We adapted the new Sollio brand across its main Drupal website and optimized it for mobile, tablet and desktop devices. We also implemented additional features for the website, such as an improved social media feed that automatically displays content without the need for manual updates, and the addition of new paragraphs so that content editors can build content in a more flexible way.
We moved the intranet from SharePoint to Drupal and greatly improved the user experience based on our extensive discovery work.
Implementing Apache Solr for more accurate global search results
New content features, such as the ability to download favourite content for easier future access, plus integration with third-party applications like Outlook
The ability to comment on and reply to news, events, and other user comments, which creates a more collaborative and social online environment
Single sign-on (SSO) capability for employees to enhance user management
An event calendar that consolidates events across departments and helps users keep track of internal trainings, meetings, and more
Personalized homepages
An improved admin interface, including the ability to see the number of people interested in an event
Features to improve workflows, such as a publication scheduler that defines roles and responsibilities, and flags which content needs to be reviewed or published
Notifications and reminders about events, news, and tasks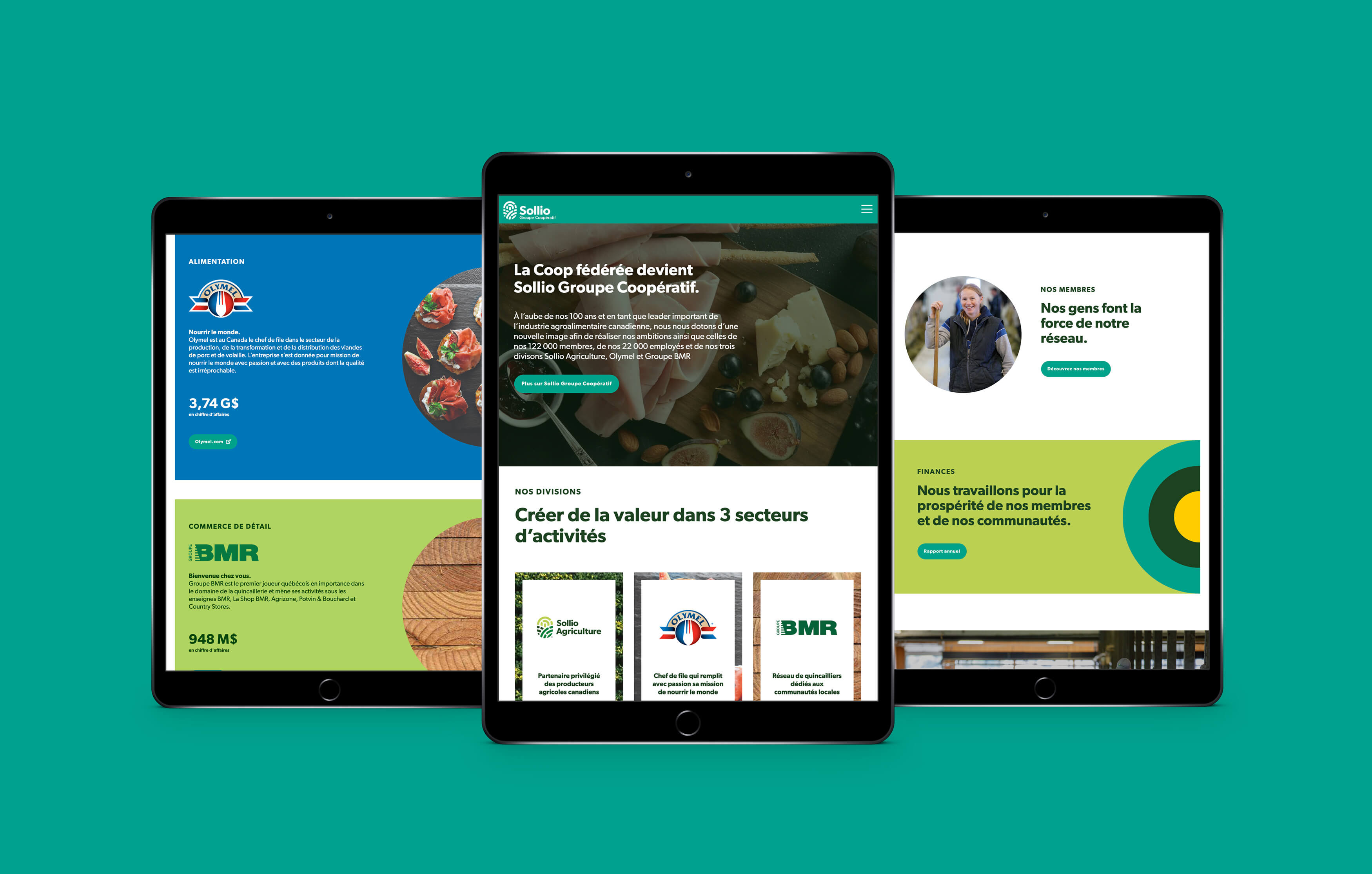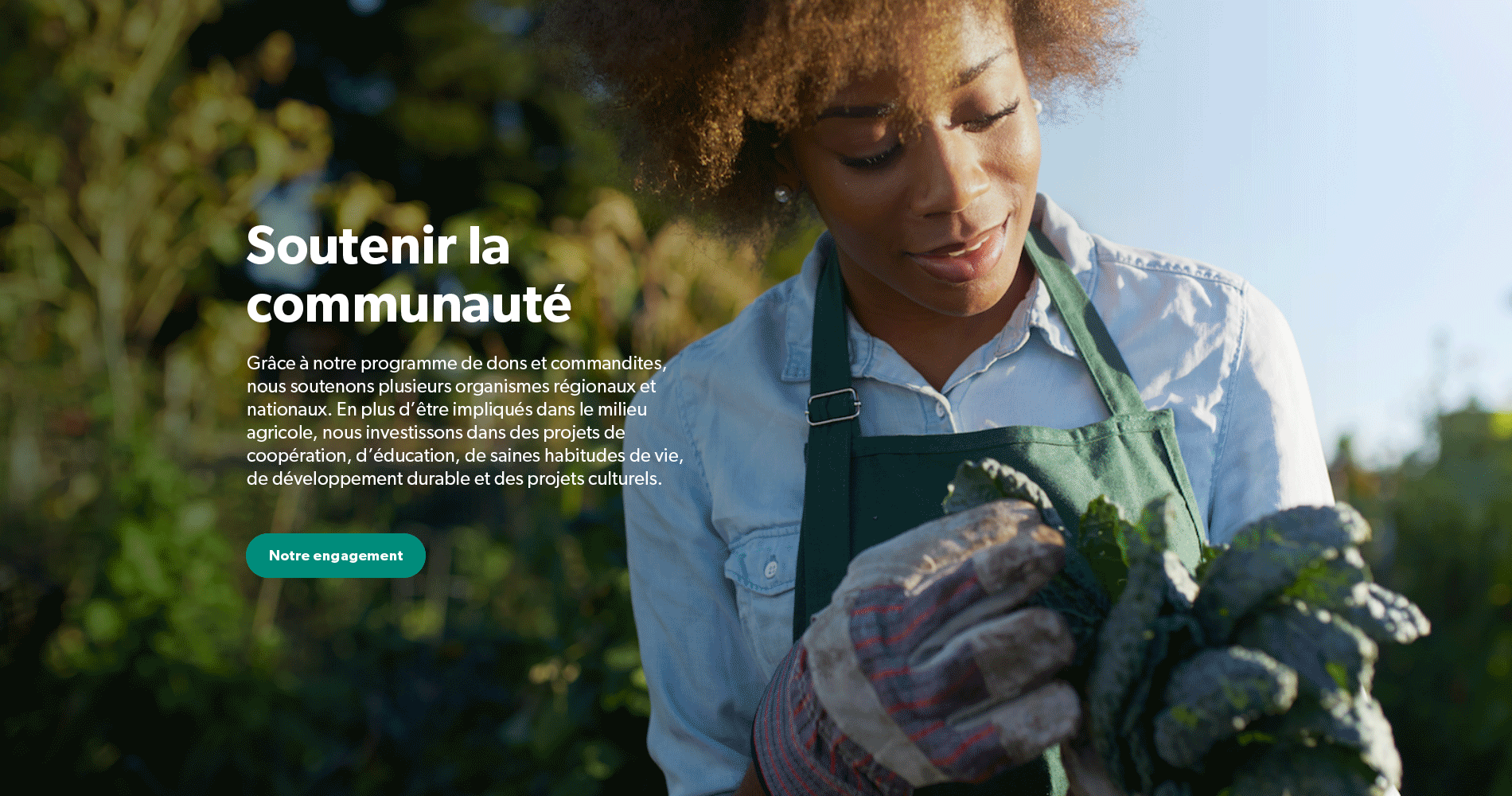 Why Drupal for Your Intranet?
Collaboration and flexibility are core features of Drupal, which make it an ideal intranet solution for a company of Sollio's size and scope. Drupal's flexible framework and user management tools allow Sollio's many departments and cooperatives to organize users by region, role, project and more, which improves communications and builds workflows more customized to each department. Sollio's large knowledge base benefits from Drupal's content management features, and search solution integrations like Apache Solr allow employees and content editors to easily filter through large volumes of content and get more accurate results.
Additional features such as discussion forums, email notifications and surveys allow Sollio's internal teams to participate in a company-wide social community. Since Drupal is an open source technology with a proven track record of continuous innovation, it adapts to the needs of its users and grows with the organization.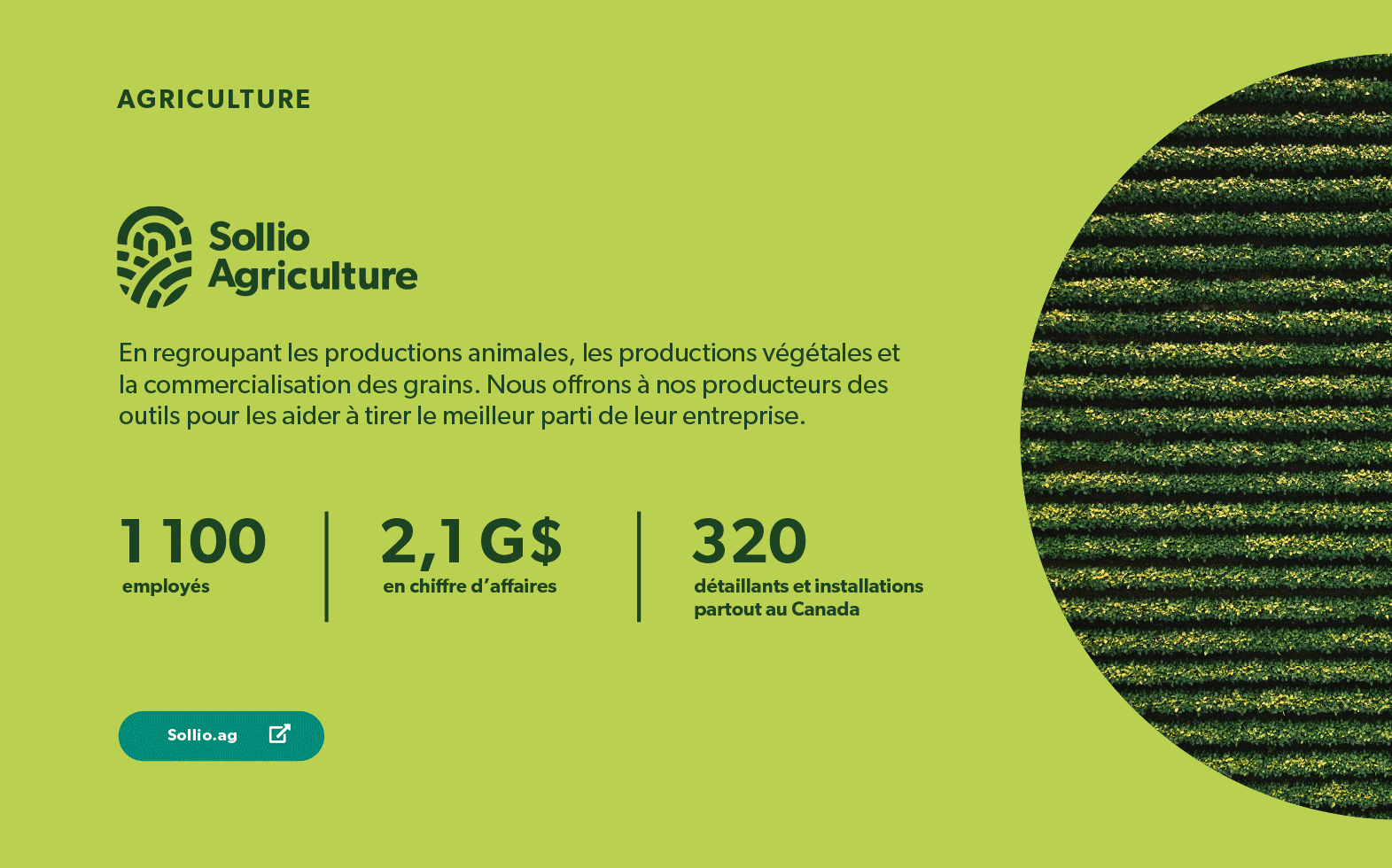 The digital adaptation for the corporate site and intranet was a success and showcases the new branding using the best practices of responsive user experience and user interface design.   
The intranet, now built on Drupal, is equipped with a more intuitive user interface and optimized for personalization and productivity. News and upcoming events of interest are highlighted and equipped with calendar integrations for easy booking. The portal gives quick access to career development opportunities such as online training and other benefits such as gym memberships and on-call health services. Workflows also became more efficient due to new features like content schedulers, Apache Solr, improved notification systems and more defined user roles. 
Evolving Web provided several demos of the intranet to help Sollio improve their internal processes, and paved the road to future improvements that strengthen the intranet's role as a social platform. We continue to work with Sollio to improve the integration of their online services for their employees and the cooperatives they work with.