Pierre Elliott Trudeau Foundation
The Pierre Elliott Trudeau Foundation partnered with Evolving Web to refresh its branding and to launch a simplified and modernized website to attract new talents, sponsorships, partnerships, and donations. Keeping everyone up to date with the right information at the right time means significantly increasing the awareness of the Foundation's values and contribution.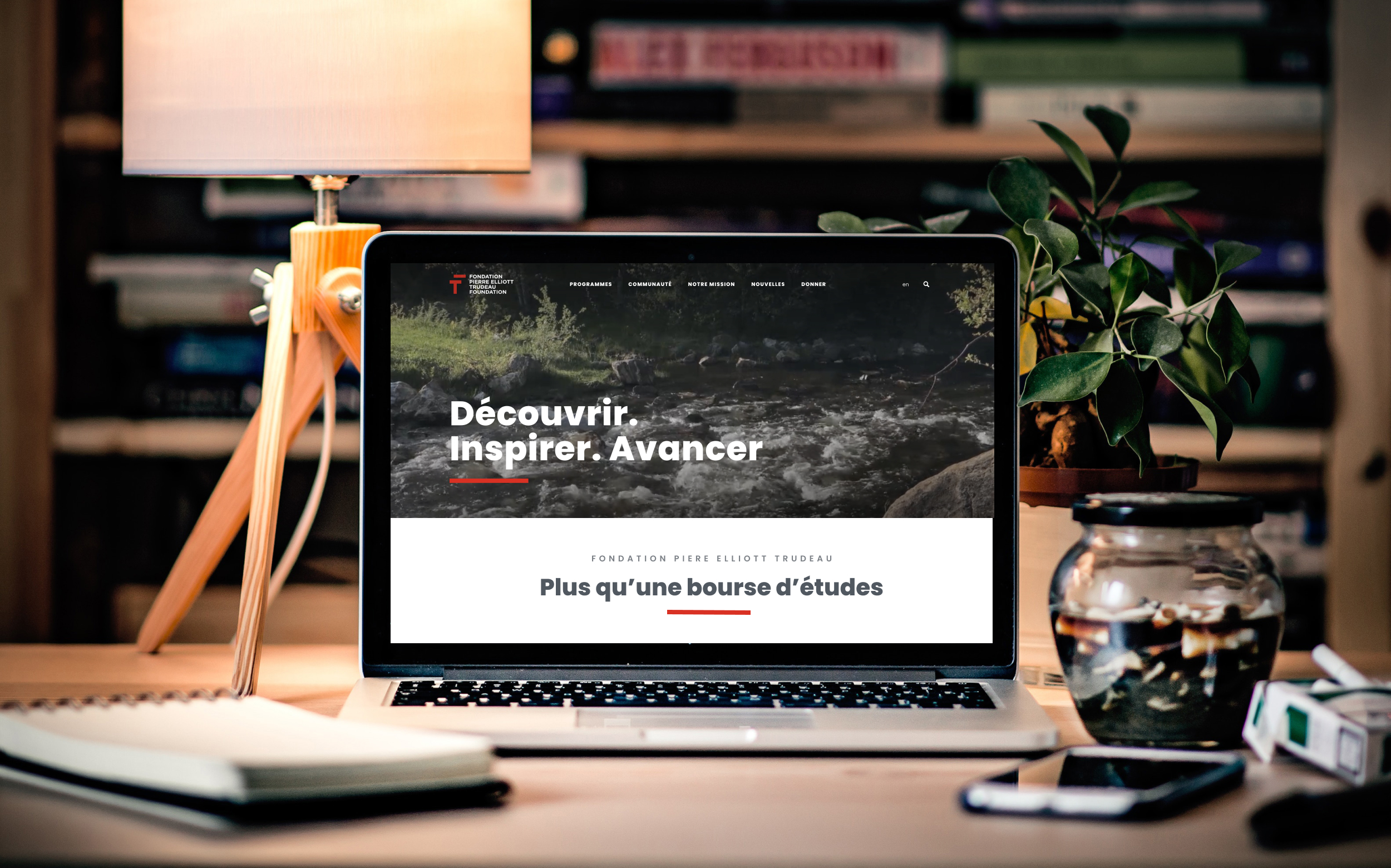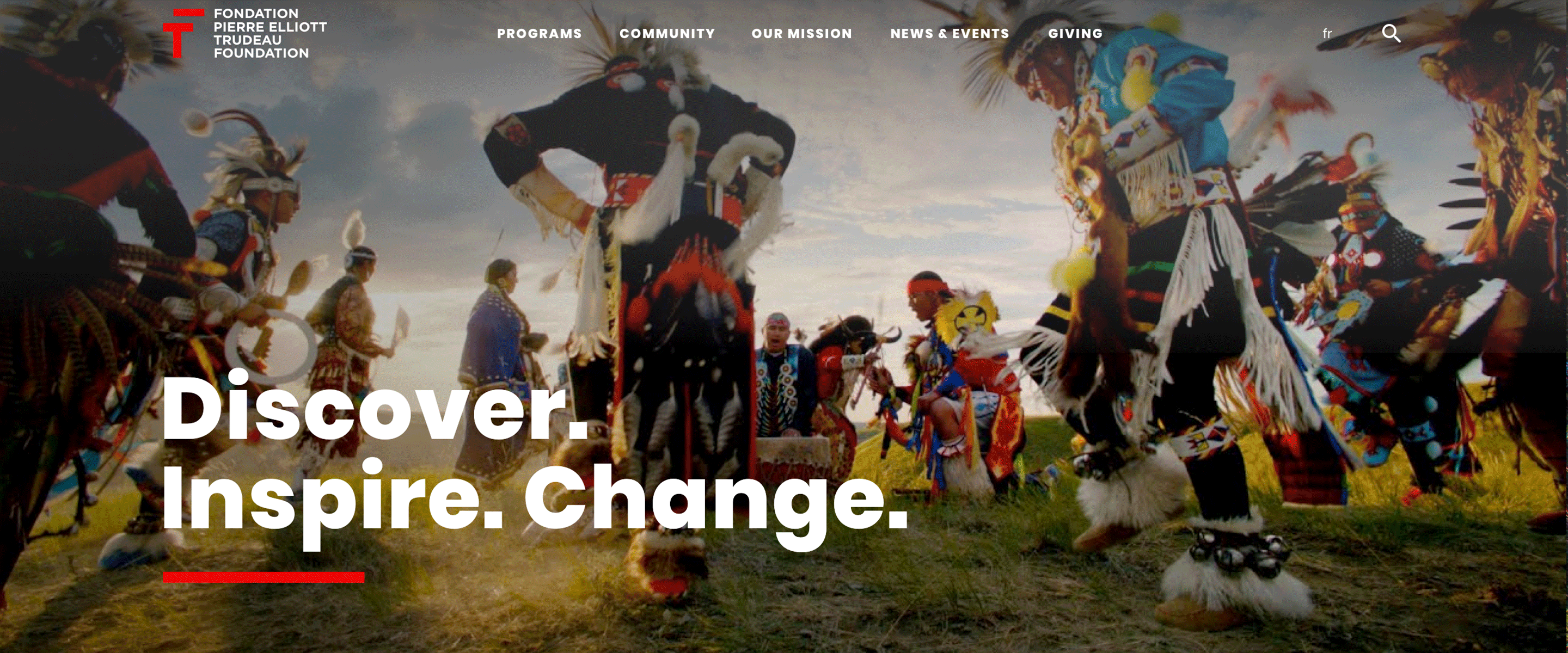 The Pierre Elliott Trudeau Foundation is a charity that was established in 2001 to honour the former prime minister of Canada. Its core mission is to grant doctoral scholarships, award fellowships, appoint mentors, and host public events. The Foundation aims to encourage critical reflection and action by focusing on four areas: human rights and dignity, responsible citizenship, Canada and the world, and people and their natural environment.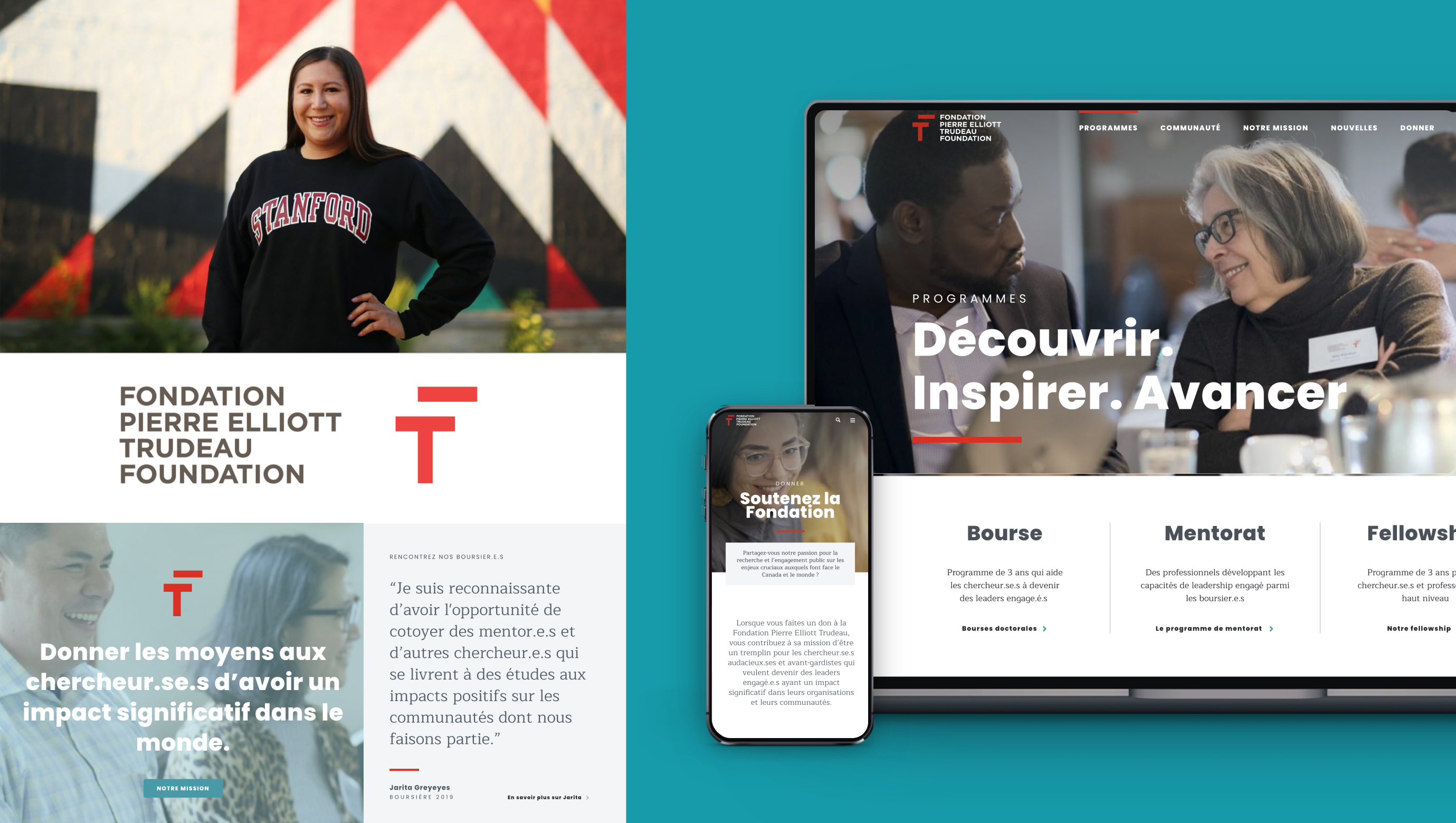 The Foundation's website had become outdated and functionally limited. The time had come to develop a new web presence that would support its efforts to capture the imagination of community members and the general public through a bold, vibrant, and interactive digital space. To emphasize the new approach to its online experience, the Foundation required an updated look and feel that reflected its culture and identity as a bold, influential, and fervently human institution.
A new content strategy was also required to improve the information architecture, streamline the navigation, optimize the use of design patterns, and provide members with a dedicated portal to increase engagement and satisfaction. Finally, the new website and portal had to be accessible, responsive, and secure. In keeping with the proven Evolving Web approach, we developed a suite of online tools and provided a refreshed visual presence that brought the Foundation's philosophy to life to its diverse audience.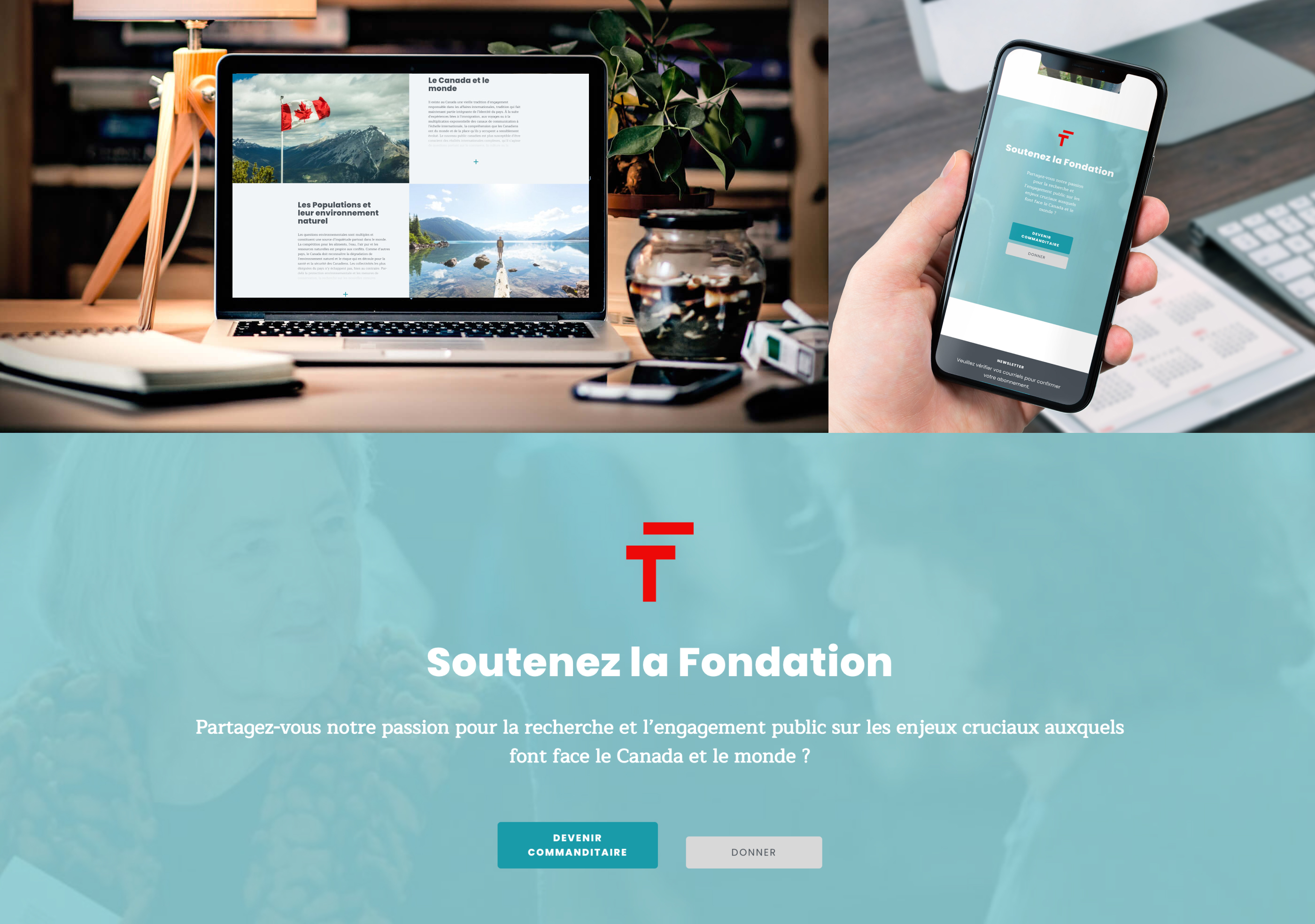 We worked closely with the Foundation to develop a content strategy, identify the target audiences, develop the right set of tools, and report on the success of the project.
A new Drupal website
Revamped visual identity
Custom theme that matches the organization's design and corporate branding
Mobile-friendly navigation
Flexible landing pages that are component-based and can be easily created and customized by content editors
An administrative interface that's optimized for content editors
Fully bilingual (English/French) content and navigation
Responsive layout that works with all types of devices (computer, tablet, mobile)
Intranet to give current members access to resources
A workflow that guides potential scholars through the application process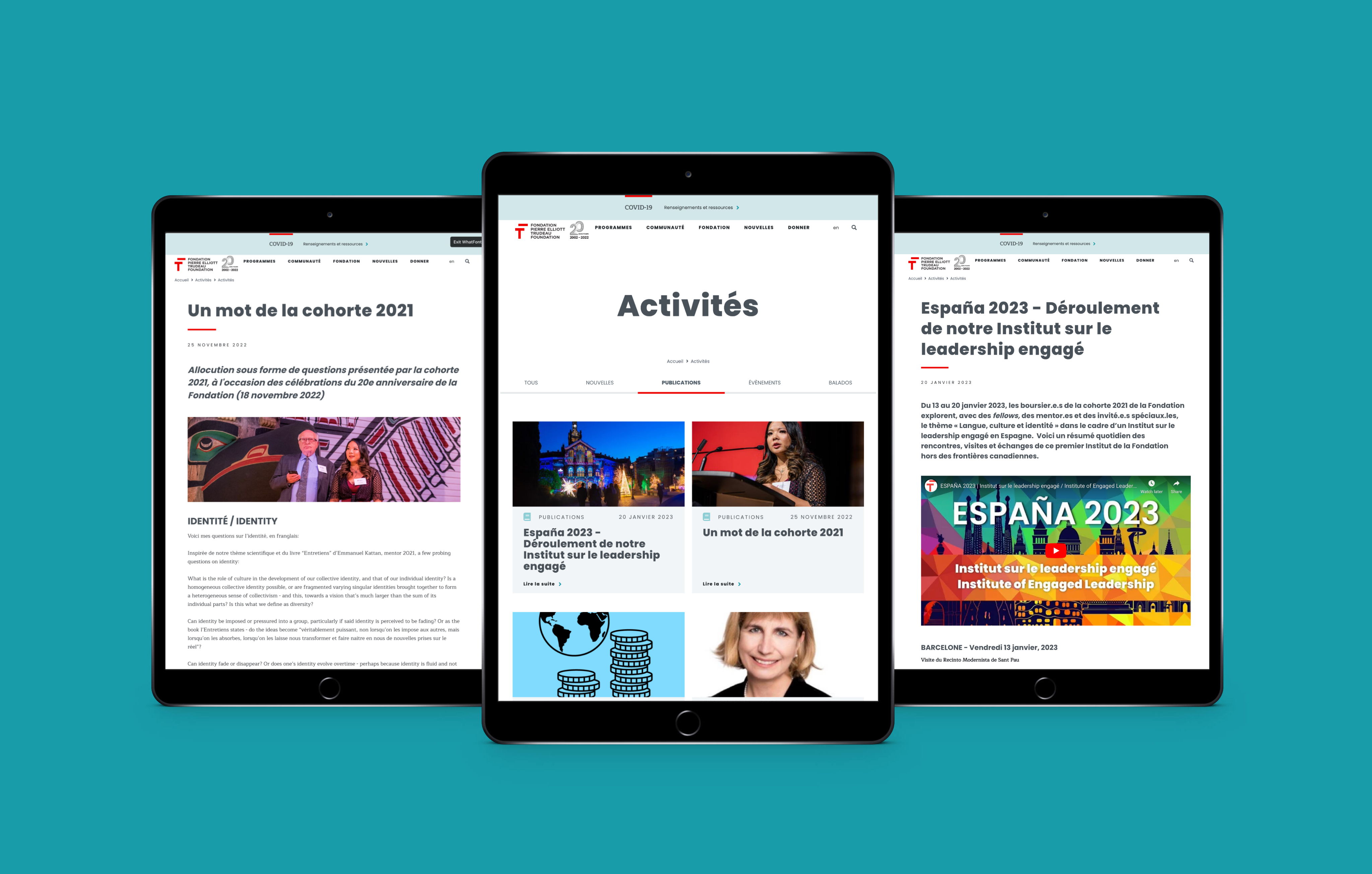 Information Architecture & UX
Before creating a new look and feel for the website, our art director and UX designer met with the Foundation's stakeholders and with members of its community for a day-long branding workshop. We reviewed their goals, identified key personas, completed a content audit, and developed sitemaps and key user journey flows. This allowed us to create a new design plan and a new information architecture for the website that was enthusiastically received. This exercise gave us a deep understanding of the client's needs and requirements that we needed to complete the redesign phase of the project.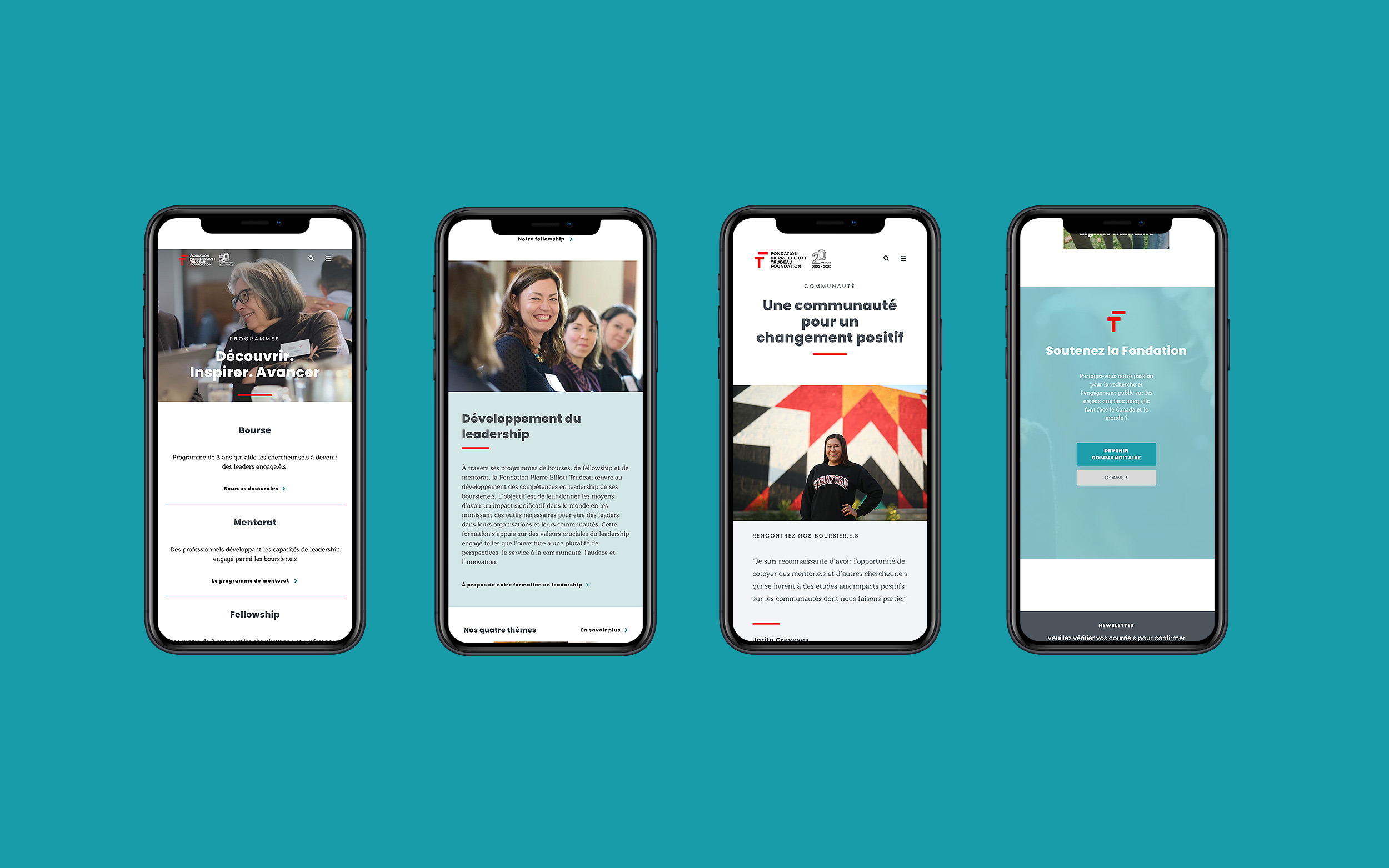 We created a new look and feel for the website that offers a minimalist interface, user-friendly menu options, effortless navigation, and seamless integration of social media channels.
To help the Foundation meet long-term branding goals, we developed a brand strategy and created a new visual identity for specific programs. Following a second branding workshop, we created a new logo, a brand book, and brand guidelines that can be used to deploy the new brand efficiently across all media.
Our new look and feel showcases relevant content and resources for members and the public at large. It is built on Drupal, the community-driven platform that supports a flexible content model and ensures pain-free growth to accommodate new features. The new website is forward-looking in its appearance, user experience, and backend features.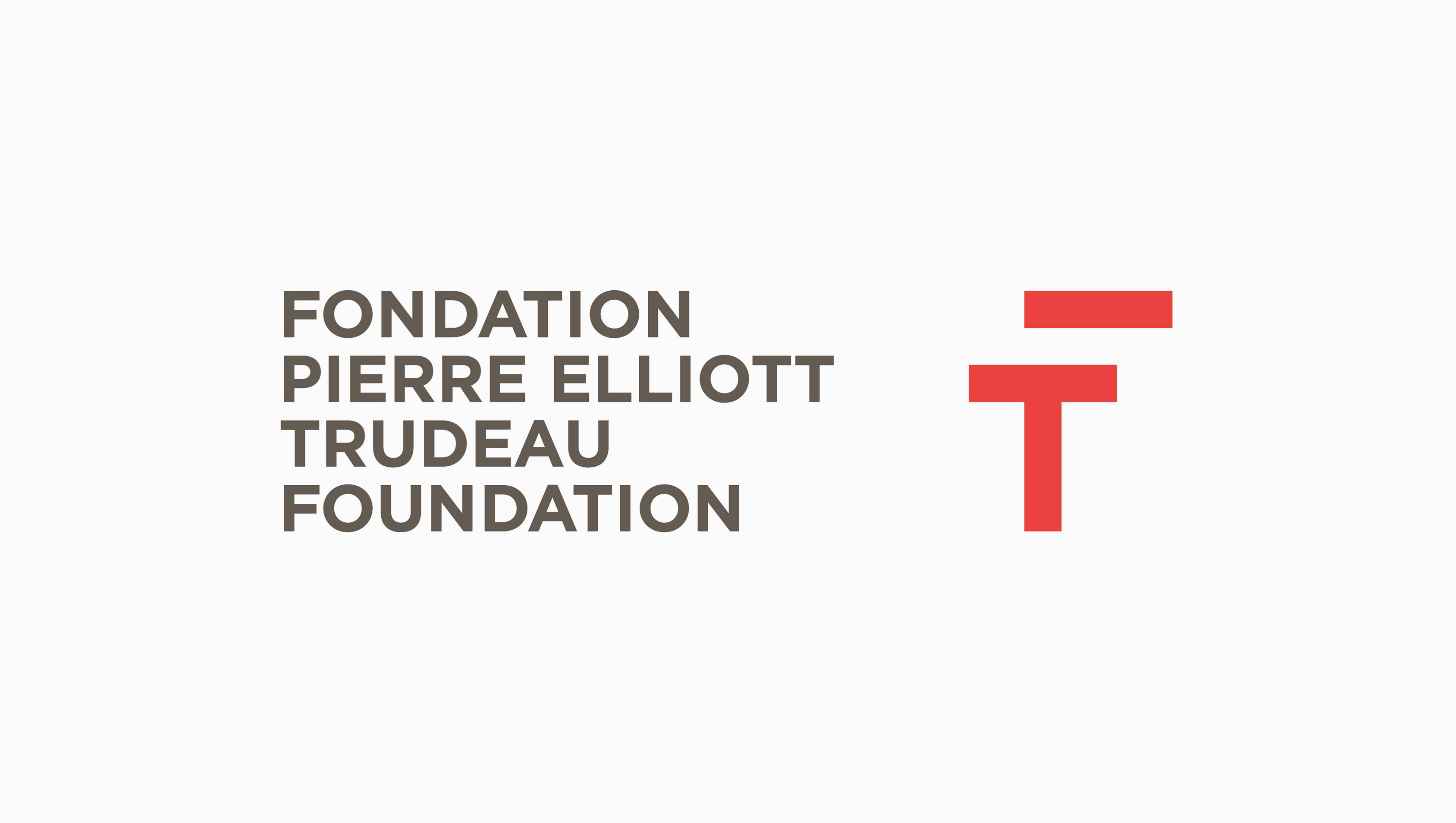 To help members participate in trainings, review documentation, and manage their personal information, we created a secure private portal for the Foundation's members. It offers a private space where community members enjoy exclusive networking opportunities, knowledge-sharing, and up-to-date information on the activities and publications of others.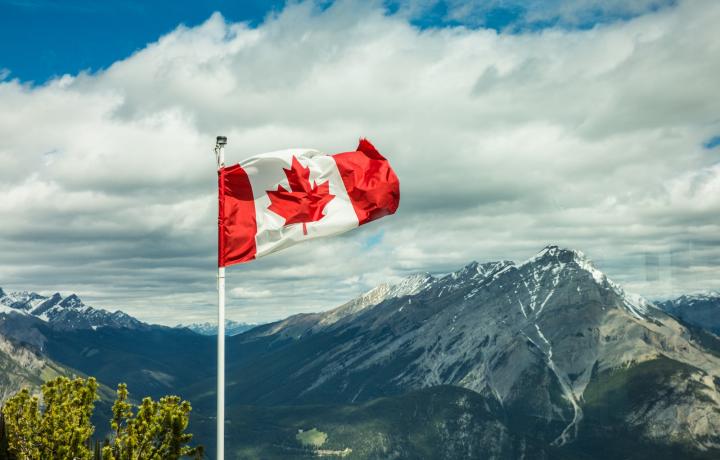 Our work for the Foundation helped them achieve their main goal of attracting more applications that align with their mission and core values, as well as strengthening the community of Trudeau Fellows, Scholars and Mentors through an improved user interface.
Our refresh of the website's design was visually confident and raised their marketing profile among their target audiences. The migration to Drupal resulted in a better-performing site with a more user-friendly interface for content editors. It has more built-in features that empower content editors to build new pages with reusable design elements.