Founded in 2007, Evolving Web is happy to celebrate 15 years of improving the web and empowering organizations across the globe this year.
As one of our colleagues mentioned, a lot can happen in 15 years. We've seen some amazing technological advances. In 2007, Apple launched the iPhone, Facebook and Twitter went global; Kindle and Android were released; Airbnb was founded; Google bought YouTube; and IBM created its artificial intelligence system, Watson. 
And it's not just the tech sector that's evolving and growing – we're seeing changes across all industries. The way we work is changing, too. We're more connected than ever before, thanks to the internet and social media. And we're working in more collaborative, flexible ways. 
In 2007, Evolving Web was a 2-person business and is now an international company with 80+ employees and 30+ contractors, representing 22 nationalities, and speaking 30+ languages. This is the story of how we got here.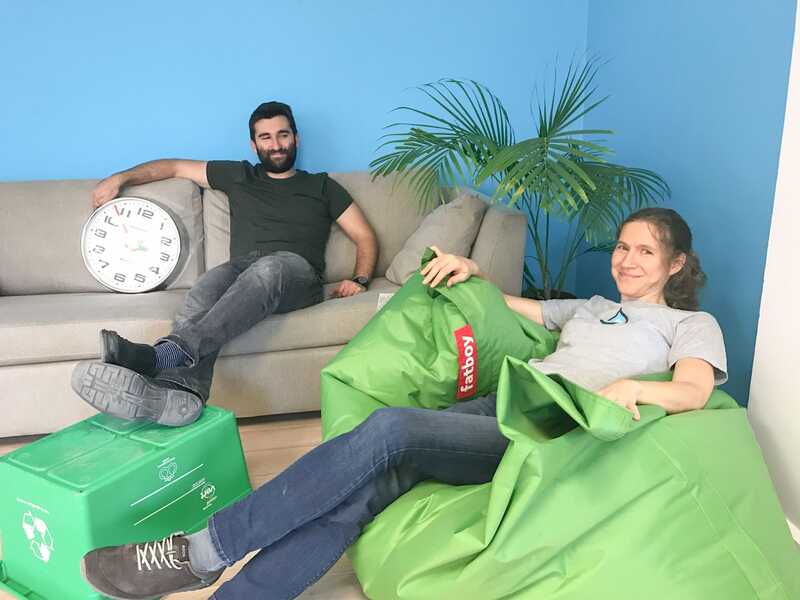 How it started
Evolving Web started from a passion for improving the web experience and making websites easier to use for everyone. Straight out of university, co-founders Alex and Suzanne started Evolving Web to help people create better websites. From the beginning, the goal was to make a difference in the web experience for everyone.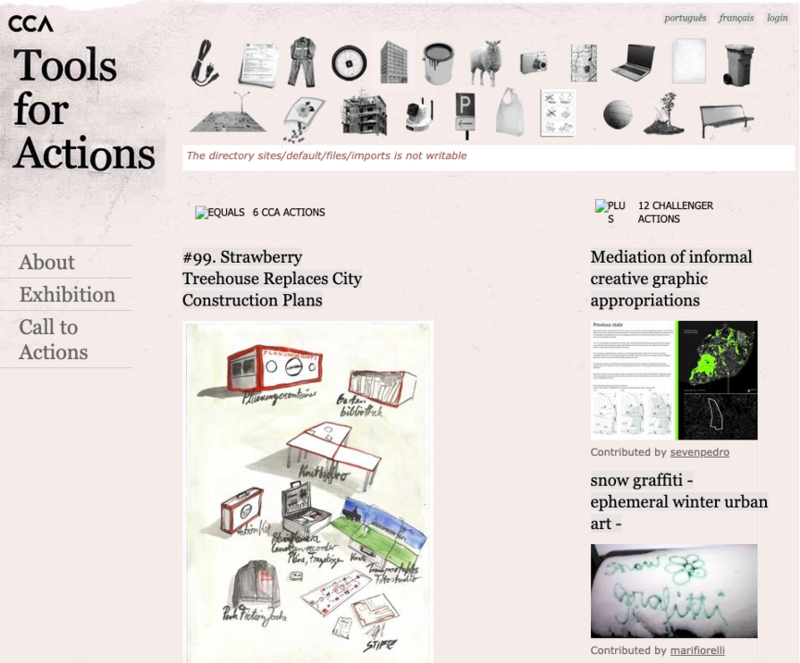 As we look back, we're proud of the impact we've had. We've partnered with some amazing organizations and worked on incredible projects that have helped shape the web as we know it today. And though a lot has changed, our commitment to making the digital world a better place remains the same.
How it's going
15 years after Evolving Web was founded, there are a few values that we've held on to since the beginning that continue to guide us as we grow: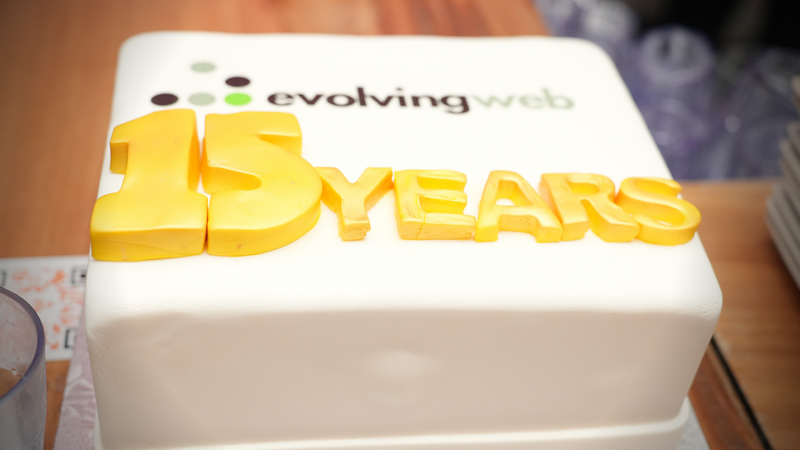 Open source, international, inclusive
We've always been firm believers in the power of collaboration and community. We've seen how working together can create amazing things. We've also seen how building an inclusive and diverse community is essential to this process.
Evolving Web is an open-source company. This means that the work we do doesn't exist in a vacuum, that it's part of a larger community of people sharing code, design, and ideas. We believe that by collaborating openly, we can create better products and services that benefit everyone.
We're also an international company, with employees and contractors located all over the world. This allows us to tap into a wealth of diverse perspectives and skillsets, which helps us create better solutions for our clients.
And finally, we're an inclusive company. We believe that everyone should have the opportunity to participate in our work, regardless of background or experience. We're committed to creating an environment where everyone feels welcome, respected, and valued.
"The best thing about working with Evolving Web, is to have the opportunity to be challenged and to grow. There is always something on the horizon that we are trying to accomplish and solve together as a team. It's that sense of collaboration."

Vuong Tong, Design Director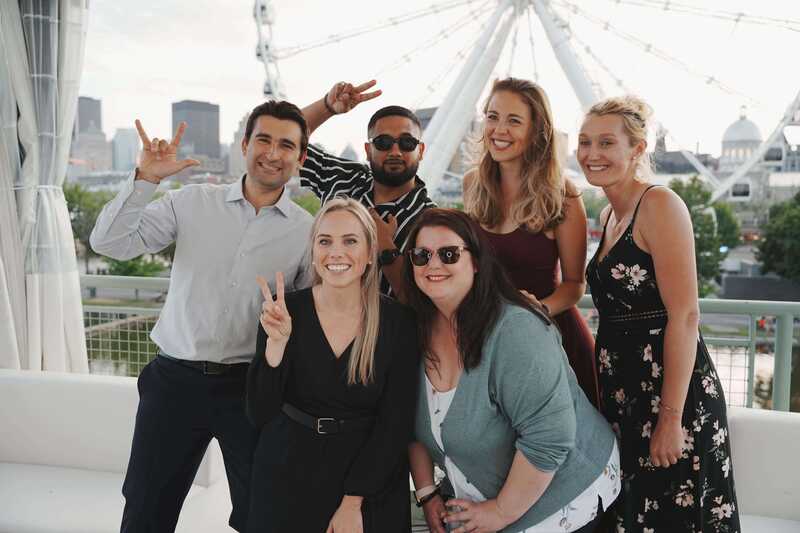 Impacting the world with our work
Our goal is to use our skills and expertise to make a positive impact in the world. We work with organizations that are making a difference in their communities, and we strive to create products and services that have a positive social and environmental impact.
We pride ourselves on training hundreds of Government of Canada employees to be more digitally savvy, helping their teams function better. We've also had the opportunity to work closely with the web services teams of universities across Canada to create or upgrade their underlying website platforms that back thousands of websites, including McGill University, Trent University and the University of Waterloo. 
Further, our contributions to Drupal multilingual have gone on to benefit millions of users around the world who speak different languages. All of this creates a positive, lasting impact — and we're proud to have played a role in it!
"For me, it's the belief in company goals. It's all about the product with a capital P. It's not about the portfolio of our prestigious clients or the ego of anyone at leadership."

Chantal Theriault
Creating more reusable, shareable web components
The web has evolved from a static medium to a dynamic platform for collaboration and creativity. We've also seen how powerful open source tools and technologies can be in empowering people to build amazing things.
As we look to the future, we want to continue to build on these successes by creating more reusable, shareable web components. We believe that by making it easier for people to create and share components, we can help them build amazing things faster.
We're also focused on continuing to evolve our own products and services. We want to make sure that they are always at the forefront of the latest trends and technologies, so that our clients can always rely on us to help them achieve their goals.
Looking forward to the next 15 years

We're incredibly proud of what we've accomplished. We've come a long way and we're excited to see what the future holds. We want to thank everyone who has been a part of our journey so far, whether you've worked with us, contributed to our work, or simply been a supporter. We couldn't have done it without you, and we're looking forward to continuing to build this amazing community together.
"The family feel that we had 10 years ago, we have to find ways to keep that going as we grow in the next 15 years,"

Alex Dergachev, co-founder of Evolving Web.
As we look to the future, we're excited to continue evolving and growing along with the digital ecosystem we're part of.
"We aren't just growing for the sake of growth. Growth means we can take a more strategic approach with our clients and choose projects we want to contribute to. We are looking forward to working with clients that are making an impact and changing the world for the better. Those are the projects that align with the Evolving Web culture."

Suzanne, co-founder, Evolving Web
Thank you for being a part of our journey! We can't wait to see what the future will bring.