Evolving Web designed and built Alberta Municipalities' new website, with a smoother user experience and a revamped look. As part of this work, we created a new visual identity that applies the organization's new brand to the digital space. We also migrated the majority of the previous website's content into the new Drupal 9 website.
Services: Web Design, Web Development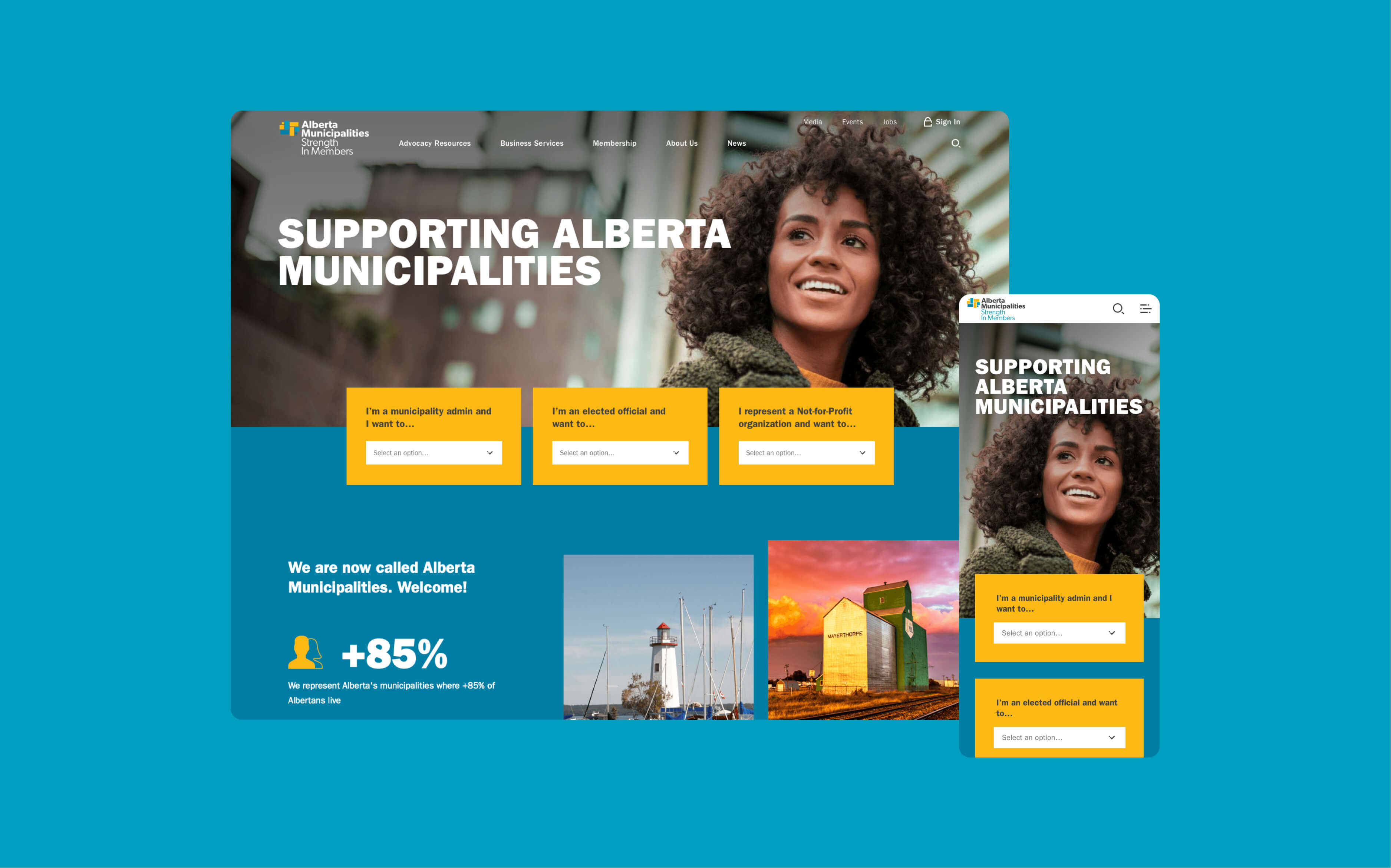 Alberta Municipalities—formerly the Alberta Urban Municipalities Association (AUMA)—works with elected and administrative leaders to represent the interests of urban local governments of municipalities such as towns, cities, villages, summer villages, and more.
It provides services that address the specific needs of its members, whether they're economic, environmental, governance-oriented, infrastructural, or social. Established in 1905, the organization represents municipalities where over 85% of Albertans live.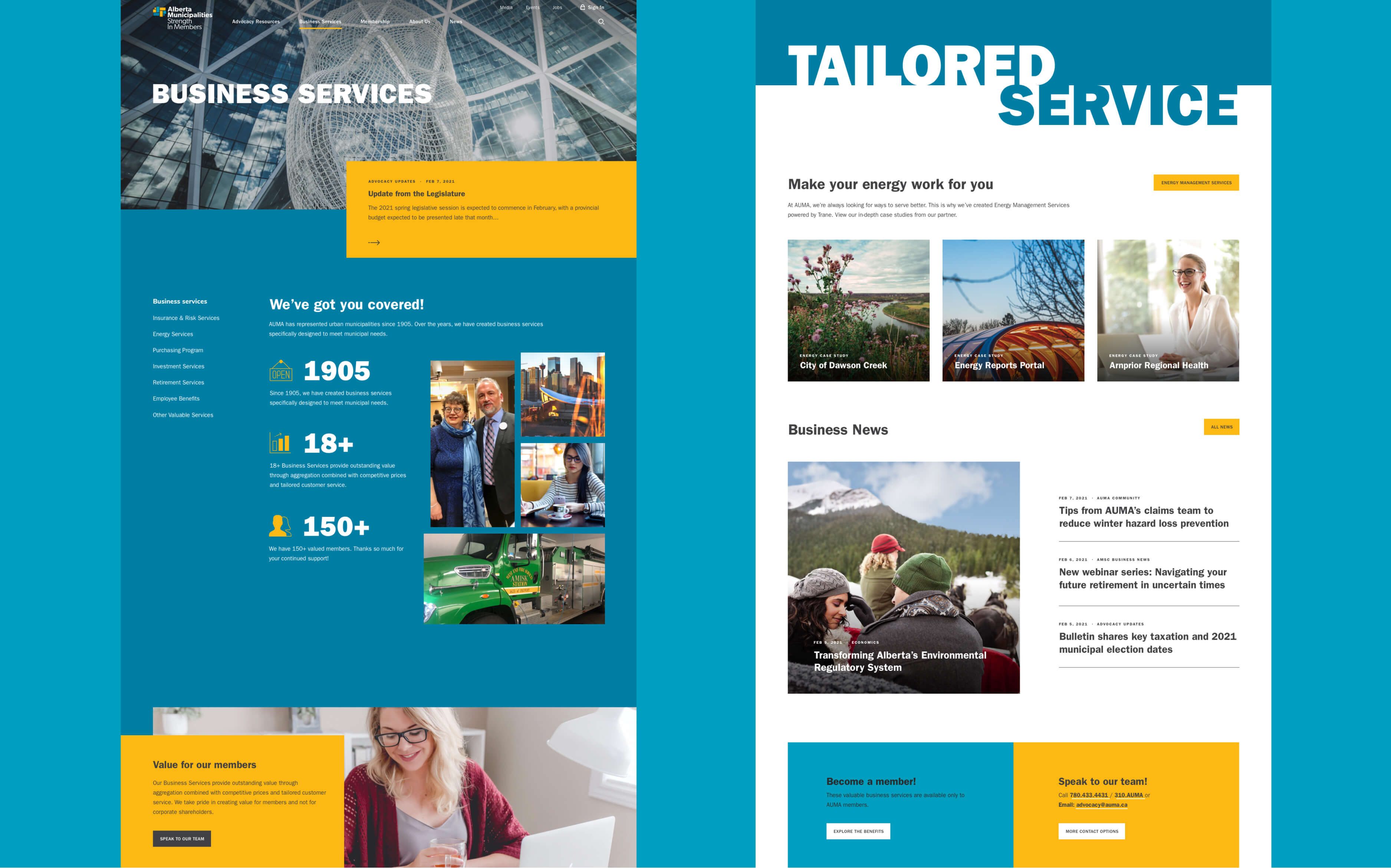 Before this mandate, the client decided to undergo a rebranding process. Apart from the new logo and colour palette, they changed their name from AUMA (Alberta Urban Municipalities Association) to Alberta Municipalities, to better represent its member-municipalities.
The goal was to create a new website experience that reflects the new brand and establishes the website as a primary source of information for municipal admins, elected officials, non-profit organizations, and other stakeholders looking for services and resources.
As part of this project, Alberta Municipalities wanted to:
Optimize web-based service delivery, enabling high-quality, easy-to-use self-service tools to website visitors and reduce telephone enquiries in the process
Build seamless user experiences across channels, platforms, and devices
Create clear channels of communication between Alberta Municipalities, its members, and the public
Leverage digitalization to reduce costs and environmental impact (i.e. printing forms and documents, unnecessary travel, etc.)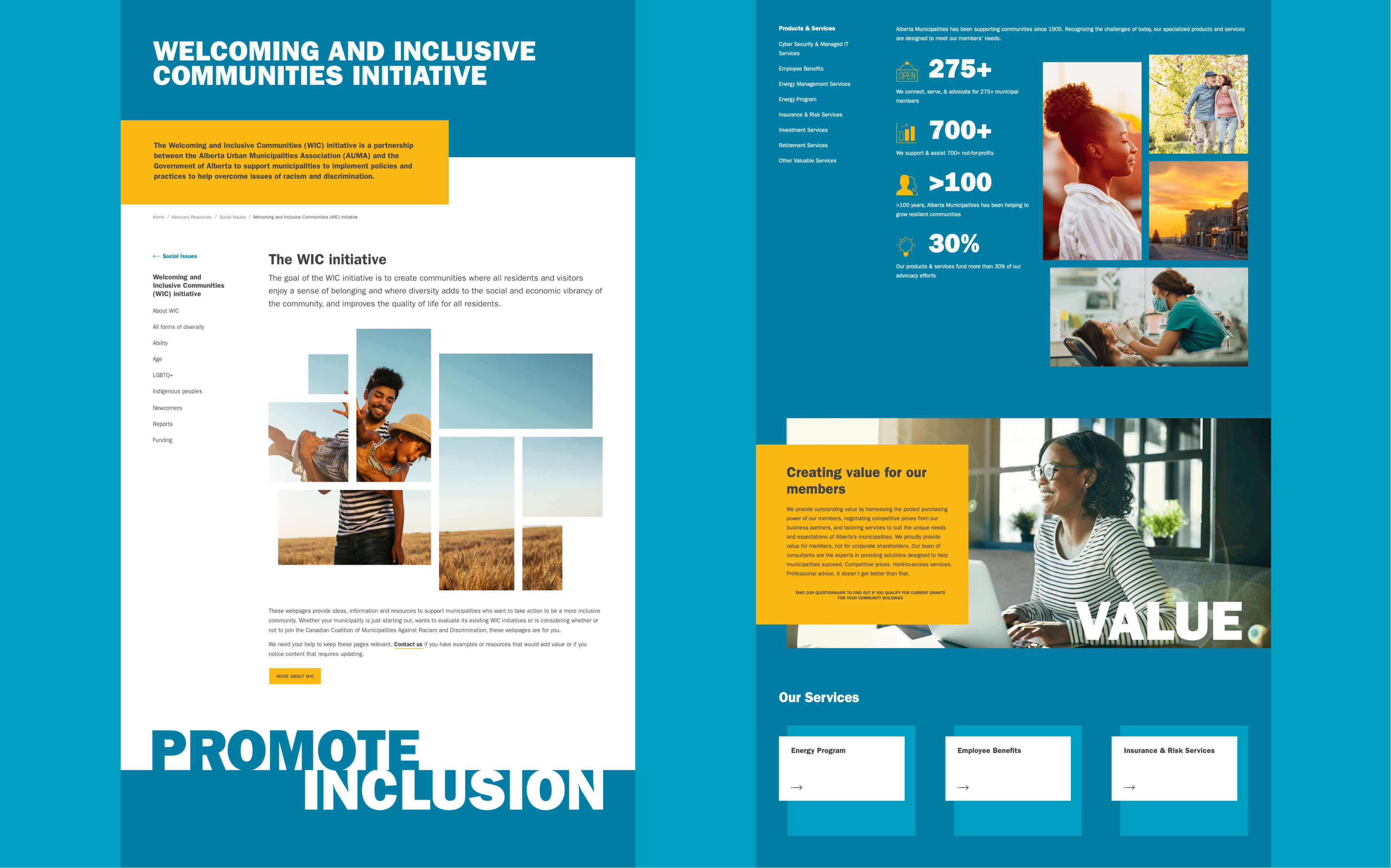 For the design, we discussed and collaborated closely with the client's brand agency about the use of the brand elements in the context of the digital experience. In terms of development, we built the new website on Drupal 9 and migrated all the content, assets, and user profiles from the old, Drupal-7 based website.
These are some of the new website's key features, as well as technical solutions we adopted in the project:
Imagery focusing on people and community, reflecting Alberta Municipalities' tagline "Strength in Members"
Visual design that conveys confidence, strength, collaboration, leadership, and professionalism.
Design of icons, image mosaics, buttons, and mega-menu which refer back to the logo's squares and rectangles for added visual unity and consistency
Calls to action that speak to the main audiences we identified in the UX discovery phase: municipal administrators, elected officials, and non-profit organizations
Sidebar navigation leads users into key sections of the site and entices them to dig deeper into the content
Modern and engaging resolutions library, making the organization's advocacy efforts accessible to all users
Content pages are simplified and better prioritize information for improved usability
The search interface shows customized results, categorized by type to highlight resolutions and other commonly-searched content
Selected animations that bring the landing page content to life
Content management tools built on Drupal 9
Easy-to-use content components that content editors can use to build engaging content
Fully secure integration between the new Drupal 9 website and the CRM (Microsoft Dynamics 365)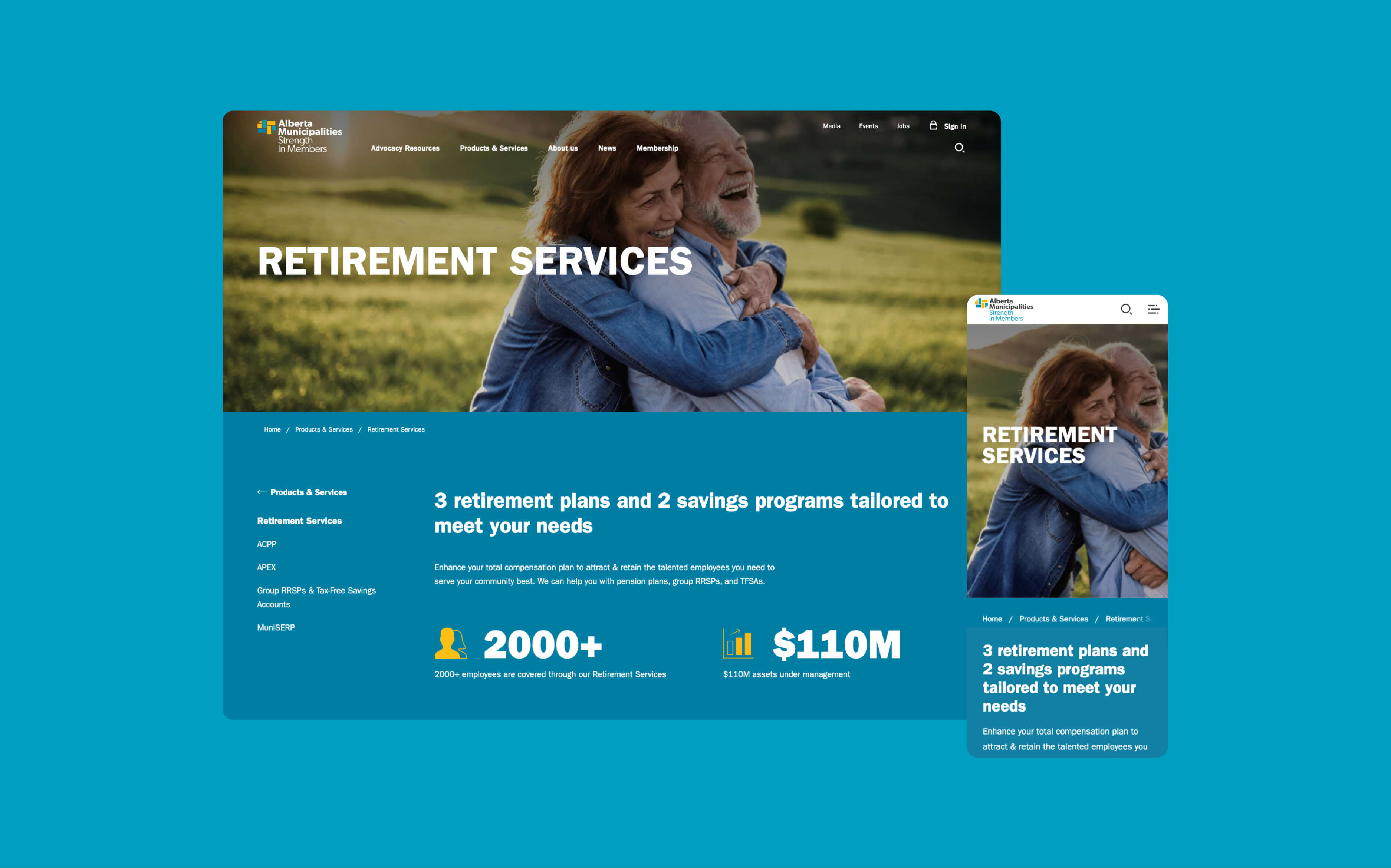 The migration to Drupal 9 and the visual revamp, resulted in a more modern website for Alberta Municipalities that speaks to the needs of its members. Our team migrated over 10,000 content elements from Drupal 7 to Drupal 9, including news, events, user profiles, member data, resolutions, job postings, and service details.
The new website is visually appealing, impactful, and engaging, with a user experience that leads visitors to relevant information more quickly, improves the communication between the Alberta Municipalities and the public, and delivers digital services to members more efficiently.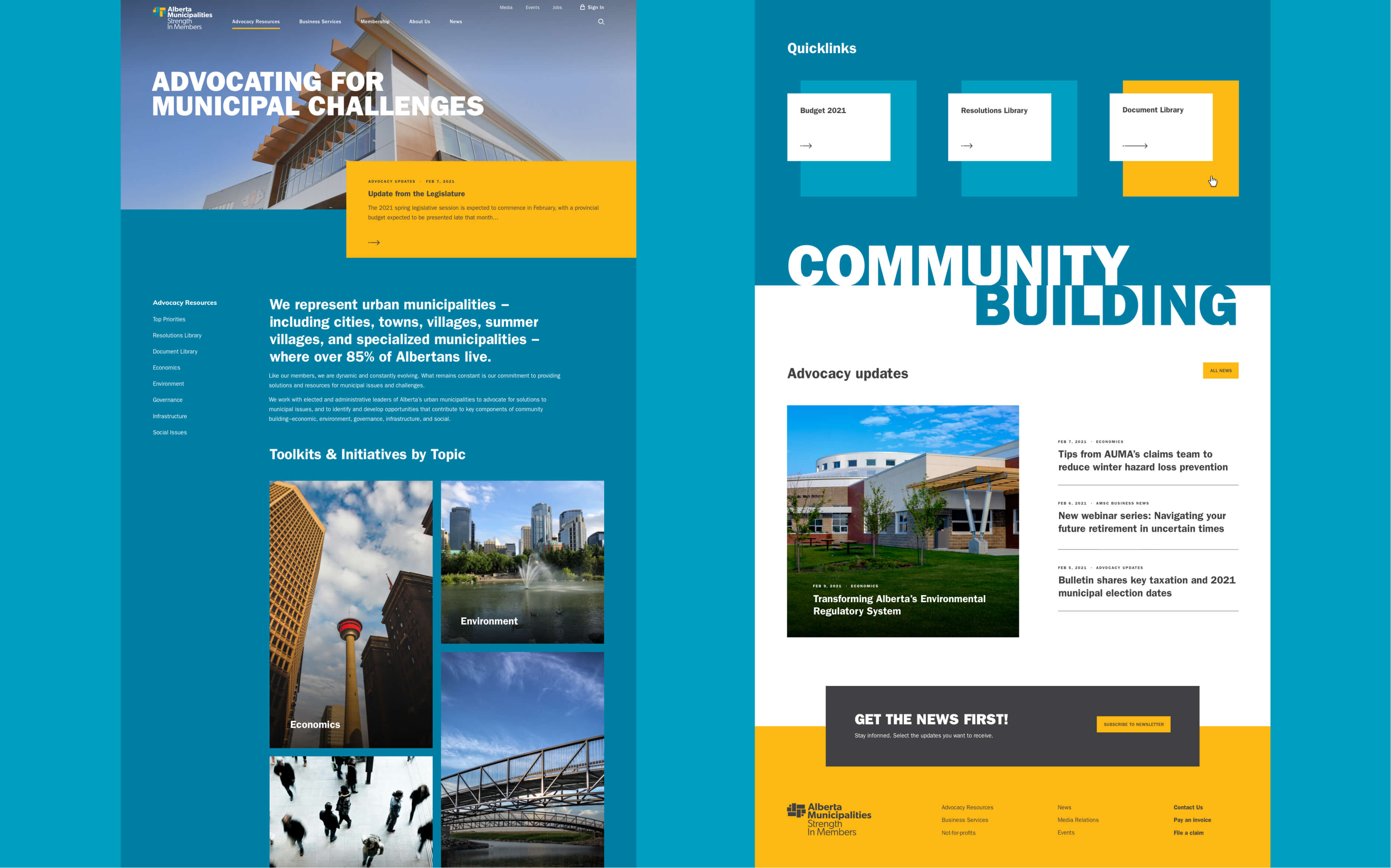 The Evolving web team were wonderful in meeting our extremely tight timeline. They dedicated their resources to hitting our go-live date and worked seamlessly as an integral part of our internal team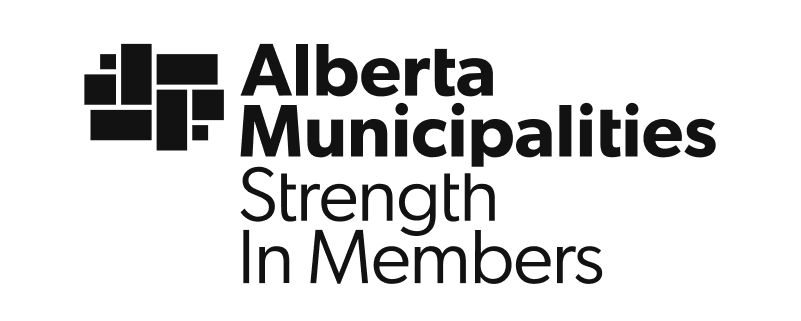 Michael Hogan
Senior Director, Marketing & Communications
Alberta Municipalities