Ontario Securities Commission
The Ontario Securities Commission is an independent Crown corporation that regulates Ontario's capital markets by making rules that have the force of law and by adopting policies that influence the behaviour of capital markets participants.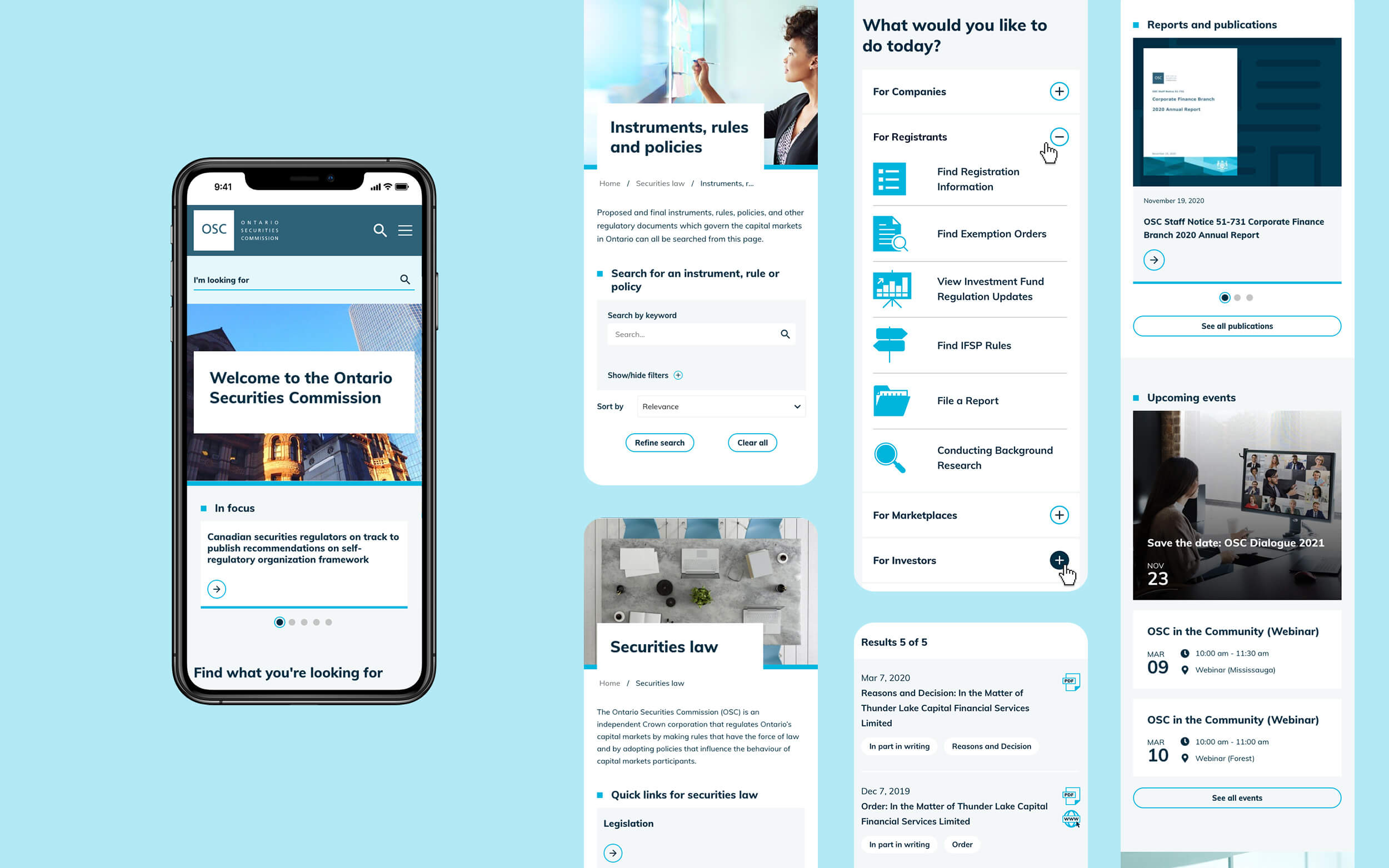 The OSC Website
The OSC website serves a wide and diverse audience, including market participants, investors, media, government and regulatory bodies, OSC staff and the general public. It is content-rich and complex, comprising tens of thousands of documents and pages, more than half of which relate to proposed and final policy and regulation. The website is available in English and French.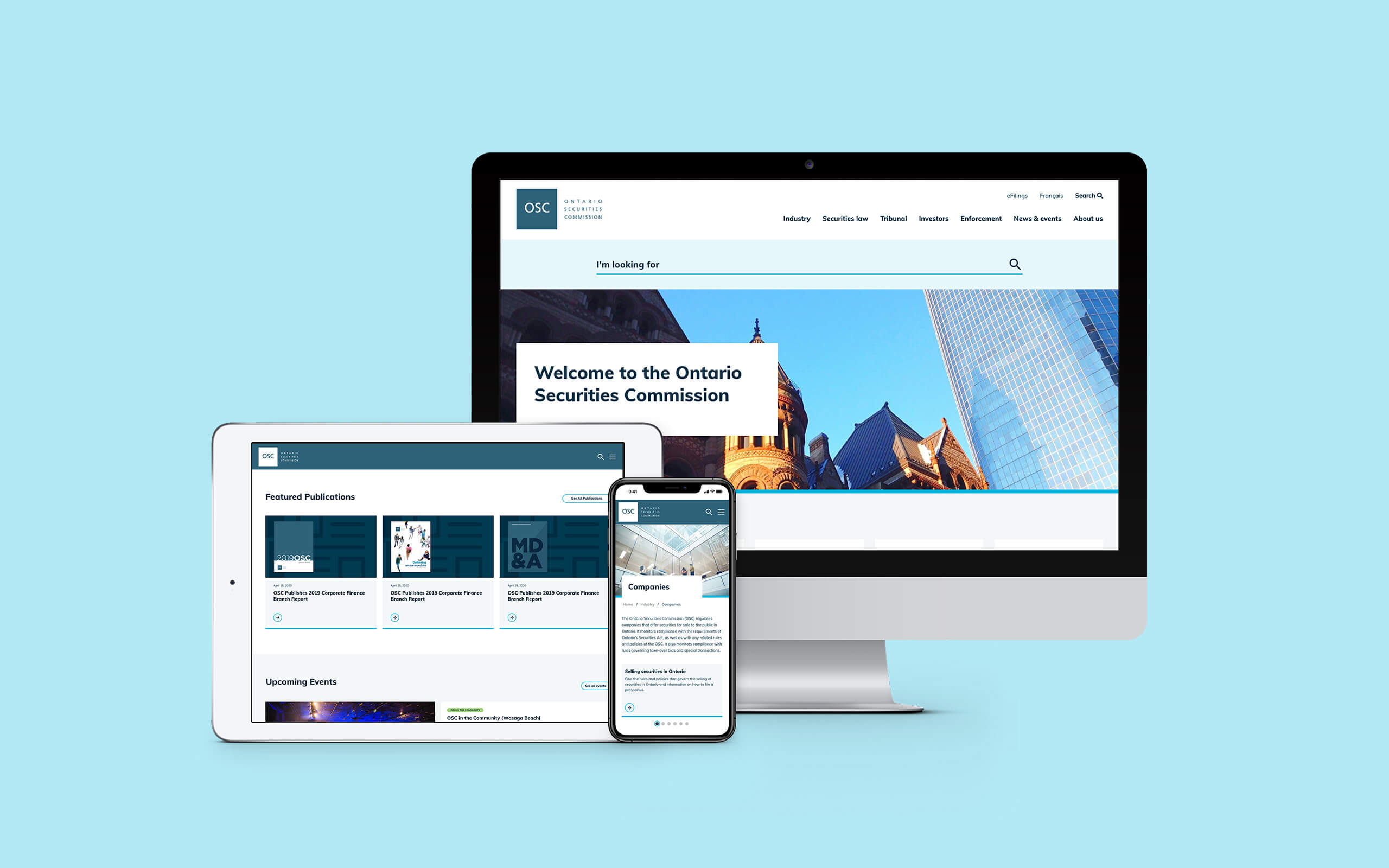 Evolving Web was brought on to redesign and redevelop the OSC website. Key requirements for the new site included:
Offer a user-friendly experience with mobile-first design and development
Comply with WCAG 2.0 Level AA accessibility standards
Provide robust enterprise-level intelligent search functionality
Be easy to update by staff
Be cost-effective to maintain, manage, and grow
Provide efficiencies and workflow functionality for certain work tasks
To achieve this, Evolving Web was asked to recommend and implement a robust enterprise-level CMS that met the OSC's requirements of affordability, scalability, extensibility, adaptability, and maturity, in addition to being able to support all required features. Open-source and infinitely flexible, Drupal was chosen for this complex redesign.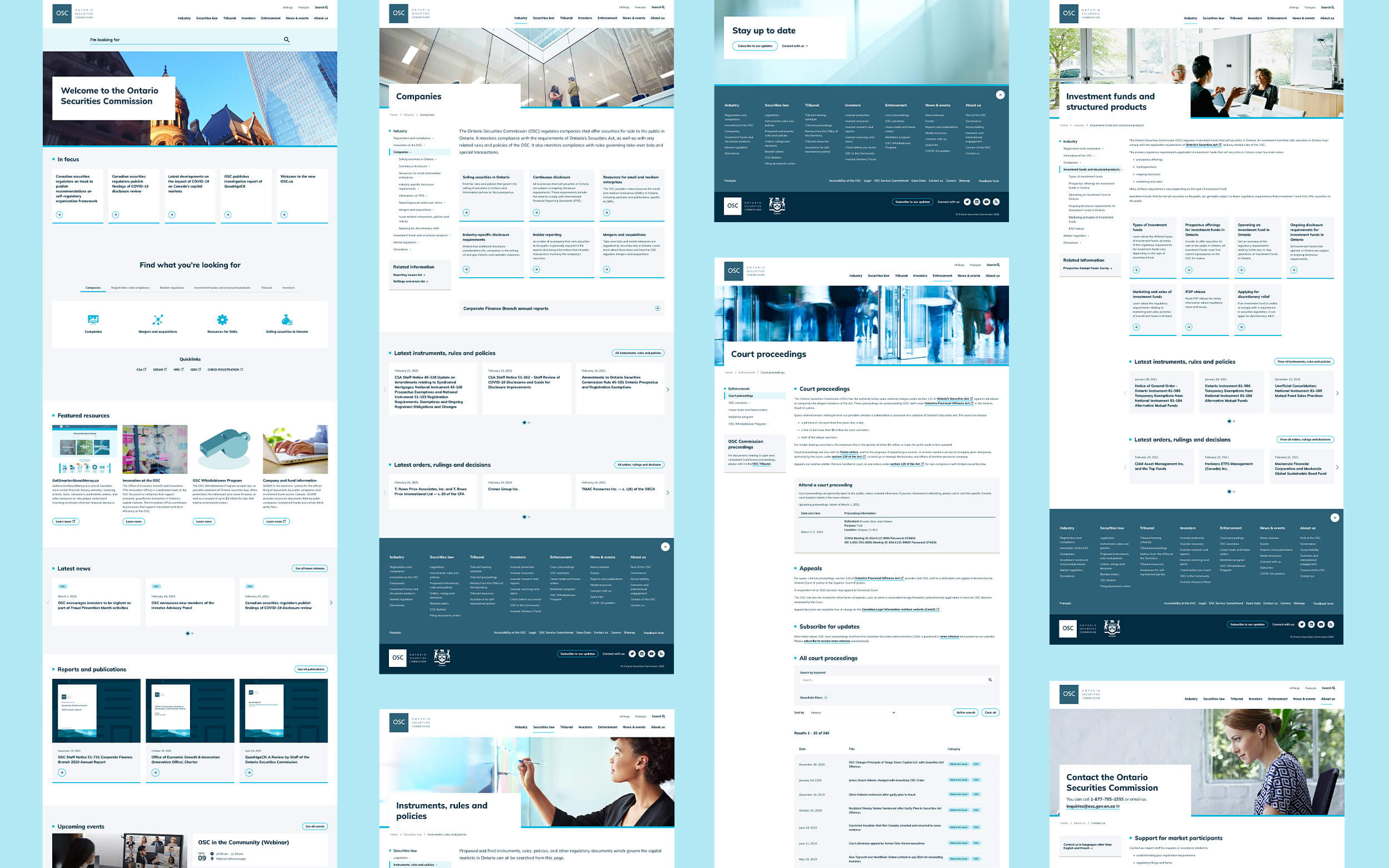 Tens of thousands of pages of content were migrated to the new Drupal site with a suite of enterprise-grade tools to ensure performance, accessibility, and stability.
Every aspect of the new, fully accessible site was designed to be more efficient and easier to use, with improvements such as:
Better content moderation workflows for drafting, scheduling, and publishing content
A media library and archive that make it easy for content editors to upload, search, download and delete images, videos, and documents
Content editing tools optimized for ease of use, including component-based page building tools
Integration with SEO tools to audit content and recommend improvements
A new content structure that supports a much more user-friendly search experience, including the ability to search thousands of documents and smart filters and sorting to narrow results