Overview
The University of Guelph-Humber approached Evolving Web to complete a technical audit of their website in 2022. After some discussion, the focus of the project moved away from a technical audit to a design and content audit. Evolving Web provided a comprehensive roadmap of design and content strategy recommendations that could be used by Guelph-Humber to guide a redesign in the future.
Opened in 2002, the university of Guelph-Humber is a collaboration between the University of Guelph and Humber College Institute of Technology & Advanced Learning. Students at Guelph-Humber are able to pursue both an undergraduate honours degree and a diploma in just four years of full-time study. Guelph-Humber is home to nearly 5000 students studying in eight fields, including kinesiology, early childhood education, and business.
Image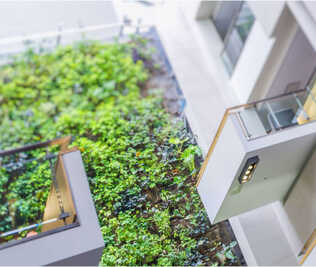 Goals
The goal of the project is to determine the effectiveness of the University of Guelph-Humber's website, and to identify issues and recommend improvements in five key areas:
User Experience
Information Architecture and Content
User Interface Design
Functionality and Usability
Mobile Responsiveness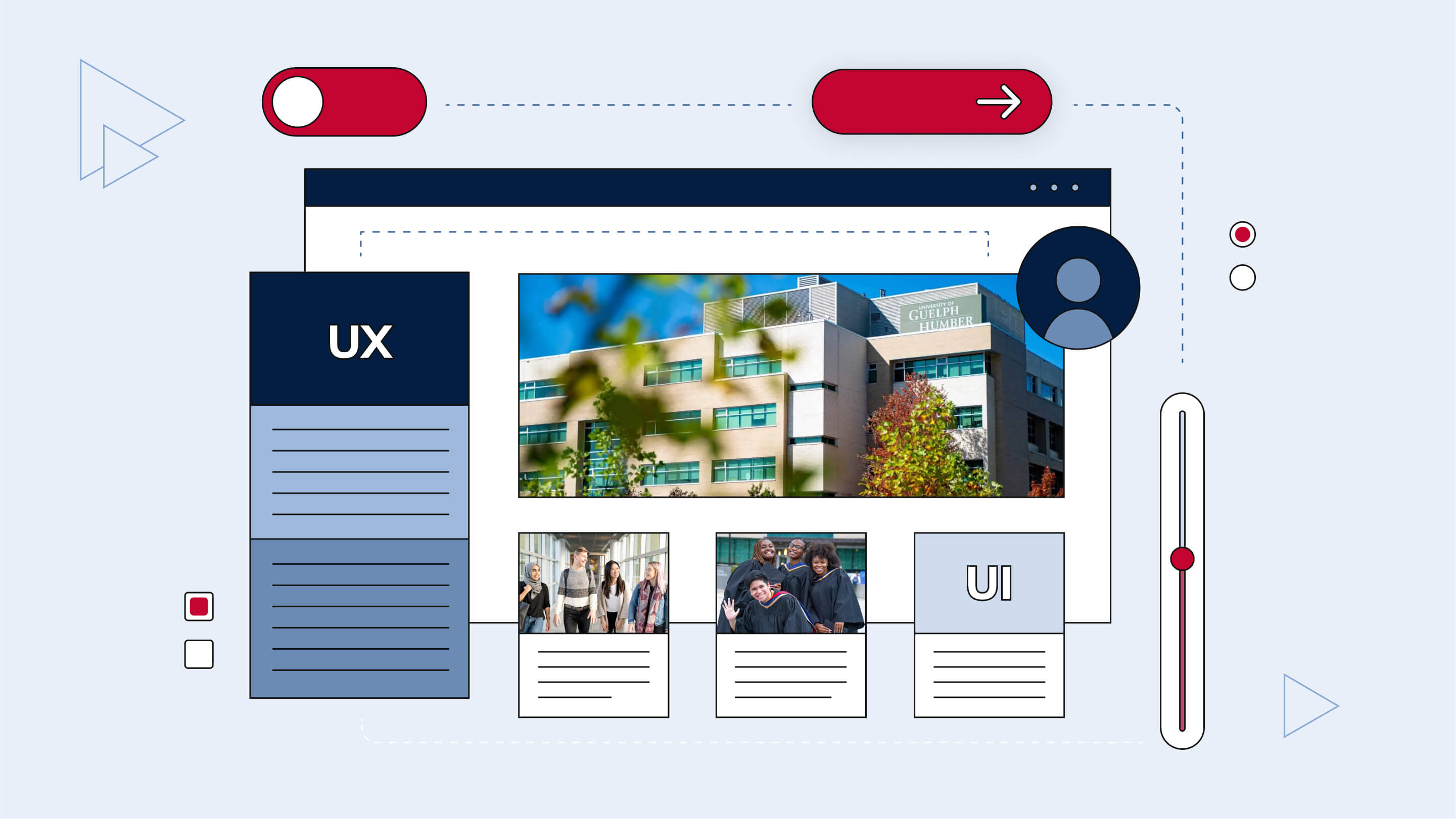 Evolving Web followed and assessed the online journeys of three key audience groups: current and future students, and future faculty.
To make informed recommendations, we looked for insights into how these audiences use the website. We evaluated the user experience, content, design, and functionality encountered along the way, using Nielsen Norman's 10 usability heuristics as a guide, and making detailed suggestions for improvement.
These recommendations include a summary of the problem, the severity of the problem (so recommendations could be prioritized), the area/heuristic the problem falls under, and tailored recommendations for improvement.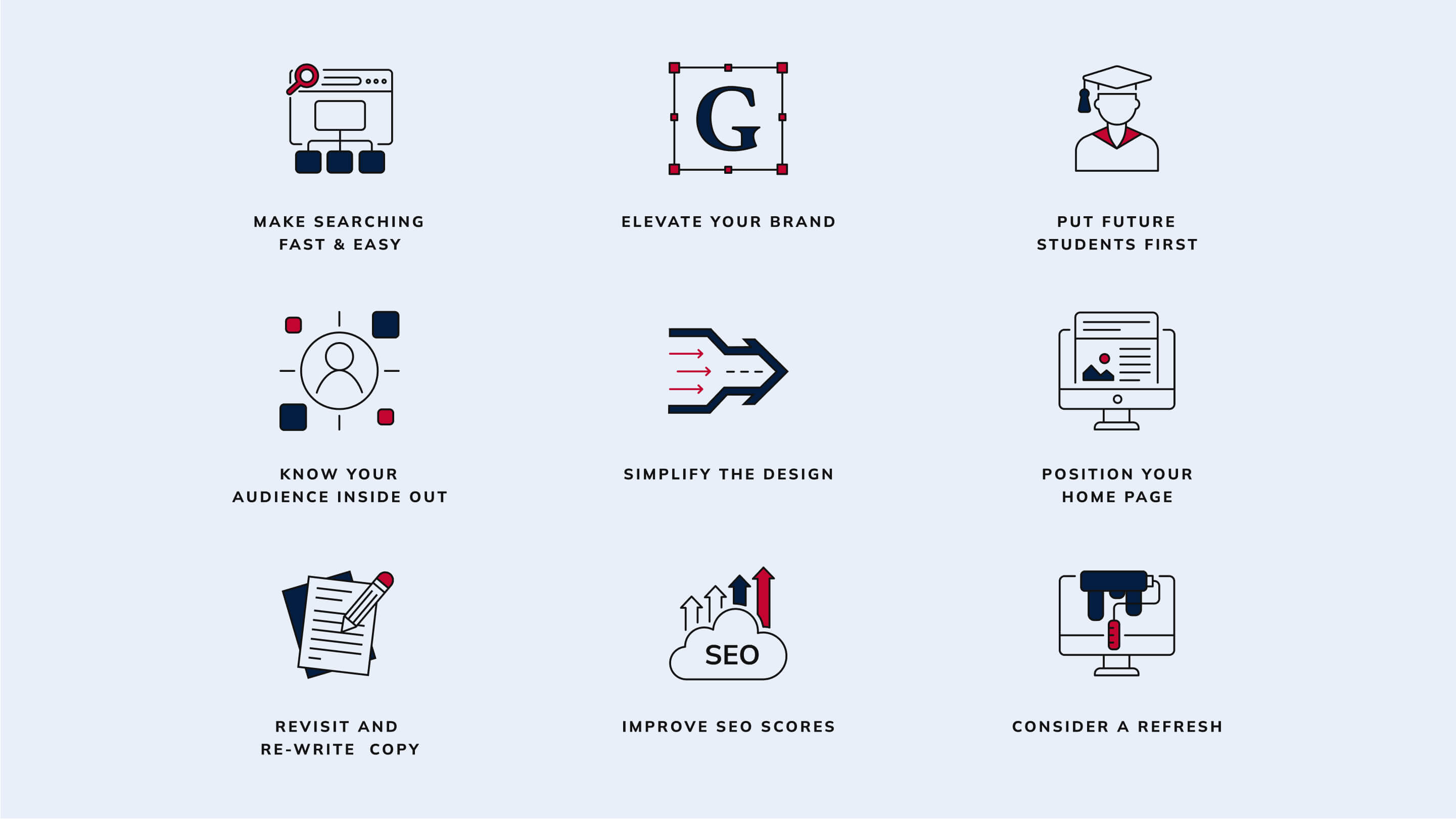 Results
The final audit is a comprehensive examination of Guelph-Humber's website from a user experience, design, and content strategy perspective. The audit lays a strong foundation for a future redesign of the site and provides a clear roadmap for the necessary changes and improvements that will need to be made.