Last August, I joined Evolving Web as a Content Writer & Editor. Three months later, I have to say this has been a fantastic journey! I'm super proud of being part of an incredible marketing team and a true digital powerhouse. Here I'll share a few impressions of Evolving Web and how its collaborative culture and welcoming environment have already taught me some lessons and enabled me to develop my skills.
From Journalism to Content Marketing (and Beyond)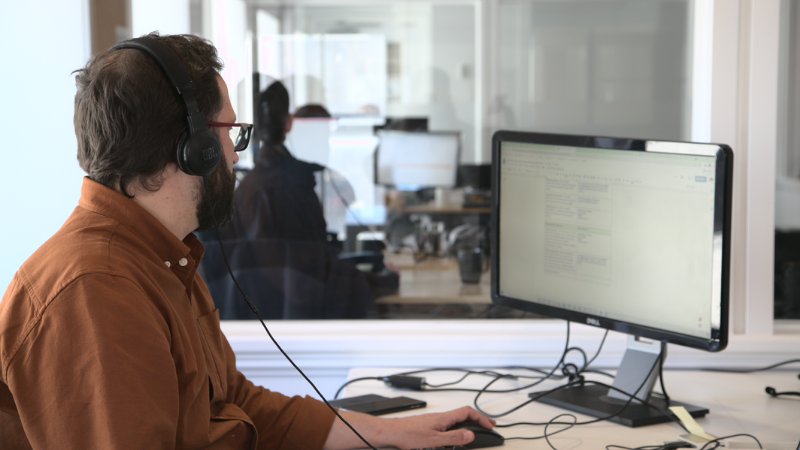 I was a journalist for more than 20 years before moving to content marketing in 2018. I've specialized in writing and editing blog posts, newsletters, website copy, and other types of content about topics ranging from machine learning and digital transformation to online consumer behaviour.
When I got a job offer from Evolving Web, I thought I was fully equipped for the job right from the start, thanks to my experience, writing and editing skills, and business-oriented mindset. I thought that was all I needed to create the best content marketing a web agency could have.
It turns out I was wrong. Sure, my background has been a great help from day one—like when I write case studies about our clients' projects and interview my colleagues about their experiences. However, creating Drupal-related content can be challenging for a non-developer like myself. Writing about the platform's technical aspects demands a certain knowledge that you can only acquire with dedication and time.
So, with every new assignment, I end up learning valuable things about Drupal. At the same time, I try to block time off my schedule to do some reading and learn more about Drupal on my own.
This kind of challenge excites me. I'm curious by nature, and learning new things is something everyone should be open to, no matter how experienced they may be. Nothing could have prepared me for the world of possibilities Drupal presents, and learning and creating content about it has only made me a better writer and editor.
I have to give credit to my generous, talented colleagues, who have been immensely supportive throughout my journey. They're always willing to share their knowledge and even write about their experiences on our blog. Along with our tight-knit structure, this collaborative spirit emphasizes one of Evolving Web's biggest strengths: a sense of belonging. I feel like I'm part of something and that my work makes a difference, whether it's to our readers via our blog or helping the company itself expand its reach. This is much better than just feeling like a cog in the wheel, as too often happens in some larger companies.
The Importance of Belonging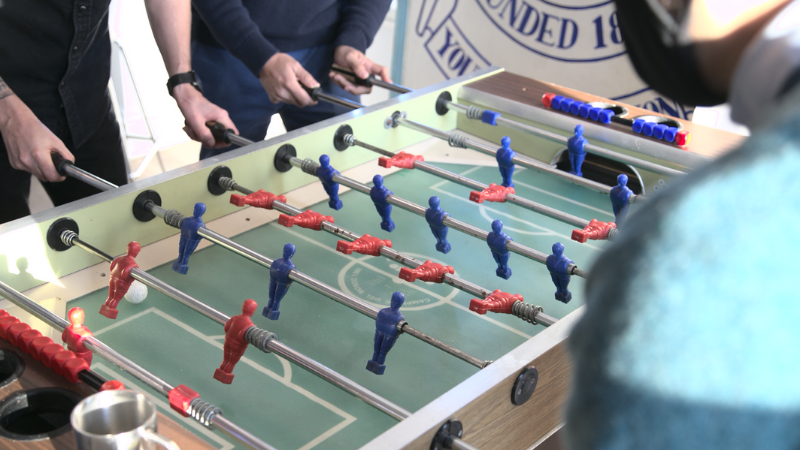 In the end, everyone wants to feel like they belong. At Evolving Web, my first taste of that was during my first week on the job at our summer picnic. I literally knew nobody there, but they all made me feel welcome right away. We had a fantastic time, enjoying some great weather in the heart of Old Montreal (with social distancing, of course). Right then, I could tell that Evolving Web and I were a great match.
Then, after a couple of weeks on the job (and after two COVID jabs), I felt more comfortable going into the office regularly. While we're free to work from home, I personally prefer to go to the office, and by doing that, I rediscovered the power of collaboration. After more than a year of social distancing, I could again experience how working close to one another makes our output richer. In my case, speaking in person to developers, designers and project managers speeds up and improves my writing and editing process.
Coming to the office also opened my eyes to how Evolving Web's environment is as chill as results-driven. People are always willing to put their heads together and support each other, but come lunchtime, we all go into the kitchen to relax, laugh, and play some mean foosball. (I'm still terrible at it, but my game is slowly improving. Baby steps!)
---
Take a look at what it's like to work at Evolving Web
---
The Power of Diversity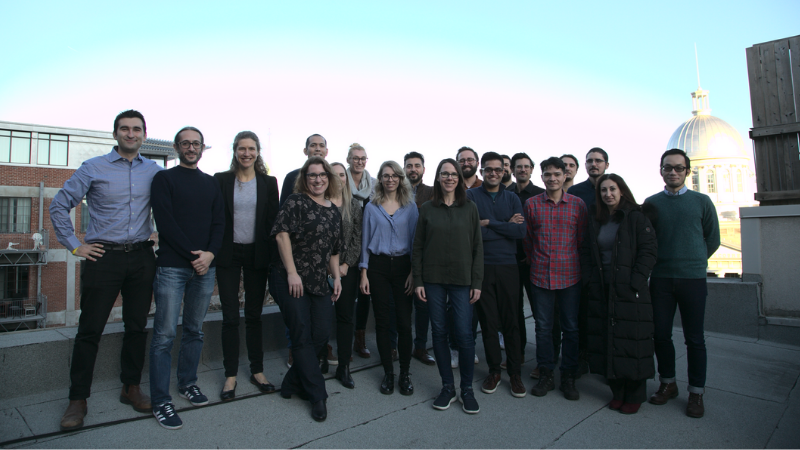 Finally, I want to say a few things about diversity. As a Brazilian who's lived in Montreal for two years, I took a job at Evolving Web hoping this would be a workplace that genuinely valued plurality. Three months later, I can see how solidly diverse we are as a team. We all come from—or even live in—many different places, including Ukraine, Turkey, France, Brazil, Costa Rica, Lebanon, China, Vietnam, and Québec and Ontario.
This plurality enables me to express myself freely, knowing that my colleagues will value my input and work as much as anyone else's, regardless of where I come from or my cultural background. It might not sound like much, but this has been a first for me since I came to Canada. This culture of diversity is crucial for me to perform my best.
---
Here's How Drupal Can Be a Force for Diversity and Inclusion
---
The past three months on the job have been full of learning, hard work, fun, and collaboration. It's been one of the most enriching experiences in my career, and I'm sure Evolving Web and I are set to achieve great things together. I'm looking forward to the next three months! (And the following three months, and the next, and the next...)
📽  I encourage you to take a look at our job opportunities! Join our team :)