Recently, someone asked me: "What's special about Drupal? And why do you contribute?" It didn't take me long to respond, "Drupal empowers people." Drupal has changed lives, allowing a global and diverse group of people to build websites, but also the products, communities, businesses, and organizations that rely on those websites.
There's Never Been a Better Time to Learn Drupal
When I see the spark of someone grasping what Drupal empowers them to do, it makes excited for them and proud to be part of an open source community where we get to work together to make these experiences happen. That's why I love giving back to the Drupal community.
Over the last nine years, our team has trained thousands of Drupal users. We provide in-depth week-long courses and have trained everyone from students and freelancers with a curiosity for Drupal, to web agencies, universities, and corporations who are shifting thousands of websites to Drupal and onboarding their entire staff.
In recent months, we've seen that the desire to learn Drupal is stronger than ever. It's a great time for open source, and digital independence is really important when you don't know what the next year, or the next month, will look like.
Evolving Web's Scholarship Program  
A few weeks ago, we launched our Scholarship program to give organizations in need due to the COVID-19 crisis access to free training. Our goal is to help scholarship recipients build a solid technical foundation and the skills they need to build a solid future. Our training clients include the Canadian and US governments, Ivy League universities, and big corporations like Western Digital and Sabre. We want to offer the same level of quality and hands-on instruction to as many individuals and organizations as possible.   
So far, we've had a tremendous response and have been able to give away dozens of scholarships to our upcoming courses. Our Web Fundamentals course, which covers the building blocks of web development, is popular among those looking to switch to a more technical role within their organization, and for individuals who want to leap into a career in web development.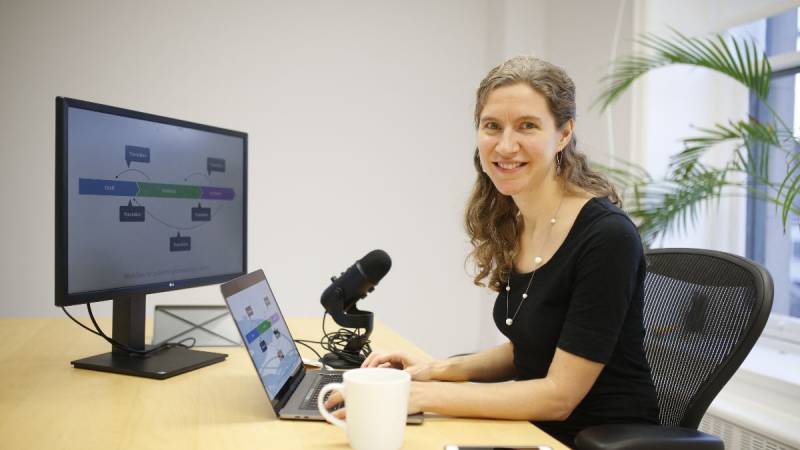 We've also had great interest in our in-depth Drupal trainings. With the imminent release of Drupal 9, content editors, project managers, and web services teams need to upgrade their skills to better manage their projects, increase productivity, and improve communication. One of our most popular courses is our in-depth 5-day Drupal Training, which includes Site-Building and Architecture, Theming, and Module Development courses. This training teaches you how to build a Drupal website from top to bottom. We're excited to teach Drupal to our government, higher ed, and scholarship trainees this June 1-5.  
As more people learn about the importance of digital inclusivity, our Web Accessibility training helps them build accessibility standards into their Drupal design and development practices. This topic has never been more important as new web accessibility regulations that enforce these standards get rolled out.   
Free Resources
We're also supplementing these scholarships with free video tutorials on a wide range of web development topics, so people can learn on their own time. These tutorials include tips and tricks about web fundamentals and Drupal.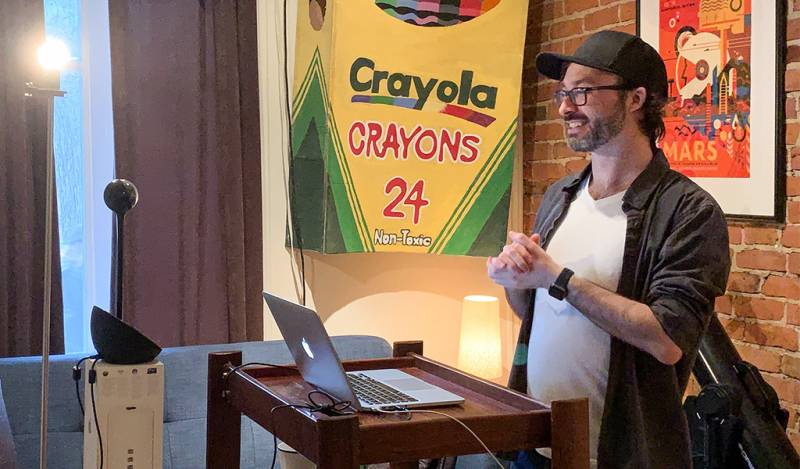 And for those who have little to no coding experience, we continue to offer our free What is Drupal? and HTML & CSS Basics trainings on a regular basis. These courses are designed to introduce newcomers to web development and get them started on their first projects in a welcoming and non-intimidating learning environment.
You can also subscribe to our Learn Drupal newsletter, which delivers actionable insights and tips from our trainers right into your inbox every month.  
Evolving Web is Here for You 
Our Scholarship program is here to help your organization with financial cut-backs due to COVID-19. And through our scholarships, we'll continue to build Drupal and web development expertise in the world. By sharing our knowledge, we want to prepare organizations and individuals for the future. 
And if you know of an organization that could benefit from a training scholarship, please invite them to apply!