A higher education website is the gateway to a plethora of information for future and current students, alumni, faculty, staff, and the public at large. While some websites need to serve all these audiences, more often than not, it's more useful to prioritize your audiences and create pathways to the most important content for each audience or audience segment.
Defining your website goals clearly is the first step.
Here are some tips you can follow when you're ready to start developing content for your college or university website
Prospective Students As A Primary Audience
While prospective students are not the sole audience to consider when strategizing content for your post-secondary website, they are the most important audience for many higher education websites. In fact, they are the primary domain of competition between post-secondary institutions, which is why an institution's main website, often serves as a marketing hub for this audience.
But universities and colleges often have a mandate that reaches far beyond teaching students. They are engines of research innovation, employers, and often house repositories of information for the larger community. And the needs of these secondary audiences should be taken into account, but they are often served by other websites. Websites for individuals schools, faculties, and departments, online learning platforms, and intranets for faculty and staff, with a more targeted, internal audience. 
That's why the primary marketing focus of any university or college is typically student recruitment and therefore, understanding the needs of prospective students is paramount to your content strategy. 
7 Content Ideas for Your Higher Education Website
Your higher education website plays a significant role in establishing your online brand and in recruiting prospective students. Here are content ideas to consider to appeal to this key audience
1. Student Testimonials
Student testimonials are a great way to show off the student experience. You can use these testimonials in a number of ways, such as on your website, social media, or in marketing materials. 
These can be featured prominently on your website, either on the homepage or on specific pages like your program pages. They also make for excellent social media content, showcasing to potential students what it's really like to be a student at your institution.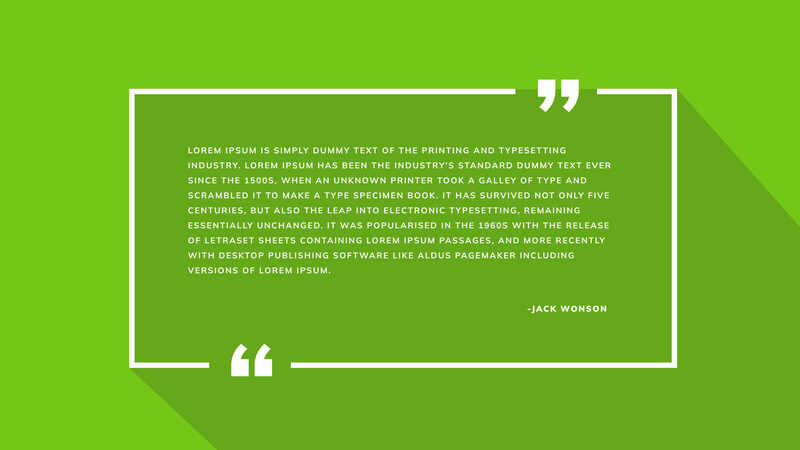 One technique for these testimonials is to embed them as videos, as a stand-in for talking to a current student, which we know from our user research is one of the top things potential students do to assess an institution.
2. Numbers & Key Statistics 
Provide information that helps prospective students make informed choices such as student satisfaction, job placement rates, fees and housing costs, and more.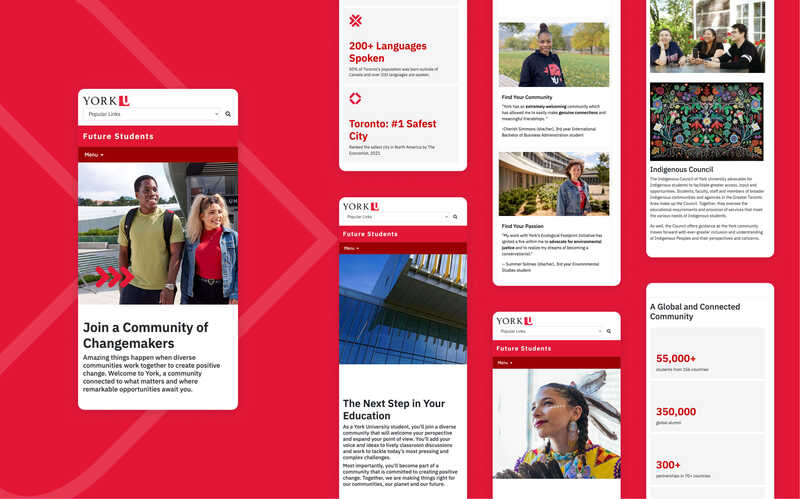 Include information about the courses offered and ensure that it's consistent with the rest of the website, brochures, handbooks, and other admissions websites you might have. Review this content at a regular frequency to assure the accuracy of the information. For more information about keeping your content up-to-date, read our recent article about content governance strategies.
And always make sure to use reliable sources and cite them properly when sharing data and analytics.
3. Campus Life
Potential students want to learn what it would be like if they were to study at your school. They want to get a taste of campus life, activities, and culture. Your website is a place to invite students into the atmosphere on campus, get them excited, and give them a reason to choose your institution, or at least schedule an in-person visit. 
You can do this by showing pictures of the campus, students and events. These snapshots give potential applicants a better picture of what they can expect and whether your school is a good fit for their interests and lifestyle. 
4. Embedded Cost Calculator 
We've heard it directly from students in user interviews. Students want to know up-front the costs of attending your school. Creating a calculator that breaks down the cost of the user's selected program based on their demographic information gives potential students an interactive way to start planning out their course of study. It's great if you can include estimated costs for books and housing, as these costs will be new for students studying away from home at a higher education institution for the first time. 
5. Spotlights on Individuals
Powerful and engaging storytelling is key to attracting prospective students. Beyond student testimonials, you may want to feature profiles of some researchers, admin staff or alumni to showcase what individuals in your community have achieved. This helps prospective students relate on a more personal level to your institution.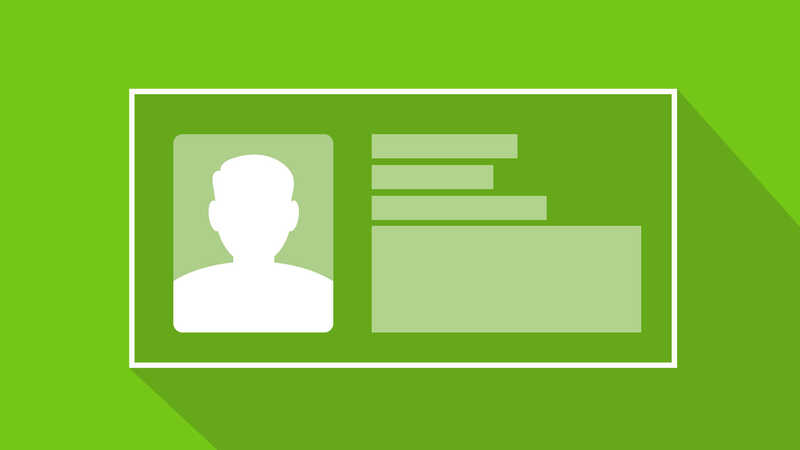 We featured these types of spotlights extensively in our work with York University. Read our York University Future Students case study for details.
6. Trending Topics Using Search Engine Optimization Tools 
Take the time to perform keyword research to uncover opportunities to write keyword-focused content and rank well in search engines – generating organic traffic for your website. While it's important to write about the topics that are relevant to your institution, you can do it in a way that is optimized for search, giving you the best chance that it will be found when potential students are searching for a particular program, online learning opportunity, or institution in your region.
Let's say you want to write an article about a niche Engineering program offered at your school. You can use Google AdWords Keyword Planner or Google Trends to see what keywords are being searched in relation to the field of engineering. You can then use those keywords in your article, so it has a better chance of ranking highly in search engines.
7. Administrative Information
The logistics of the institution are important as well. Be sure to include administrative information on your website, such as housing options, work permit information for international students, visa requirements, how to apply, and other necessary information. Providing enough information so that potential students understand the admissions process helps keep them on your website while researching their options. 
That said, providing too much detail about every service and option that you offer can overwhelm the site and dilute its main purpose of giving a great first impression. Draw the line and don't duplicate content that lives elsewhere in your digital ecosystem.
Creating Great Content for Your Prospective Students
Hopefully, these content recommendations will help make your institution's website more engaging for prospective students. Remember that you're making a first impression, and your goal is to give users a realistic glimpse at your institution so they can make the best decision for their academic careers. 
A well-thought-out content strategy can make all the difference for your enrollment numbers! We can help you achieve your goals.