Yukon Road Trip Mobile App
The Yukon Government came to us with the need to refresh their Yukon Road Trip app. The app is designed to help users plan their next journey along Yukon's major highways. It allows users to find roadside sites, whether they're looking to learn more about Yukon's history and culture, view wildlife, camp or visit a recreation site. The app includes more than 200 Government of Yukon locations, run by historic sites, the Wildlife Viewing Program and Yukon Parks.
The focus of our collaboration was to create a beautiful and engaging app, while ensuring the user experience was cohesive and intuitive. The refreshed app creates excitement that users should feel when viewing these captivating locations.
Travellers can download the app for free on Google Play or App Store.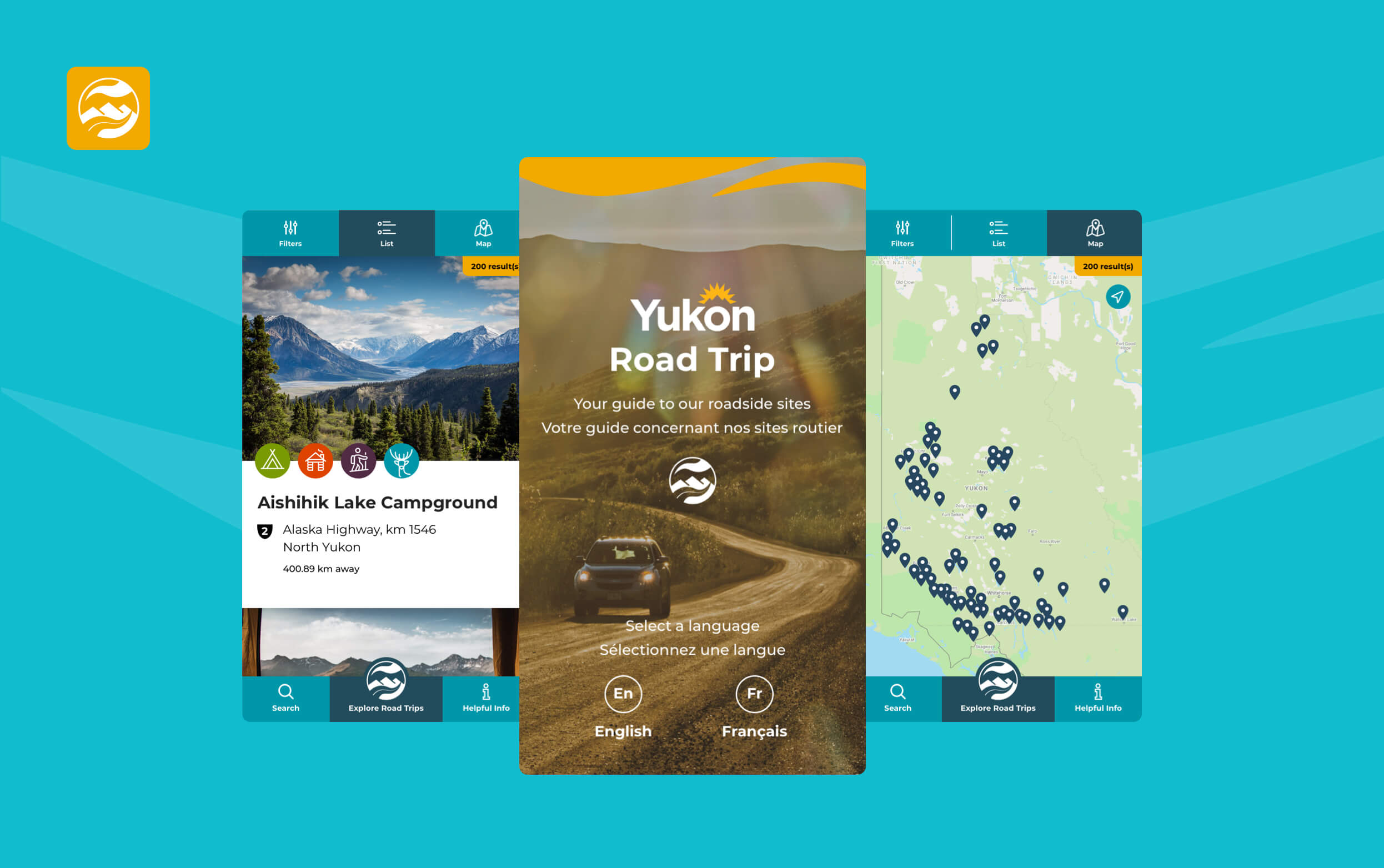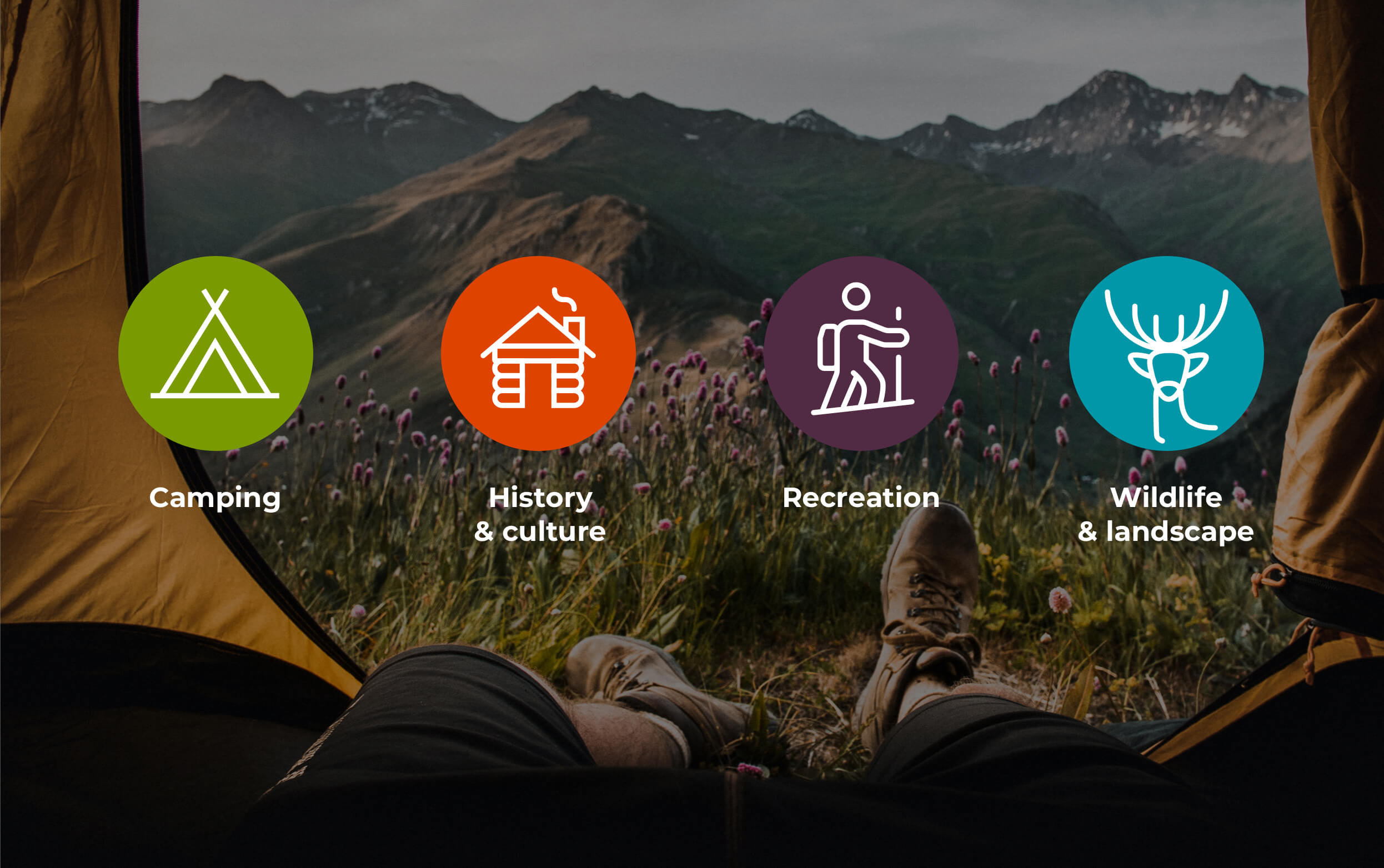 The high-level goals for the app refresh and rebuild were to:
Capture a spirit of intrigue that every roadtrip site encapsulates
Help Yukon Government expand its visitor base, reach new demographics and increase visitor numbers 
More deeply engage those visiting on site, encouraging them to explore the campgrounds in unexpected ways and exposing them to a rich corpus of natural resources
Extend Yukon Government's reach beyond the physical grounds of the camp itself, allowing users to access the unique options that are the hallmark of this app
Make the app available to a wider audience
Create a refreshed design that is user-friendly, modern, visually engaging and easy to navigate
Refine and extend the mobile app to bring it inline with best practices and extend it to accommodate a range of user stories and enable Yukon to extend the functionality more easily in the future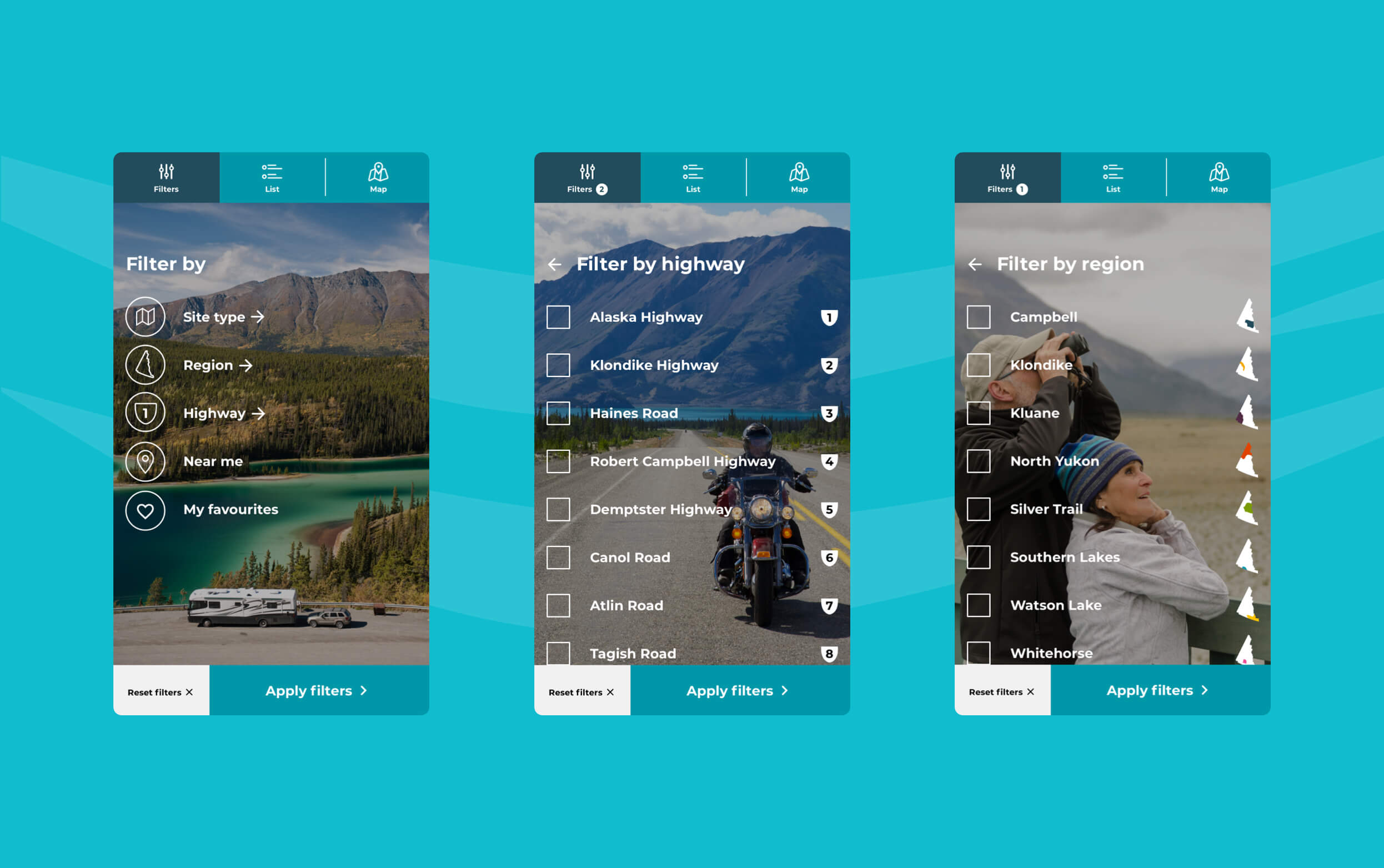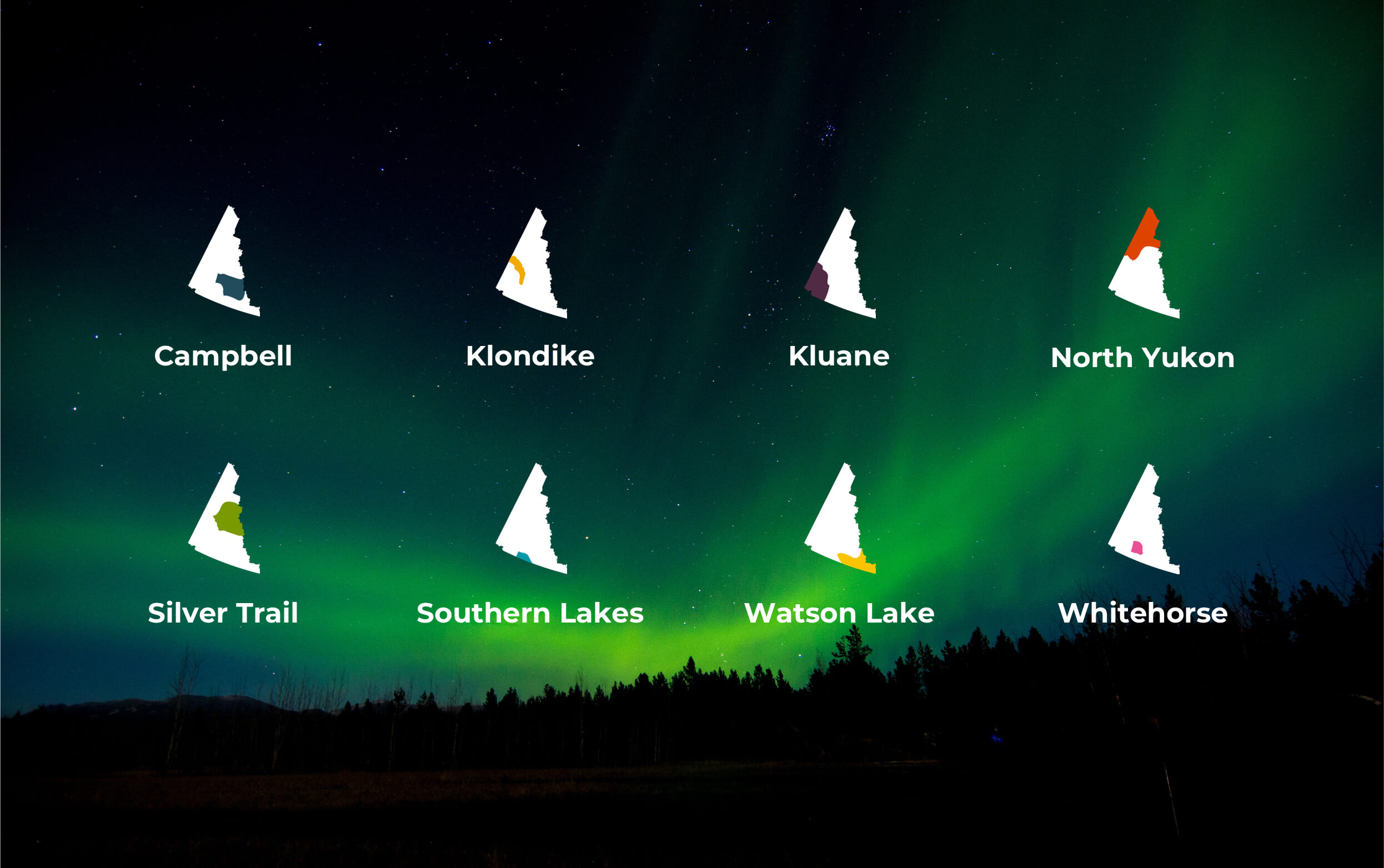 In three months, our team created a modern app design for Yukon, which is ready for download on Google Play and the Apple store.
Key features of the app include:
Refreshed design (UI/UX) and build
Optimized app performance, while balancing the need for showcasing hundreds of images
Simple branding elements applied to better align with the colourful spirit the Yukon brand embodies
Developed a custom solution to create new endpoints, exposing data in an optimized structure
Built with a concrete architecture to extend and add more features in future updates
Can be browsed on any mobile device, regardless of screen resolution
Modernized information architecture and navigation to enhance the user experience
Showcases visually rich filters sorted by highway, region or the type of locations users would like to visit
A user-centric design which allows users to find relevant content easily
Implemented a revised navigational system that focuses on best practices used across the latest apps
Improved the quality of the code
Ensures security settings are intact for a seamless communication flow
Accessible app content, following WCAG AA standards 
Fully bilingual app design to serve all Canadians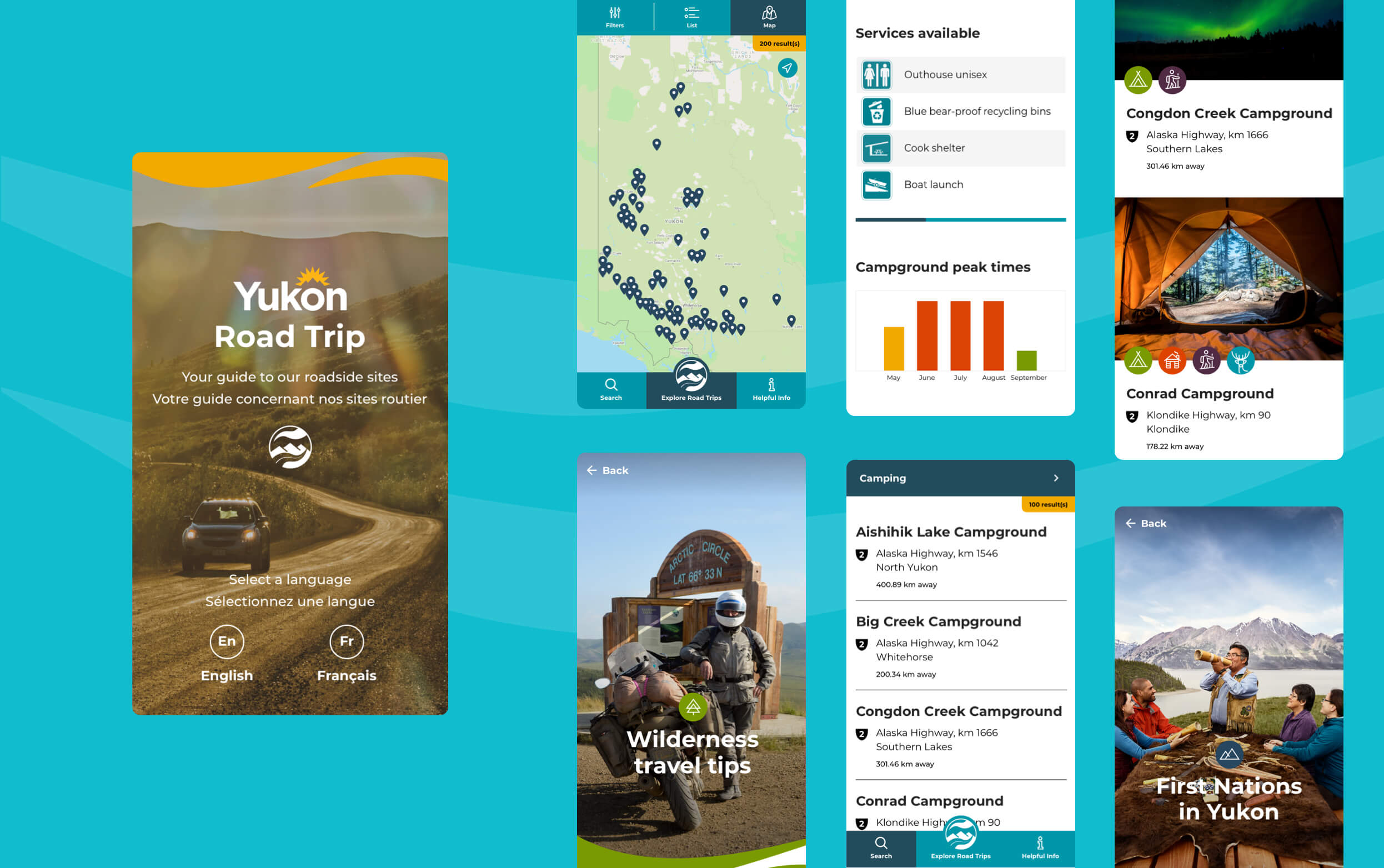 Results
The Yukon Road Trip app is simple to use, engaging and inspires users to visit the Yukon. Smooth navigation, intuitive and accessible layouts, and a simple user experience capture the essence of the refresh and app rebuild. The updated app represents the diversity of Yukon's beautiful landscape and makes discovering and exploring roadside locations easy and enjoyable for end users.