While setting up our sponsor booth at #PSEWEB 2022: Canada's College & University Digital Marketing Conference, my Evolving Web colleagues and I immediately felt integrated into the pleasant atmosphere of knowledge sharing and professional development that could finally take place in person. Since the conference was held at McGill University - just blocks away from our Evolving Web office in downtown Montreal - five of us attended the conference, and two of us were voted by the PSEWEB community to be session speakers.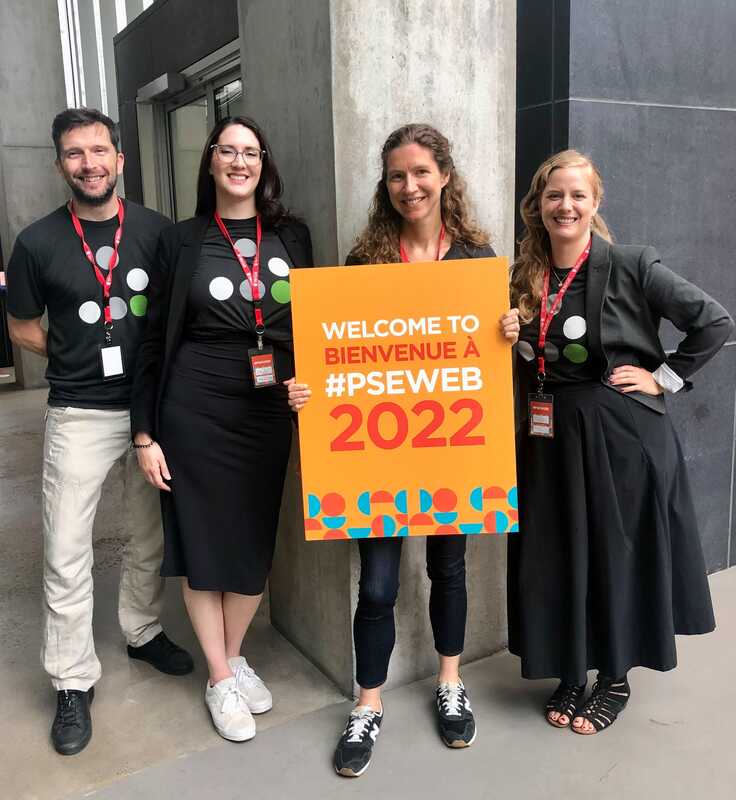 Evolving Web sessions at #PSEWEB 2022
As a new employee at Evolving Web, I was thrilled to attend the conference with my new colleagues and be able to share insights from my previous experience as a web manager at McGill. In my session called "When good bones house great content", I gave real-world tips and strategy insights for communications teams with limited resources to achieve significant results for their programs in higher education.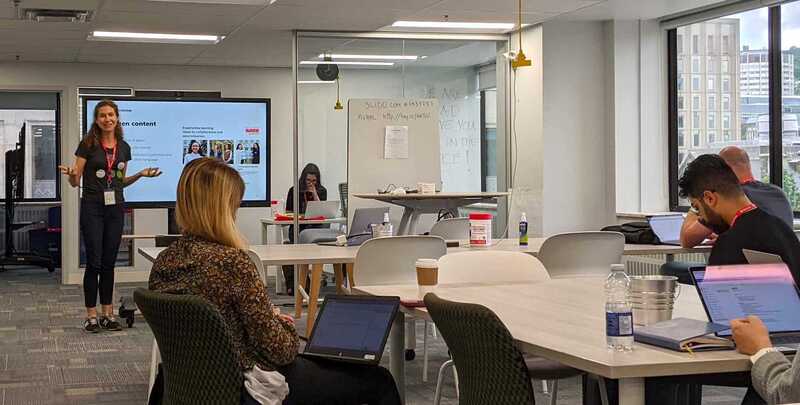 Evolving Web's co-founder, Suzanne Dergacheva, gave three different talks across each day of the conference. They included her workshop on making data-centric design decisions and her sessions on building reputation for admissions websites and getting the most out of program pages. As sponsors, speakers, and attendees, our team at Evolving Web was fortunate enough to experience the full spectrum of the in-person workshops, keynotes, speaker sessions, and social events that #PSEWEB 2022 had to offer. 
Looking back at the "Great Reunion" of #PSEWEB 2022, here are our top 3 takeaways: 
1. Knowledge Sharing is Caring
PSEWEB is a community-led conference that is all about paying it forward through sharing tips, tricks, and best practices for digital communications and marketing in higher education. 
Some of our favorite speaker sessions and keynotes discussed the following topics: 
Accessibility tips and best practices 

Powerful digital storytelling and content creation 

Personalized communication strategy

User-centred design implementation 

Content governance and sustainable workflows in higher education

SEO (Search Engine Optimization) tips for content strategy
Interested in this type of training for your team? Get in touch with us. 
2. The Future is Now
Between Dr. Hamza Khan's inspiring keynote talk on the future of work and the speaker sessions on improving web design, accessibility, inclusion, and marketing practices, it became clear that the act of improving our digital spaces has a direct impact on our quality of life moving forward into the future.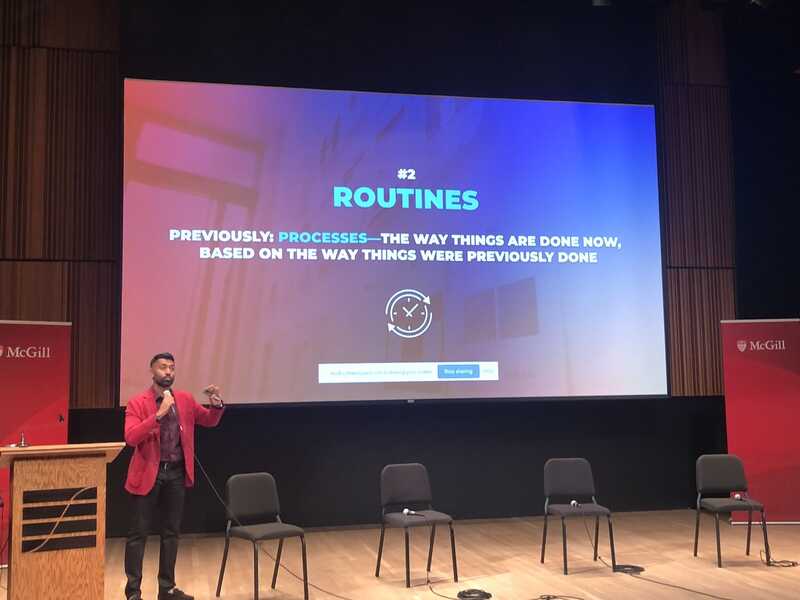 "To thrive in the future of work, adopt a change-friendly mindset, embrace chaos, and dance with it." Dr. Hamza Khan
While universities tend to thrive on established legacies and tradition, these past two years have quickened a total digital transformation of student recruitment, application procedures, and communication practices, not to mention teaching and learning. The professionals in the PSEWEB community are more aware than most of the challenges and opportunities that arose from this increased reliance on the digital and the responsibilities that came with it. This is yet another reason why the kind of knowledge sharing and future-thinking that takes place across teams and networks at PSEWEB's annual conference is as important as ever. 
3. The "Great Reunion" is all about connection
From the pancake tweet-ups in the morning to the post-conference cocktail hours, #PSEWEB 2022 provided every opportunity to connect, mingle, and network in-person with post-secondary communication specialists from all across Canada. Speaking of connection, #PSEWEB 2022 went hybrid this year with over 66 participants who attended the live-streamed sessions and interacted with the speakers from the chat. 
We especially appreciated the opportunities to enjoy McGill University's beautiful campus with a daily tour for conference attendees as well as a happy hour social event at a local Montreal beer garden and terrace. The emphasis on the social aspects of the "Great Reunion" created an ideal environment to share learnings, connect on a personal level, and forge new collaborative opportunities in the PSEWEB community. 
We'll be back next year! Until then, you can check our upcoming training courses, there is most likely something for everyone in your Drupal team.
All about #PSEWEB 2022
When: 12-14 July, 2022
Where: McGill University